designboom recently attended a talk at milan's fondazione sozzani with german sculptor, thomas demand, to mark the release of his latest book, 'the complete papers.' the artist is most widely known for making photographs of three-dimensional paper models that look like real images of rooms and other spaces. published by MACK, the 'catalogue raisonné' chronicles demand's work from past to present, and during this recent conversation he discussed his former projects and why he started working with paper.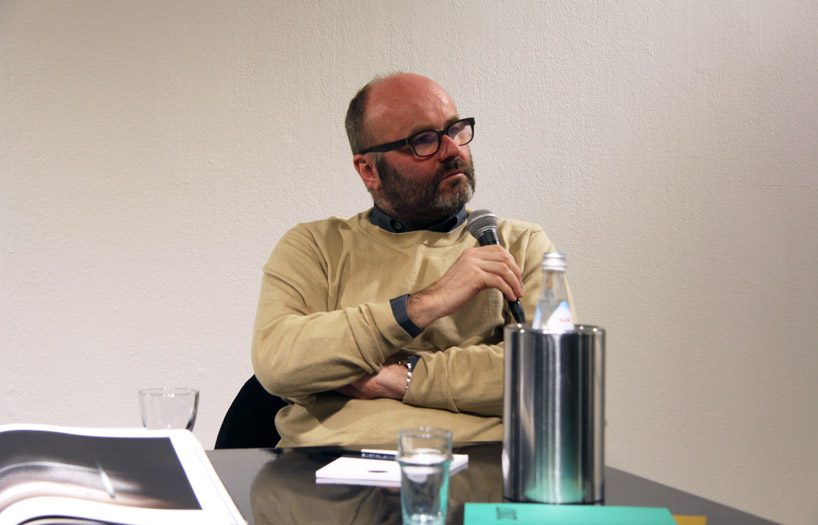 thomas demand in conversation at fondazione sozzani, photo © designboom
main image: 'raum' (1994) © thomas demand and 'büro' (1995) © thomas demand
on the subject of why he originally began making sculptures out of paper, the german artist commented: 'before doing this, I had never made a sculpture in my life before. then I made these sculptures out of paper because I didn't want to invest much basically, and also I didn't know if they'd be any good, so I tried… I also didn't have a workshop space so whenever I made a new sculpture, I had to throw another one away. I did this for about a year or so, until my professor actually said that I should photograph them before I throw them away.'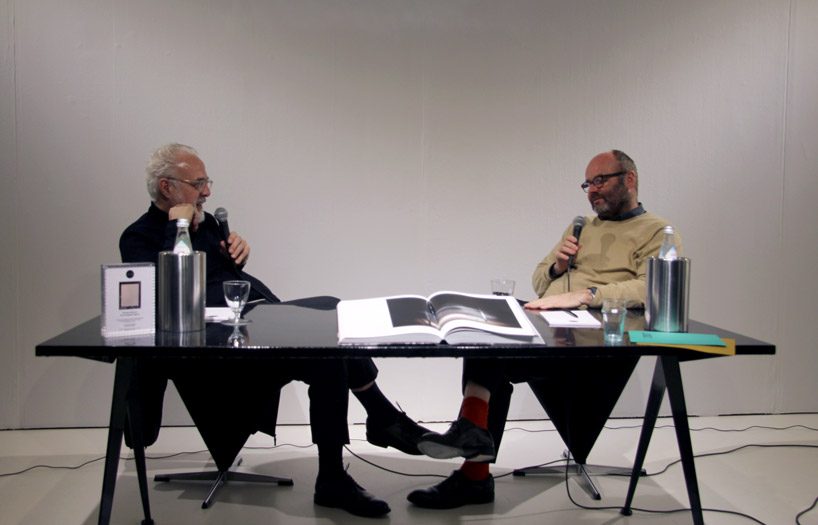 demand in conversation with writer and curator, francesco bonami, photo © designboom
demand discussed the relationship between the physical object he creates, the sculpture, and the photograph: 'very often, where the picture comes from is not actually as important as how the picture came to me or what the picture represents'… 'I had a dream that you could walk into a newspaper. you could walk into the picture and say, 'hi it's me, thomas.' no, seriously, I thought wouldn't it be great if you could walk into the picture, and so, basically that's what I wanted to do.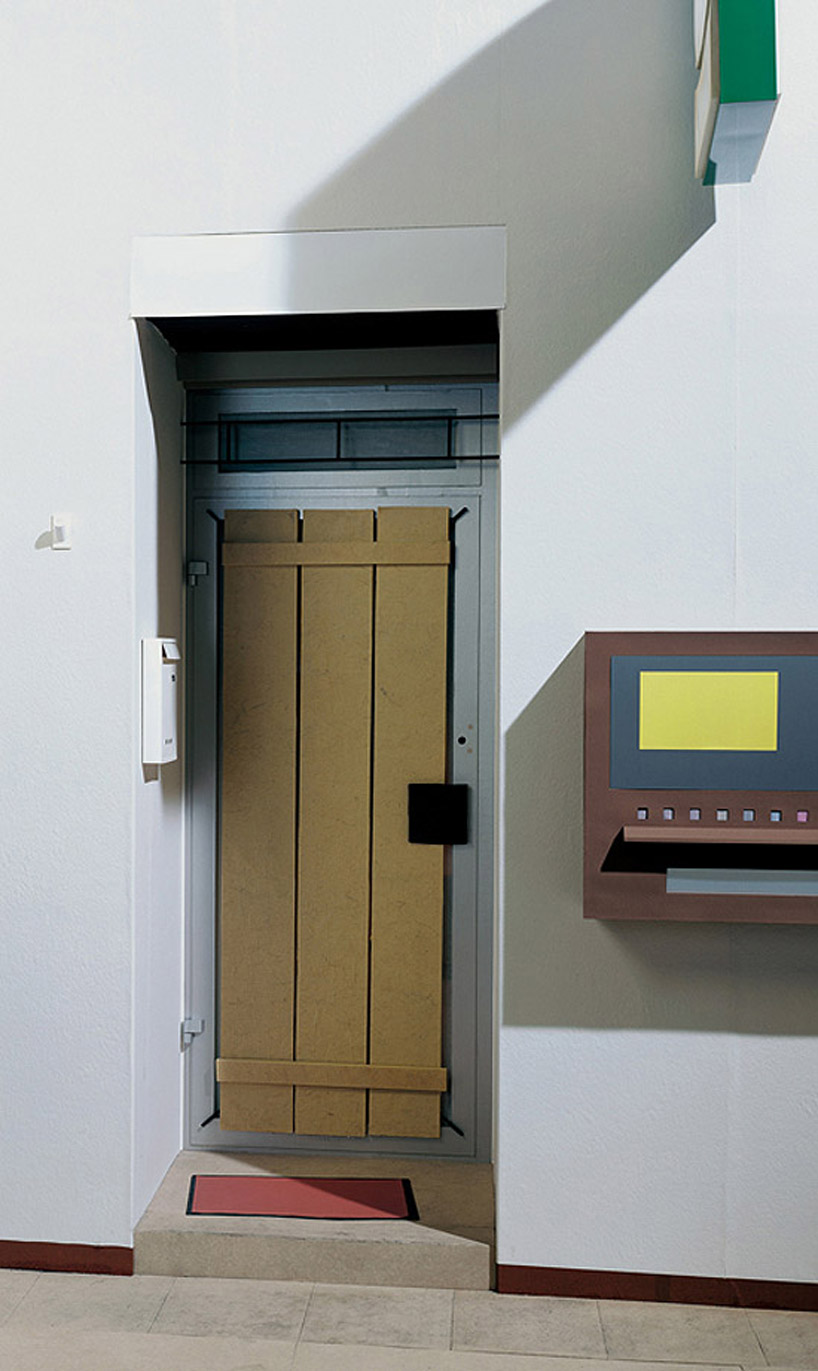 'klause 1' (2006) © thomas demand
during the talk at fondazione sozzani, he also revealed the motivation behind the release of 'the complete papers.' I basically thought it would be quite interesting, after doing this for a long time, to appear as a person. to make a publication which focuses on the entirety of the individual and that doesn't necessarily have celebration, which I think sometimes it's actually interesting to see what the person comes from.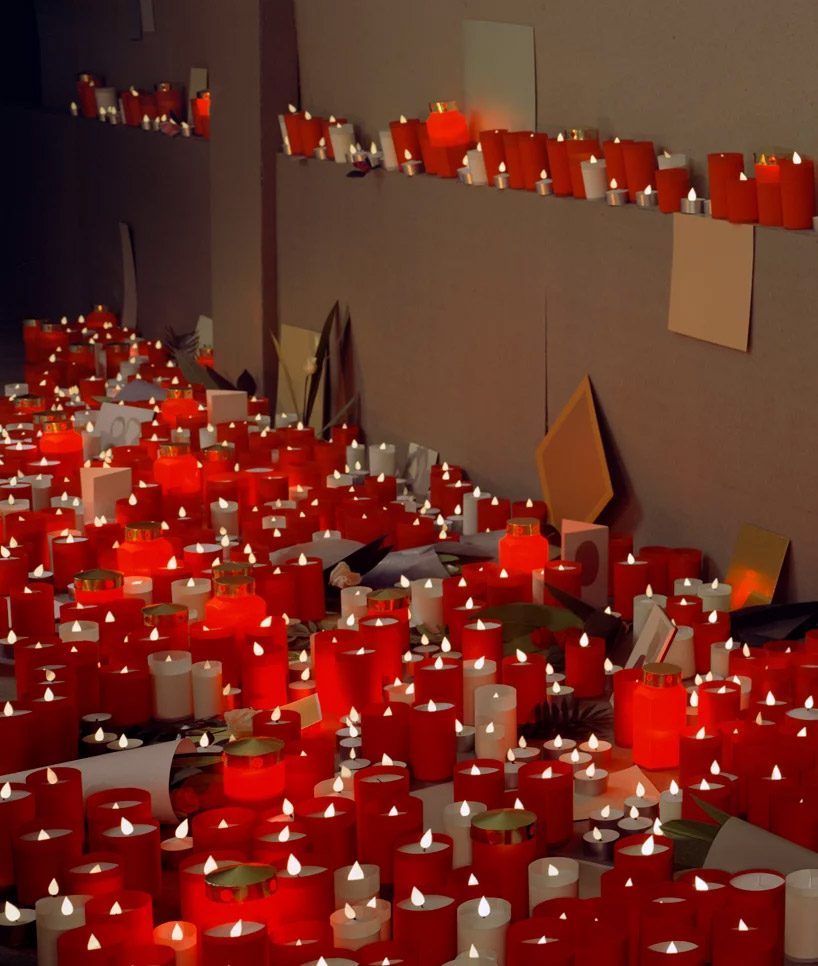 'tribute' (2011) © thomas demand
regarding the publication of 'the complete papers' by MACK, demand also observed: 'it's relatively complete (the book) and it came from somebody who asked me to do a portfolio of my work. I haven't done one for I don't know, 23 years, and then when we put it all together it came out as quite an interesting thing because you never look at your own work. I was always concerned with the next one, not with the old one. and so, to see how they appeared one after another, it is a clear succession of one picture after another, it's actually quite interesting for me.'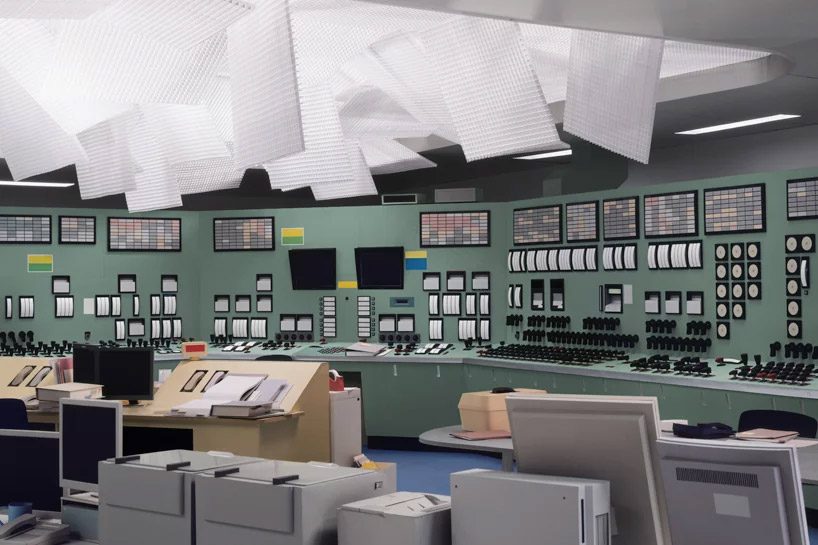 'kontrollaum / control room' (2011) © thomas demand
'the complete papers' is an expansive catalogue raisonné of thomas demand, including previously unseen early works from 1990 to photographs of his most recent exhibitions at fondazione prada in milan. the book showcases in exquisite detail all his photographs and the primary texts written on his work over the past 25 years. the publication also includes a new interview with russell ferguson, discussing the notable artist's past life and work and the future of his creative endeavours.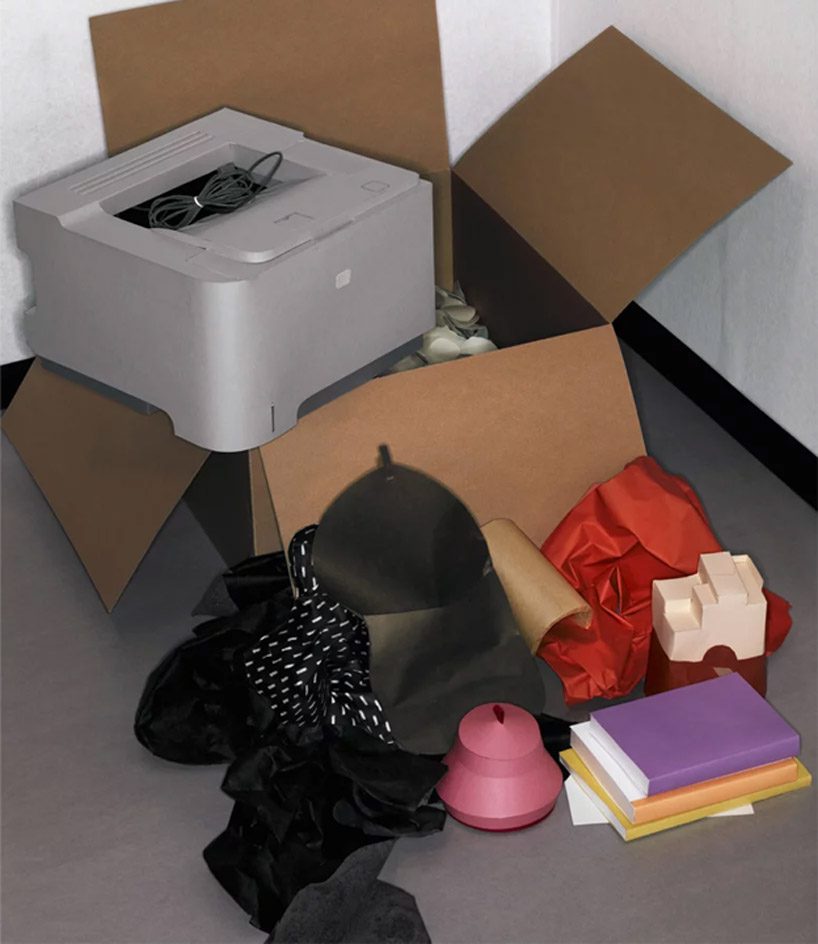 'paket / parcel' (2011) © thomas demand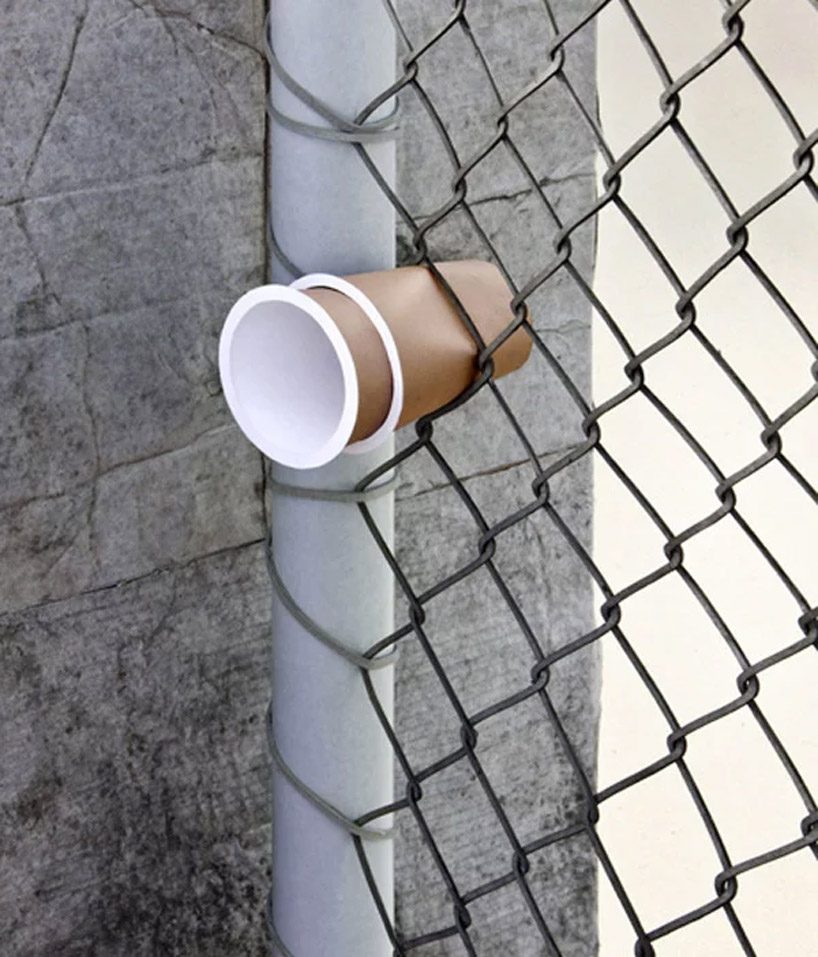 daily #15 by thomas demand, (2011) © thomas demand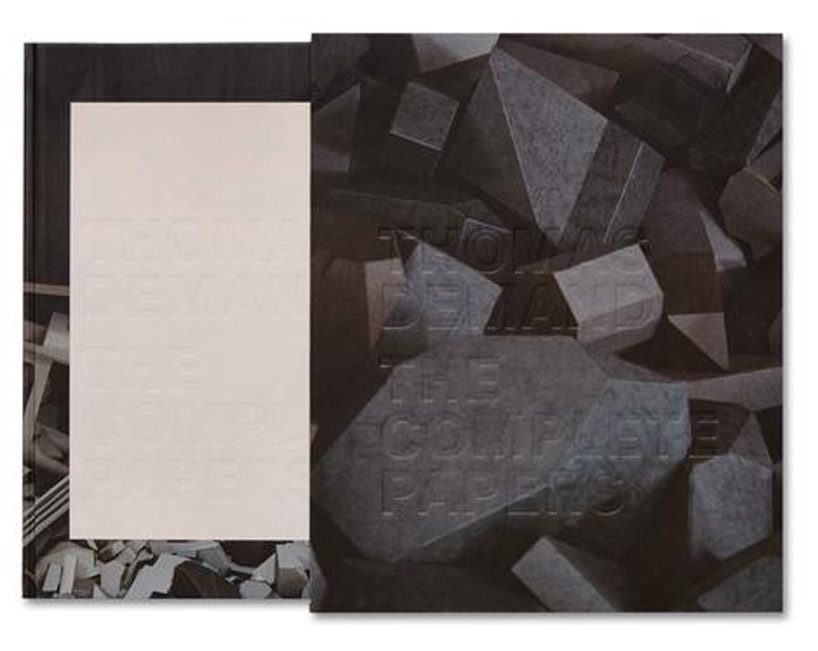 image © MACK
thomas demand: the complete papers / hardcover / 24 x 29 cm / 
504 pages / $85.00 USD / MACK
Source : designboom