dubbed petra island and located just 50 miles north of new york city, this private island with two homes designed by frank lloyd wright is back on the market for $12.9m. boasting a heart-shaped land, the island has attracted plenty of controversy in the past as purists — or the frank lloyd wright foundation — have refused to recognize one of the homes as an original wright design.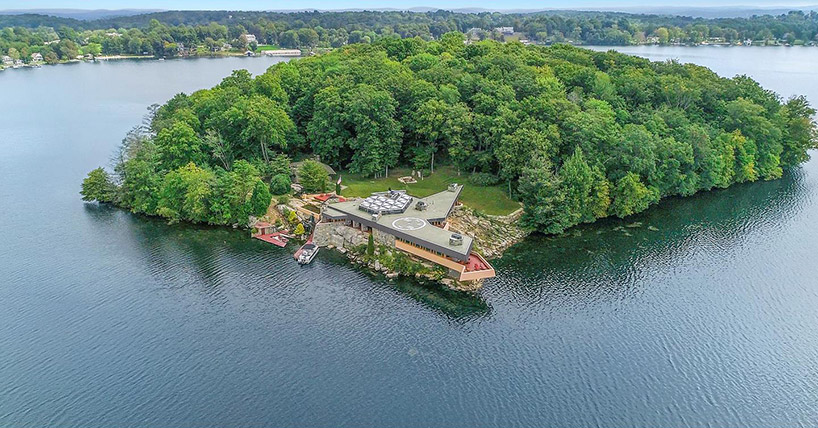 all images courtesy of margaret harrigton and douglas elliman real estate
back in 1949, engineer ahmed chahroudi bought the island and commissioned wright to design the house. originally, the architected drew a 5,000-square-foot house that the owner could not afford. this forced the project to reduce its size to a smaller, 1,200-square-foot cottage instead. years later, the island was bought by john massaro who decided to bring wright's original plans to life. to do so, he enlisted an architect and wright scholar to complete the home in 2007 — the house remains uncertified by the frank lloyd wright foundation.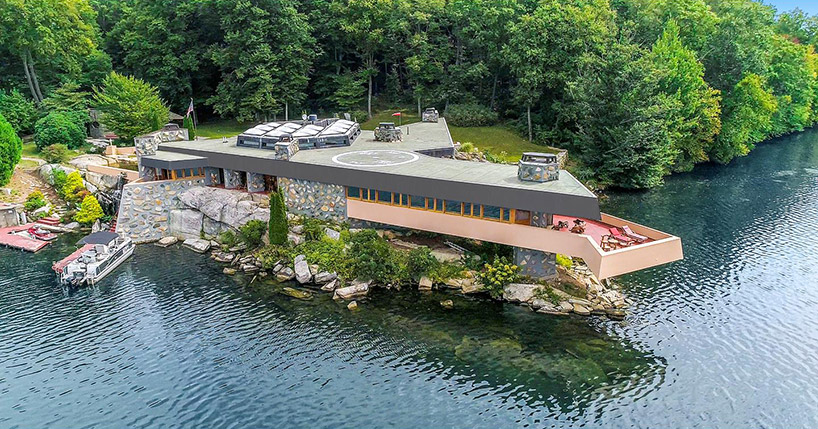 'an architectural masterpiece showcasing the pinnacle of design and engineering, the property offers an amazing backdrop for living and entertaining surrounded by the stunning beauty of the 593-acre lake,' comments the margaret harrigton and douglas elliman real estate listing. 'a second guest house, tea house, beach, dock and helipad add to the many pleasures of this pristine oasis, ideally located 1 hour north of new york city. a quick helicopter ride from manhattan or westchester airport, or a 5-minute boat ride from the mainland insure easy access to this extraordinary setting.'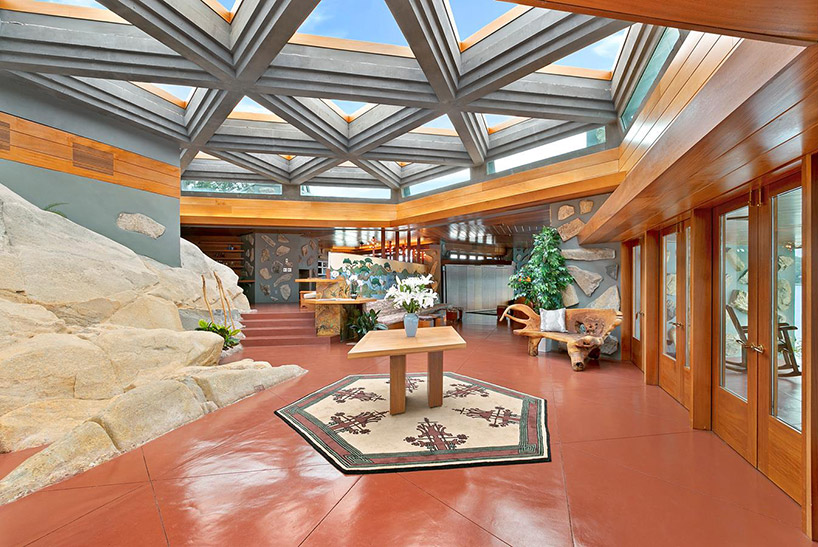 sitting on lake mohapac, there is little doubt this structure has many of wright's key designs: horizontal planes, geometric woodwork, built-in furniture and most importantly, the dialogue with the natural site it inhabits. but is the fact that it hasn't being officially recognized as a wright design hurting the listing? only time will tell.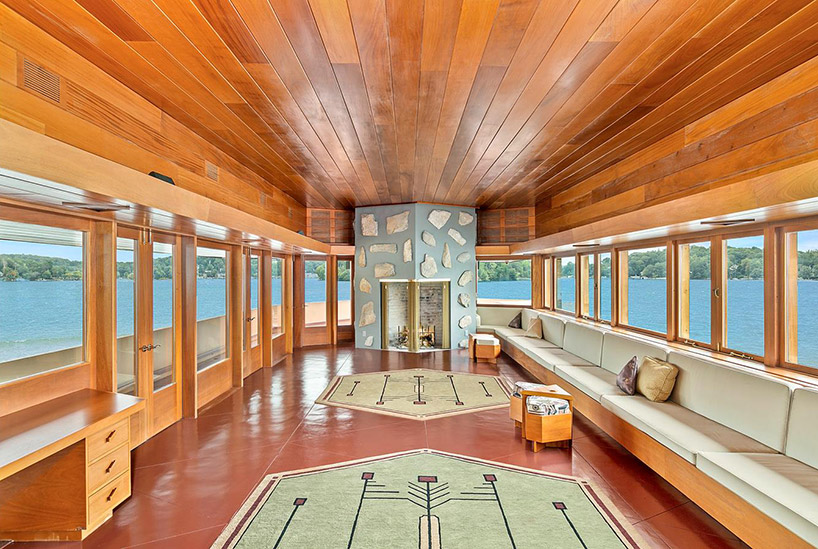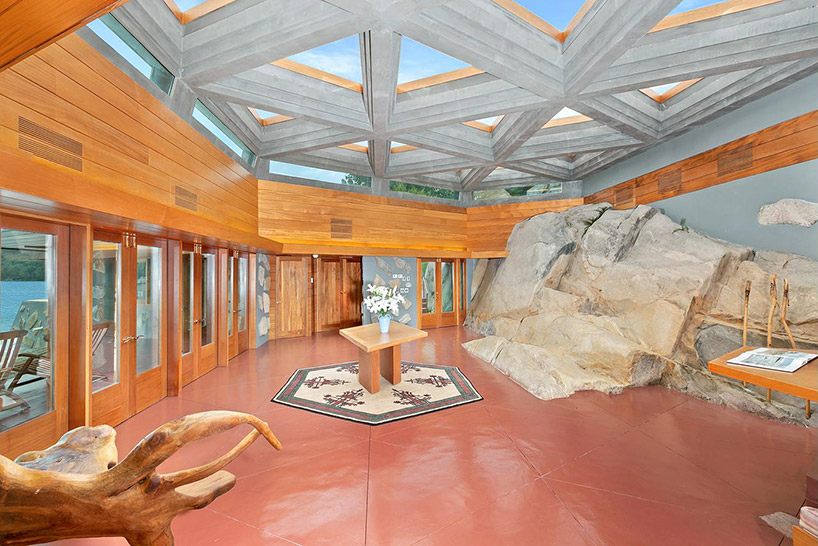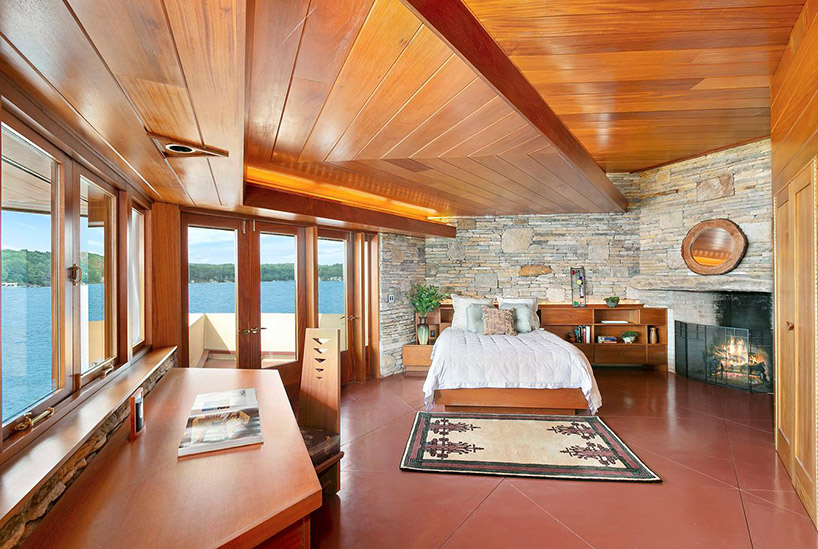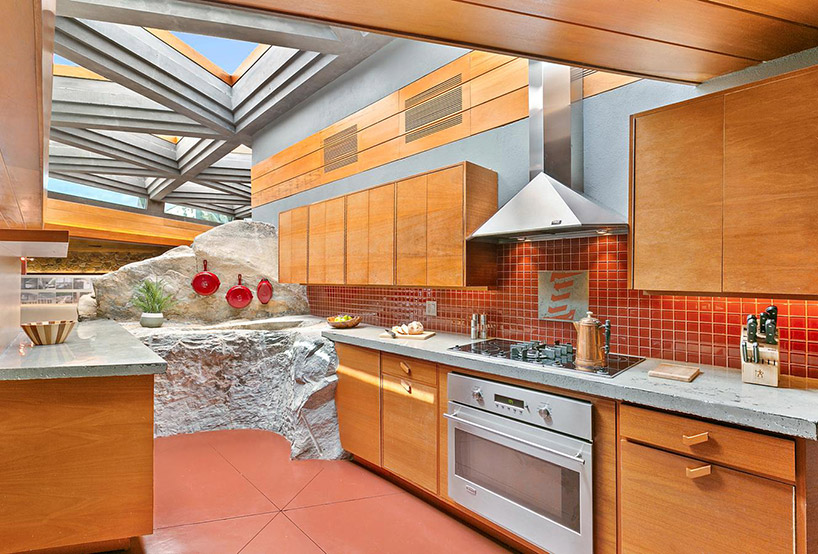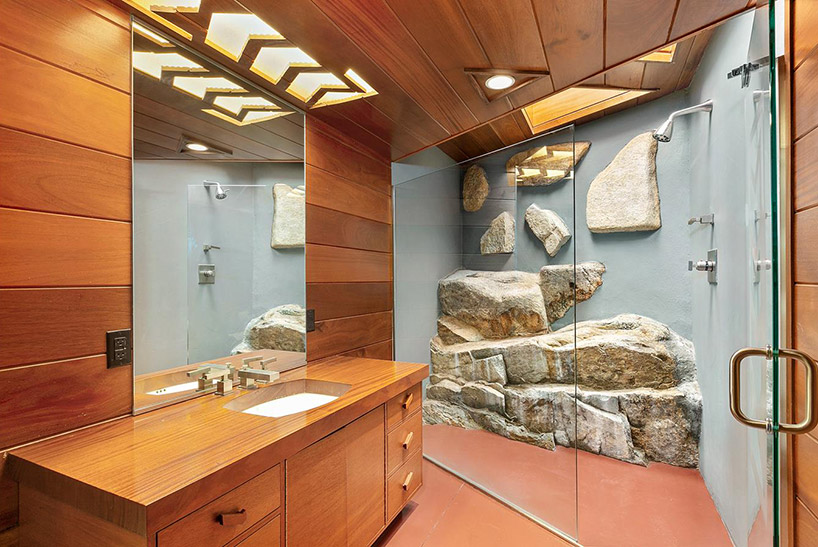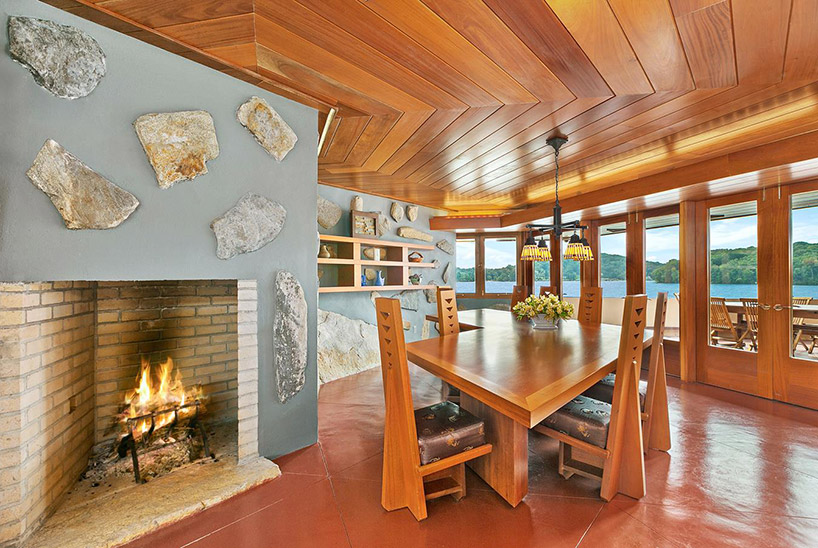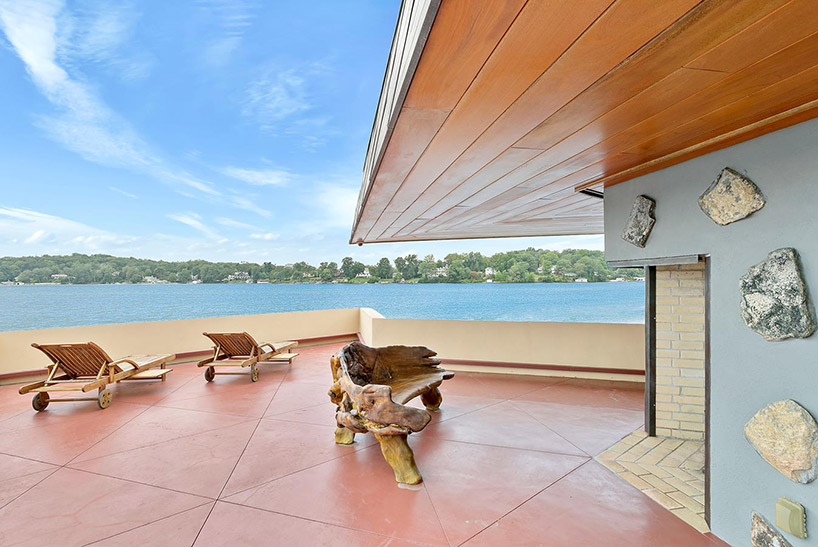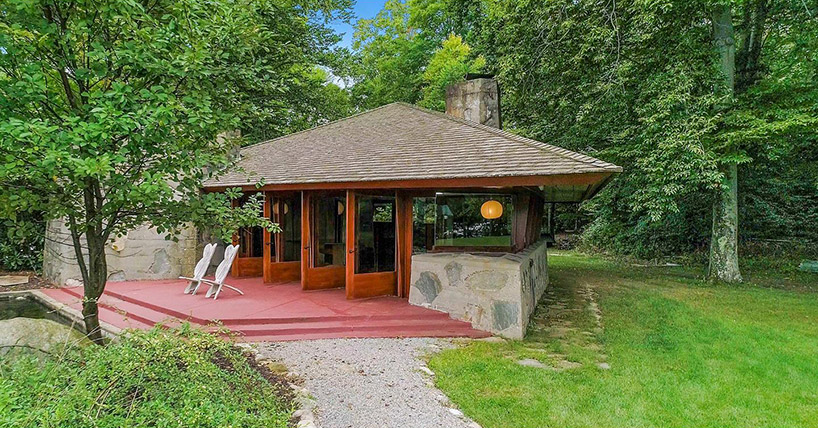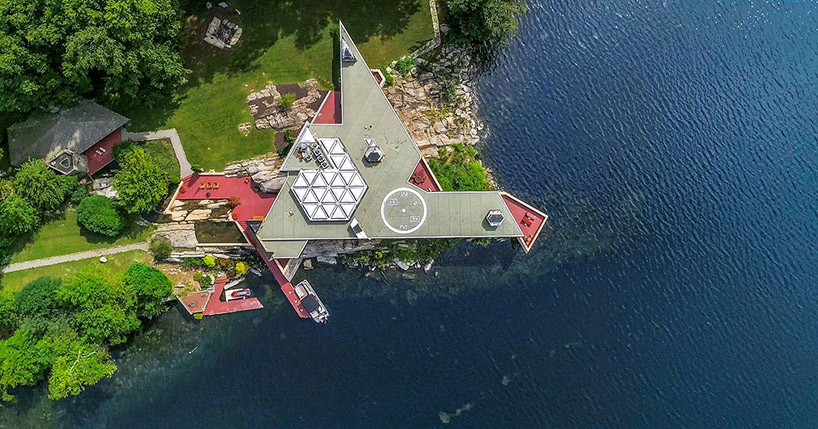 project info:
name: petra island
designer: frank lloyd wright
on sale for: $12.9M
juliana neira I designboom
jan 29, 2019
Source : designboom