in the back of a van in berlin, 100 years after world war I, chiharu shiota has staged another stilling web of red lines and a performance to happen inside them. it's parked outside the podewil revolution center as part of the group exhibition, 100 jahre revolution berlin, which celebrates the end of war and the creation of the first parliamentary german democracy with lectures, art and installations.
shiota's work has a direct ability to connect things, especially time and memories, so it's no wonder she was invited. her installation, titled 'lifelines,' features thousands of crosshairs and two empty chairs, but every monday at 6 p.m., the chairs cease to be empty and shiota's performance begins.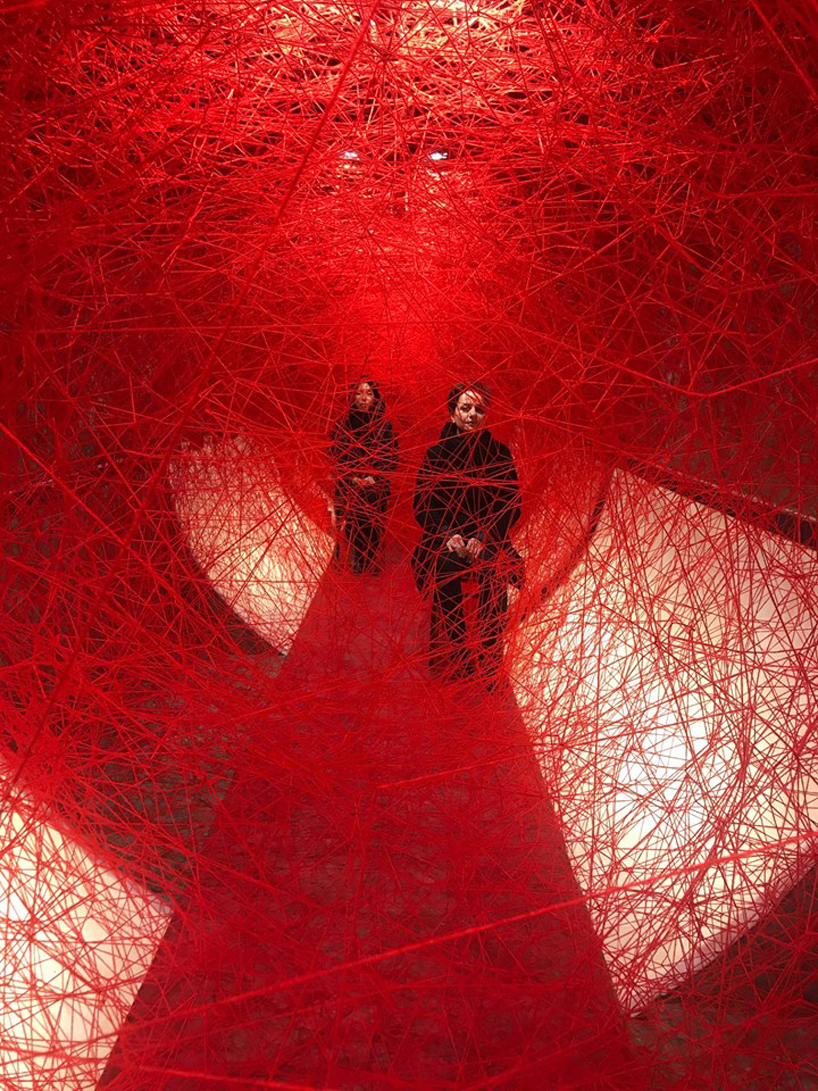 image courtesy of chiharu shiota / main image © projects berlin; photo by alexander rentsch
monday evenings from 6 – 7:30 p.m. in february, two performers somehow make their ways to these chairs and sit. they might not do anything else. in line with shiota's past works, it's likely to be a quiet, reflective experience, despite red zig zags tying viewers' eyes in knots — little-to-nothing is known going into the performance. the artist has her own thoughts and will leave all interpretations up to her viewers, but when and where these lines are drawn give us a few clues as to what these connections might mean. here, at 100 jahre revolution berlin, a century long revolution rages. two performers sit. thousands of lives intersect.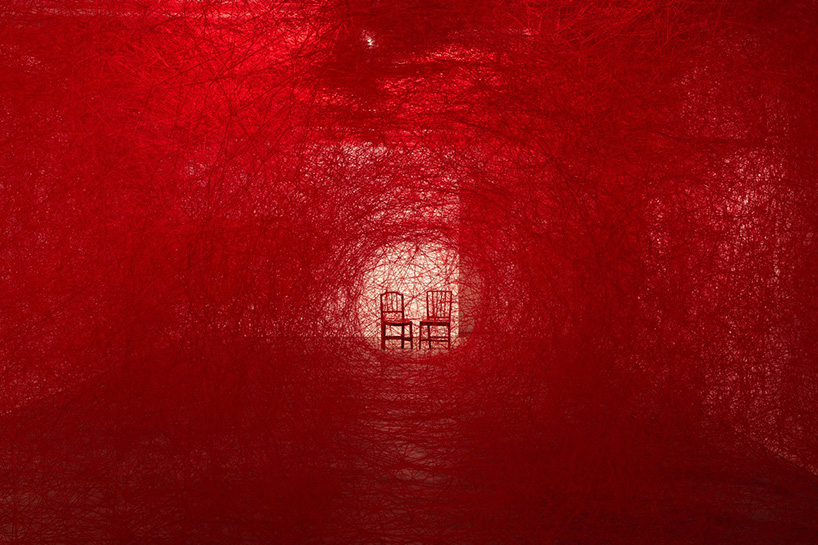 image courtesy of chiharu shiota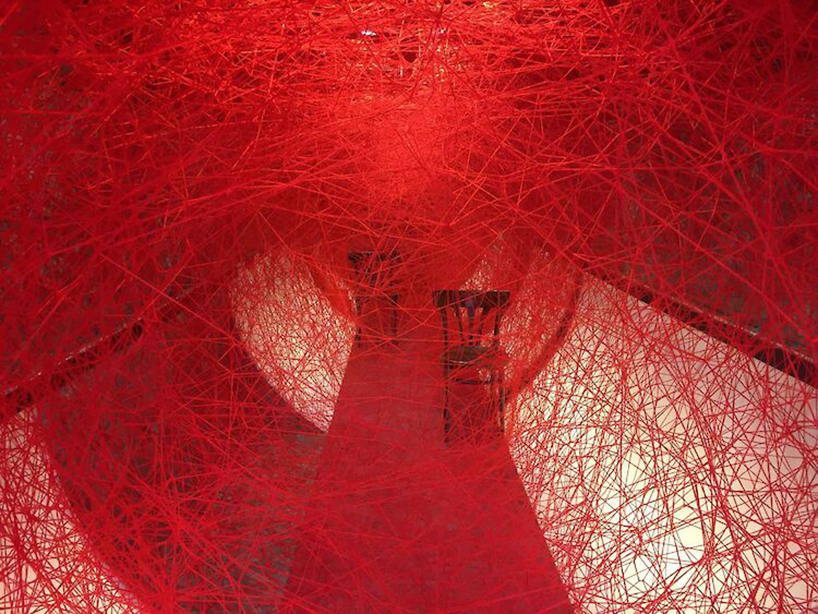 image courtesy of 100 jahre revolution berlin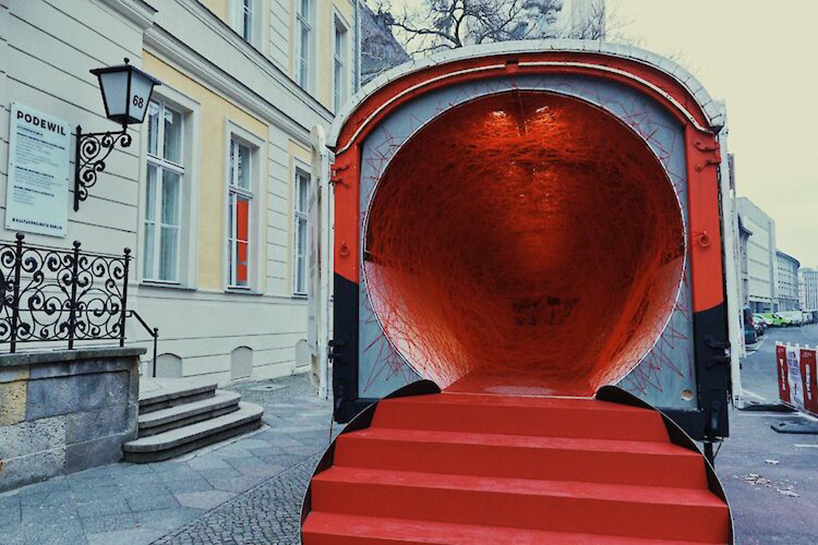 image courtesy of 100 jahre revolution berlin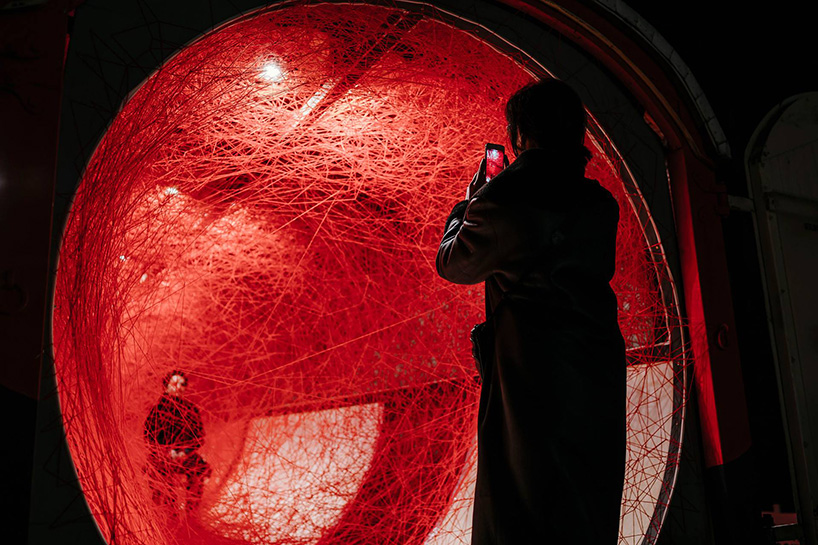 image © projects berlin; photo by alexander rentsch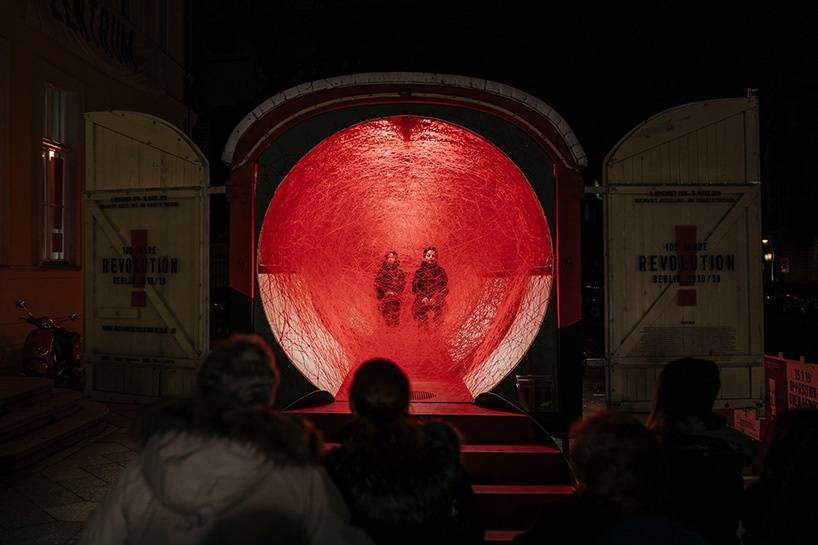 image © projects berlin; photo by alexander rentsch
zach andrews I designboom
feb 10, 2019
Source : designboom