in 2012, bocconi, a private university in milan, italy, revealed plans for a new campus designed by japanese architecture firm SANAA. although the site measures 35,000 square meters, only half of the plot will be occupied, with the remainder dedicated to outdoor areas and green space. once complete, the new campus, located to the south of the city center, will include: a 300-bed residence hall, a building currently nearing completion; the new headquarters of the bocconi school of management, comprising three fluidly shaped buildings; and, finally, a park and multi-purpose center featuring an olympic swimming pool.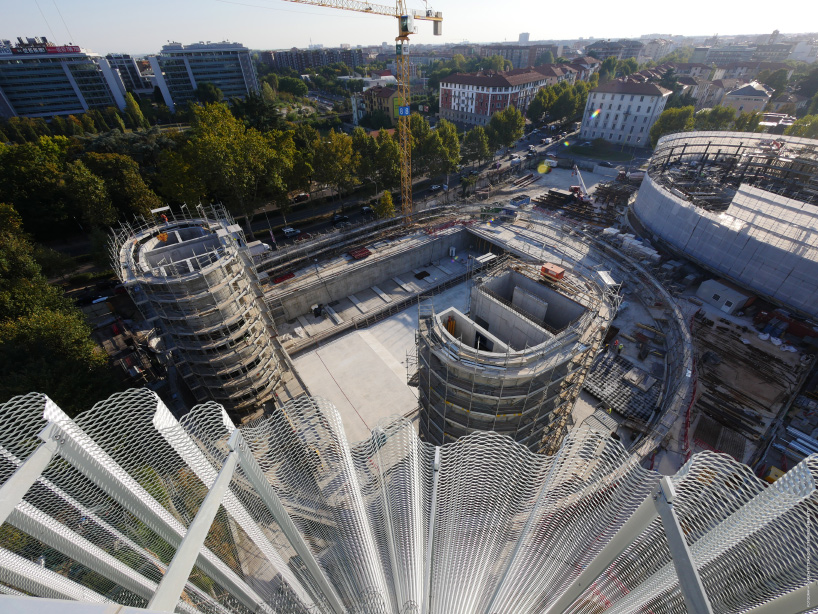 the view from the top of the residence halls towards the sports center
image by federico brunetti (also main image)
the new bocconi campus is part of a broader development that considers environmental sustainability, energy saving, and optimal landscaping in the context of milan's zone 5. the design, which was originally expected to cost €130 million, revisits the porticos and the cloisters of historical milanese palaces. however, in a modern twist SANAA has created a series of communicating courtyards and gardens. the site's various structures have been positioned to allow a smooth flow of people across the site.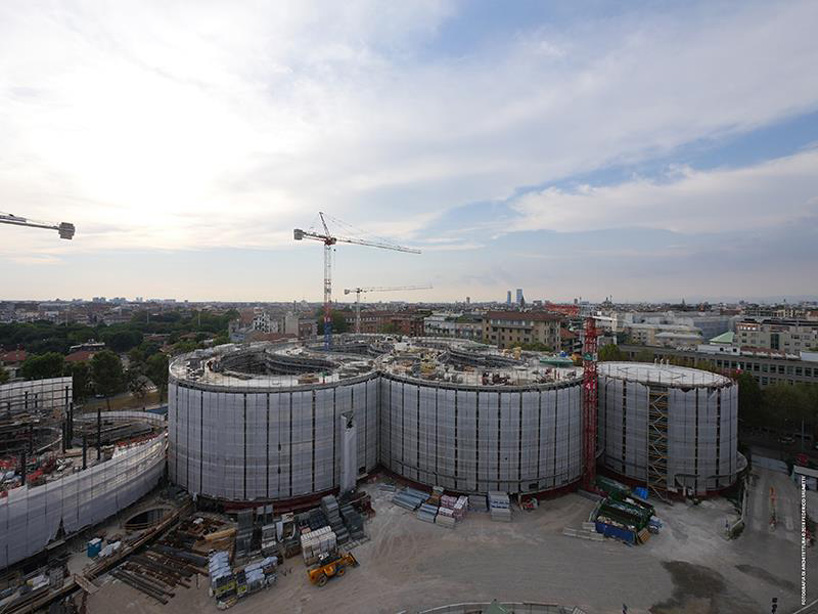 the new headquarters of the bocconi school of management comprises three fluidly shaped buildings
image by federico brunetti
a sense of transparency and openness is fostered throughout, with exterior walls clad in an undulating translucent screen. the three-storey sports center will include the city's first olympic-sized swimming pool at ground level, while the second floor will contain areas for basketball and volleyball, a fitness center, and an indoor running track. while the site's residence hall is nearly complete, the rest of the site remains under construction with the public park also still to be finalized. see designboom's previous coverage of the project here.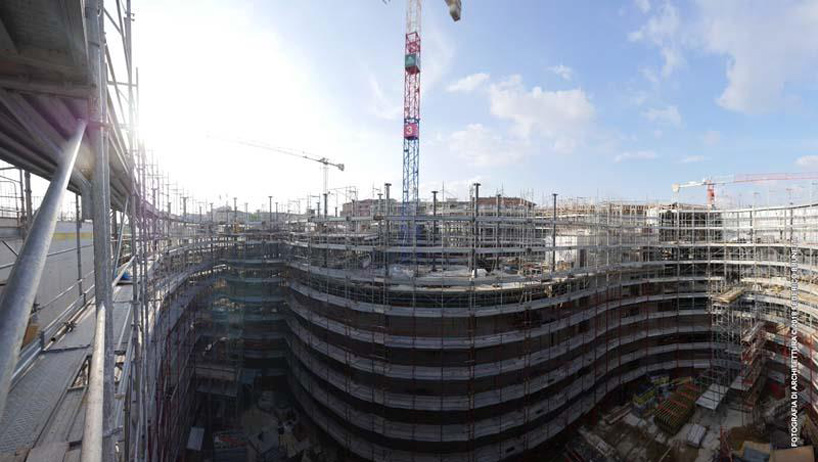 the bocconi school of management under construction
image by federico brunetti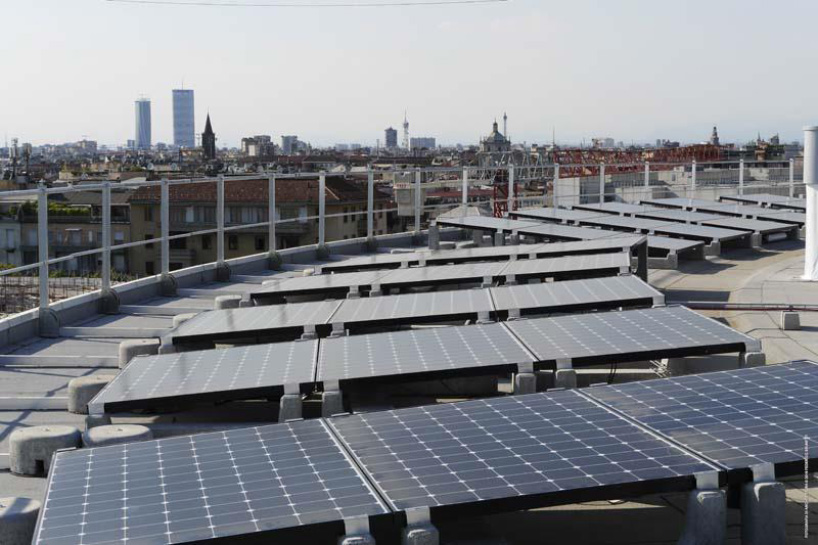 photovoltaic panels contribute towards the site's environmental sustainability
image by federico brunetti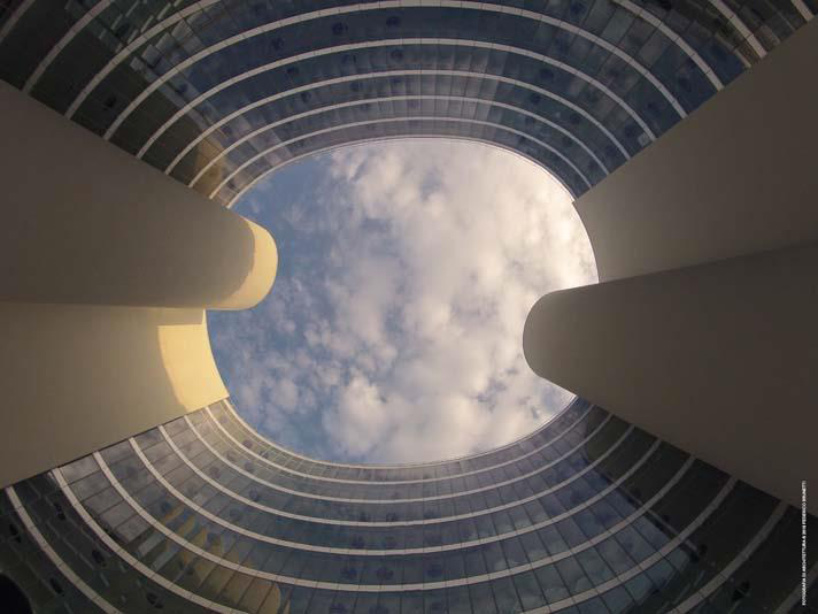 the view from the inside of the residence hall building
image by federico brunetti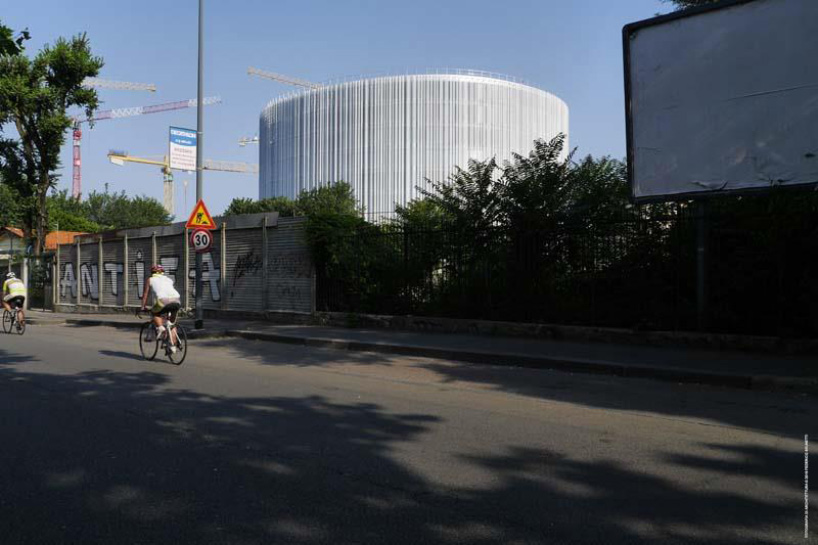 the site's residential building viewed from the passing street
image by federico brunetti
a walkthrough video tours the new campus and its various buildings
video courtesy of SANAA/bocconi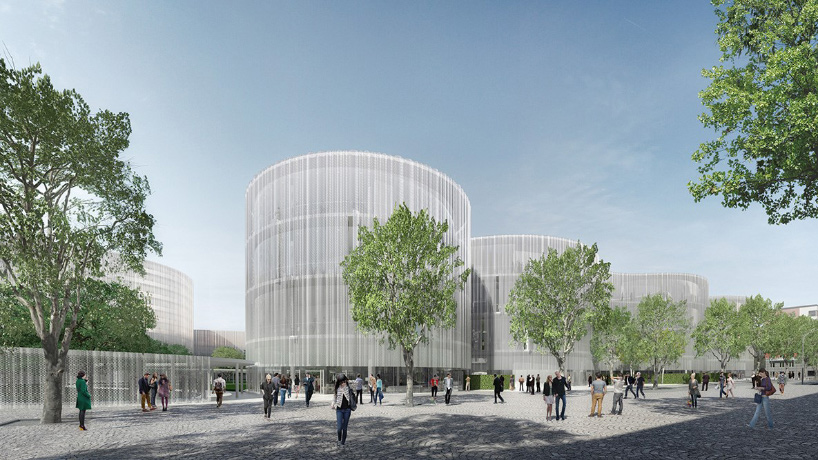 a sense of transparency and openness is fostered throughout
image © SANAA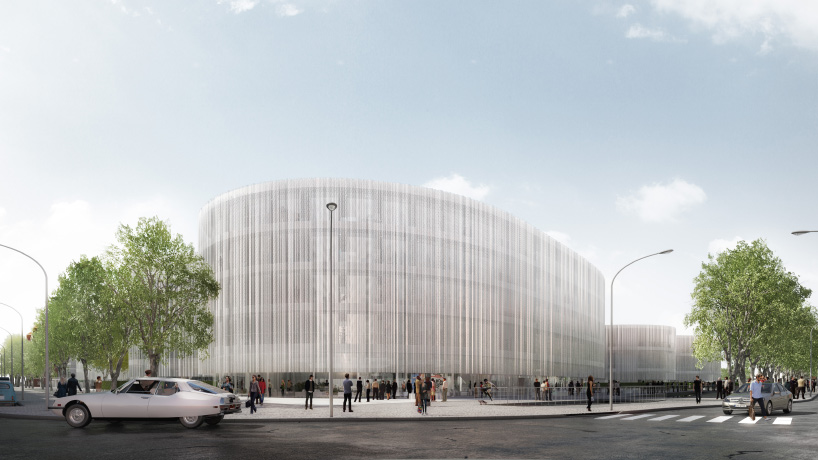 exterior walls will be clad in an undulating translucent screen
image © SANAA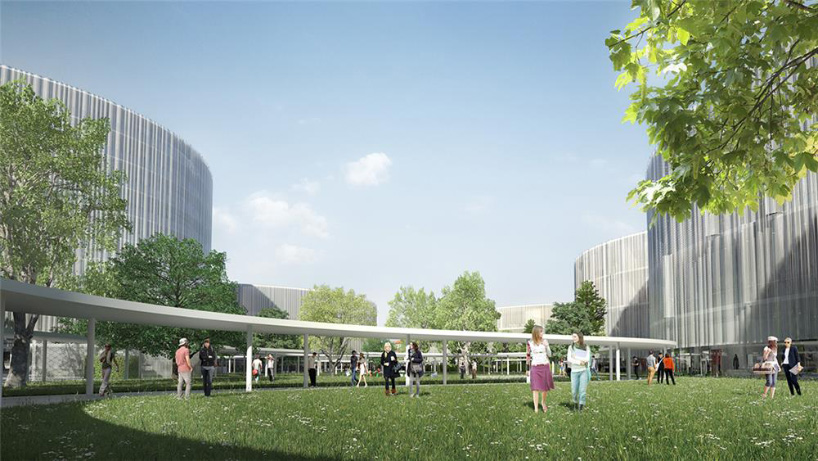 only half of the plot will be occupied, with the remainder dedicated to green space
image © SANAA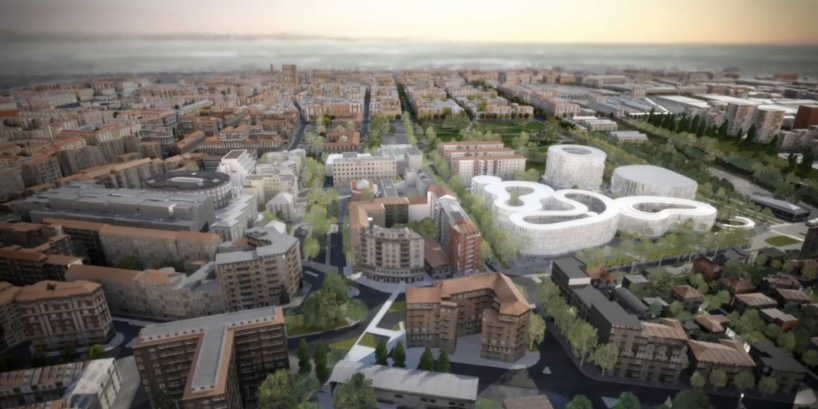 an aerial view of the planned campus
image © SANAA
philip stevens I designboom
feb 13, 2019
Source : designboom