the hypnotic universe of canadian singer-songwriter KROY serves as influence for this performative installation, an investigation in music, architecture, video and photography. architect jean verville, professor at québec's laval university's school of architecture, invites his studio to generate a versatile and expressive architectural object, capable of multiple scenographic compositions. this endeavor contributes to the contemporary de-compartmentalization of architectural and artistic disciplines, and fosters new perspectives of the discipline. 
video by camille poliquin, adrian villagomez, and charles-étienne pascal
as a newly appointed professor at laval university SOA, architect and professor jean verville introduces his students to a collaborative process within the context of experimental workshops. the studio introduces a transdisciplinary dialogue, to investigate new ways of defining space, and celebrates physical fabrication to further integrate an artistic position in the architectural project. the interdisciplinary nature of the studio is demonstrated with the collaboration of singer-songwriter camille poliquin, known as KROY, who was present at all stages of the performative project. the artist shares her methods of creation to the architecture students, including both the development by successive layers of interventions, as well as the rhythms, sequences, nuances and variations which characterize her vision.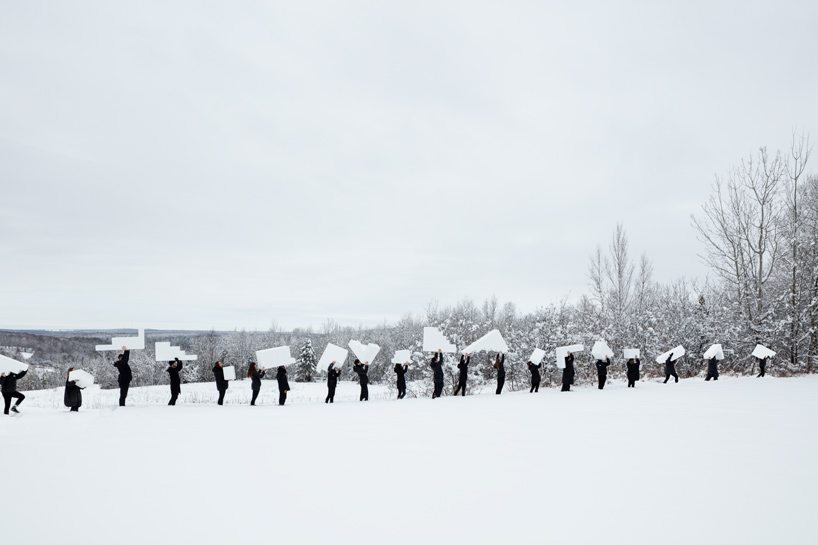 all images by maxime brouillet
jean verville proposes design strategies which translate the intervention itself into a strategic tool. at the same time, the process fosters collaborative work and encourages comparisons between the project's conceptual, spatial, and tectonic qualities. verville orients the processes of investigation and fabrication as an exploration of spatial fragmentation, bringing his students to develop a proposition exploiting abstraction and physicality. the elaborate concept, a reconfigurable architectural object, reveals multiple scenographic compositions, as well as a facilitated and economical implementation.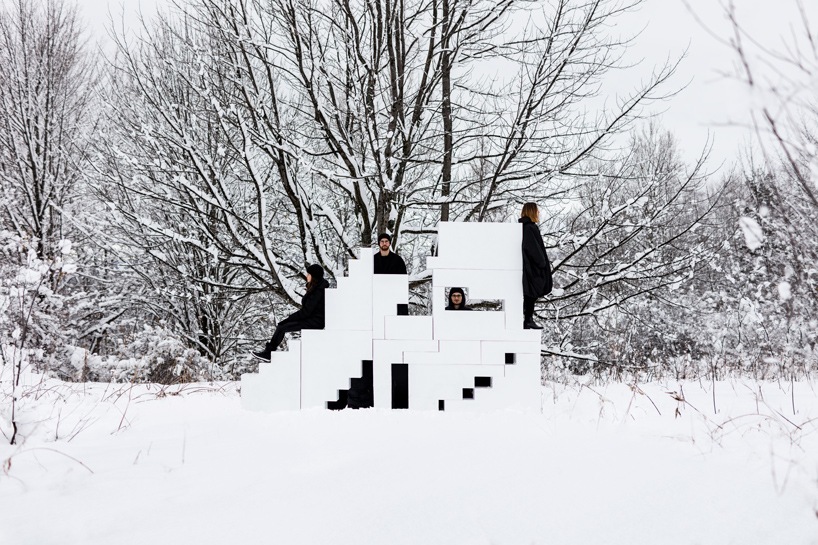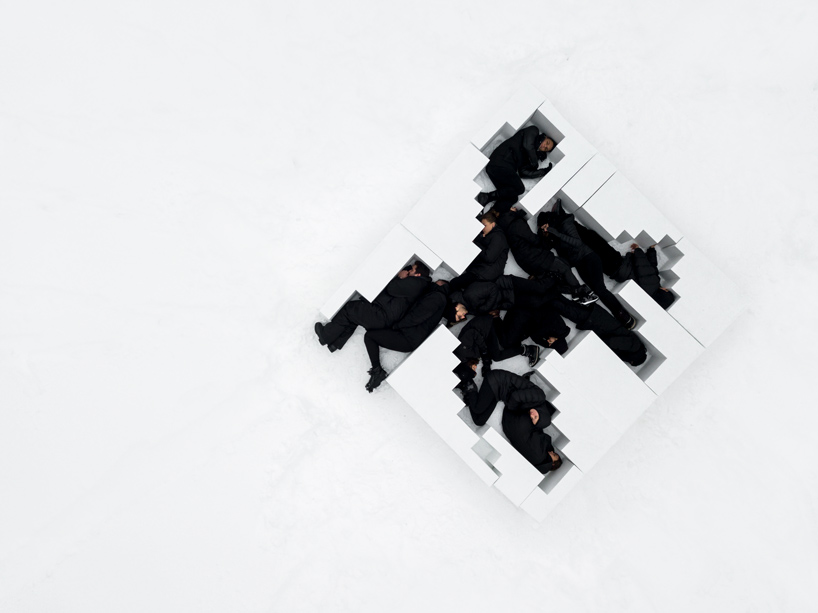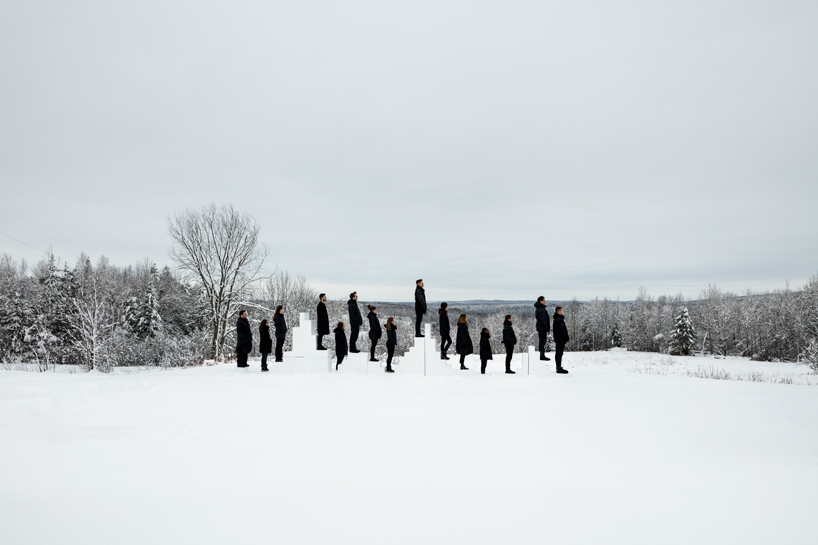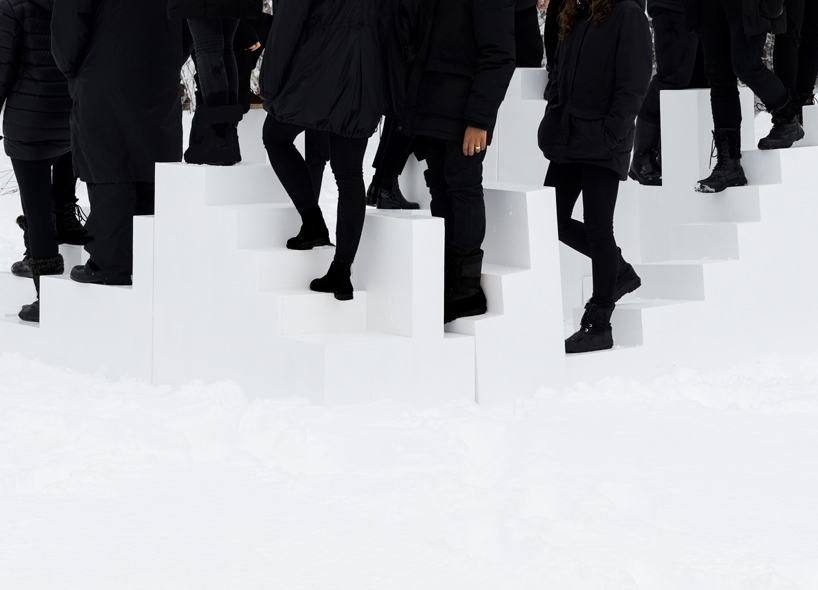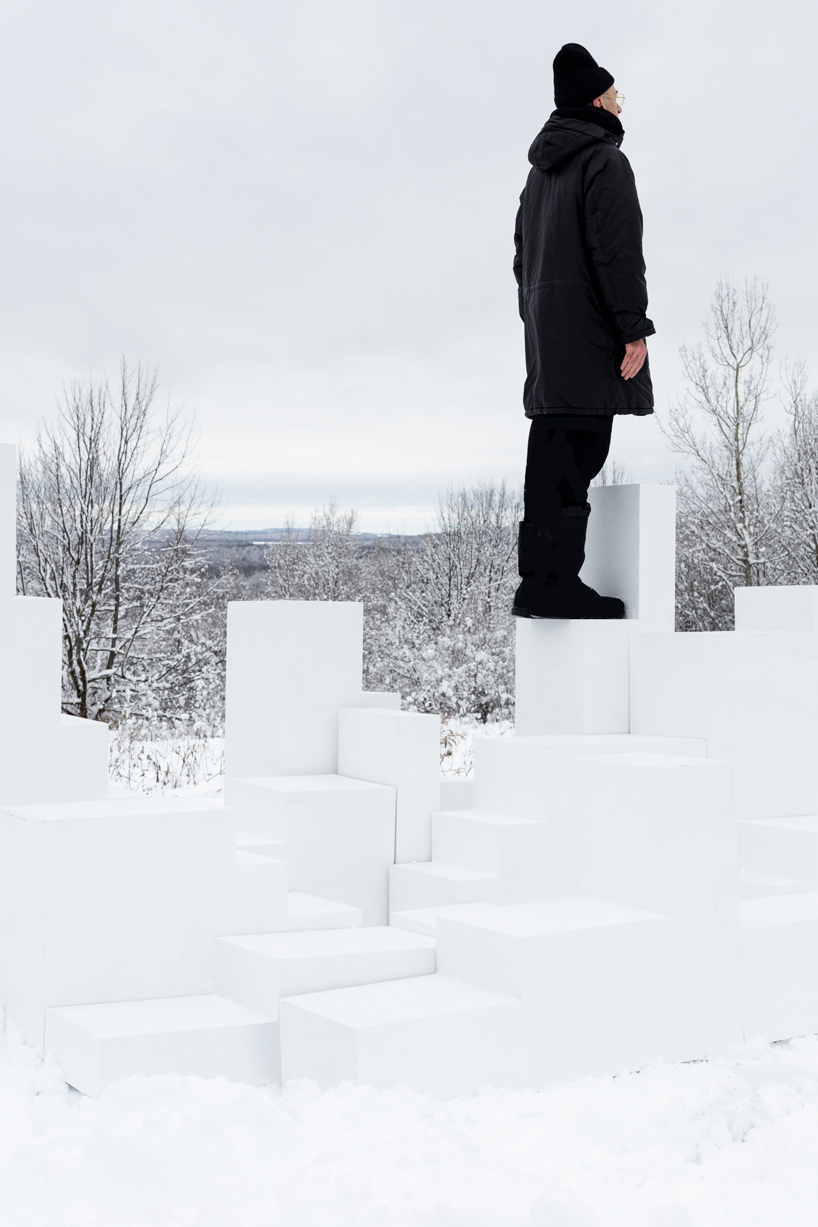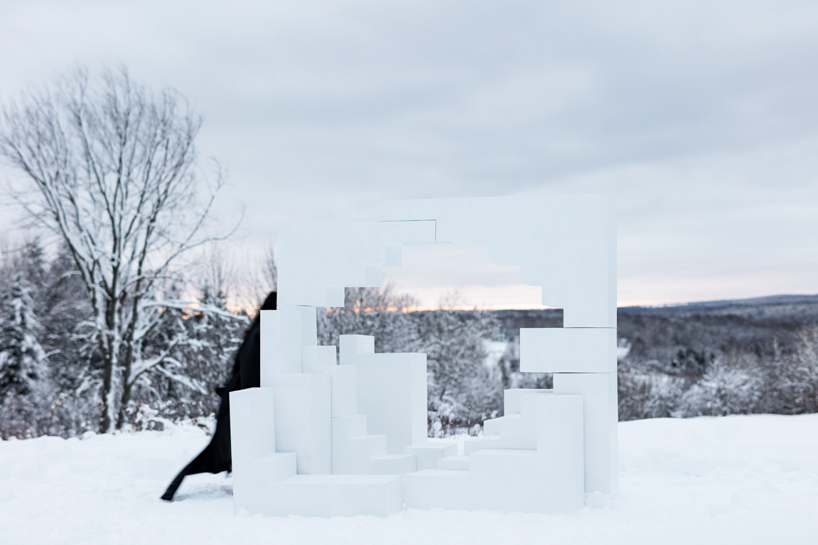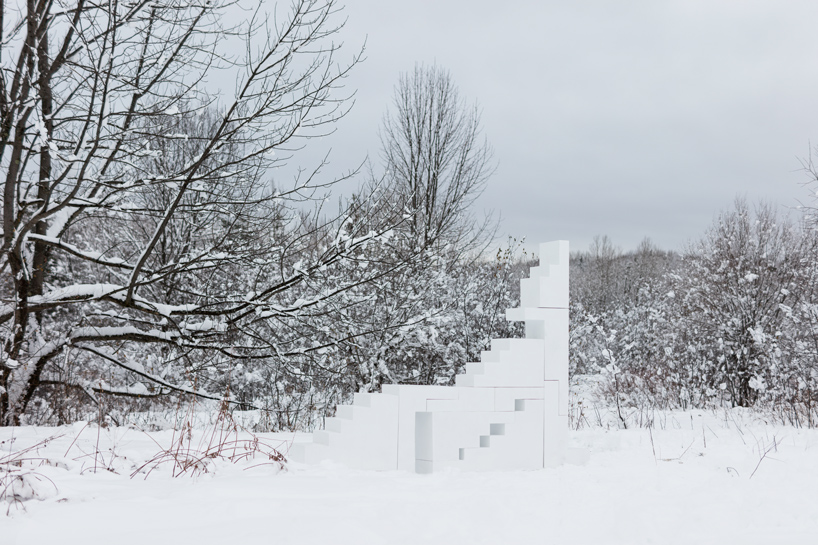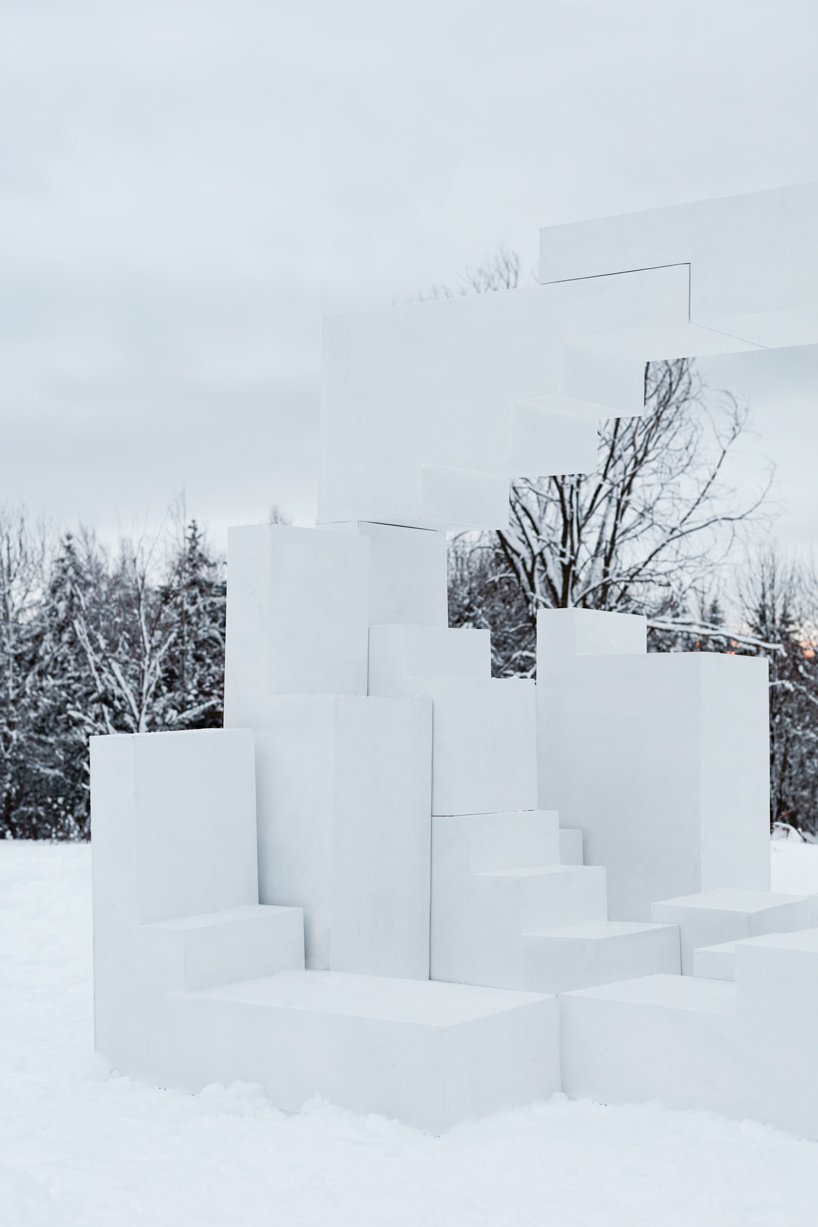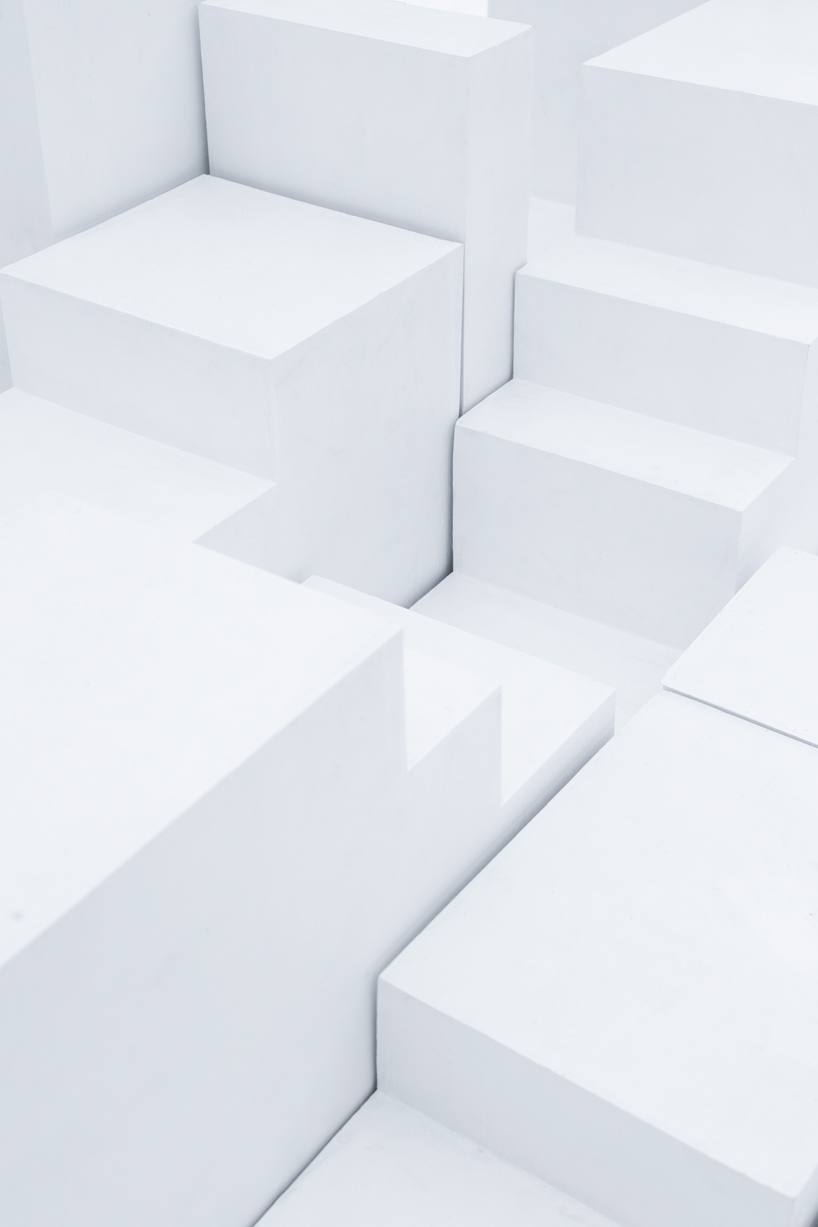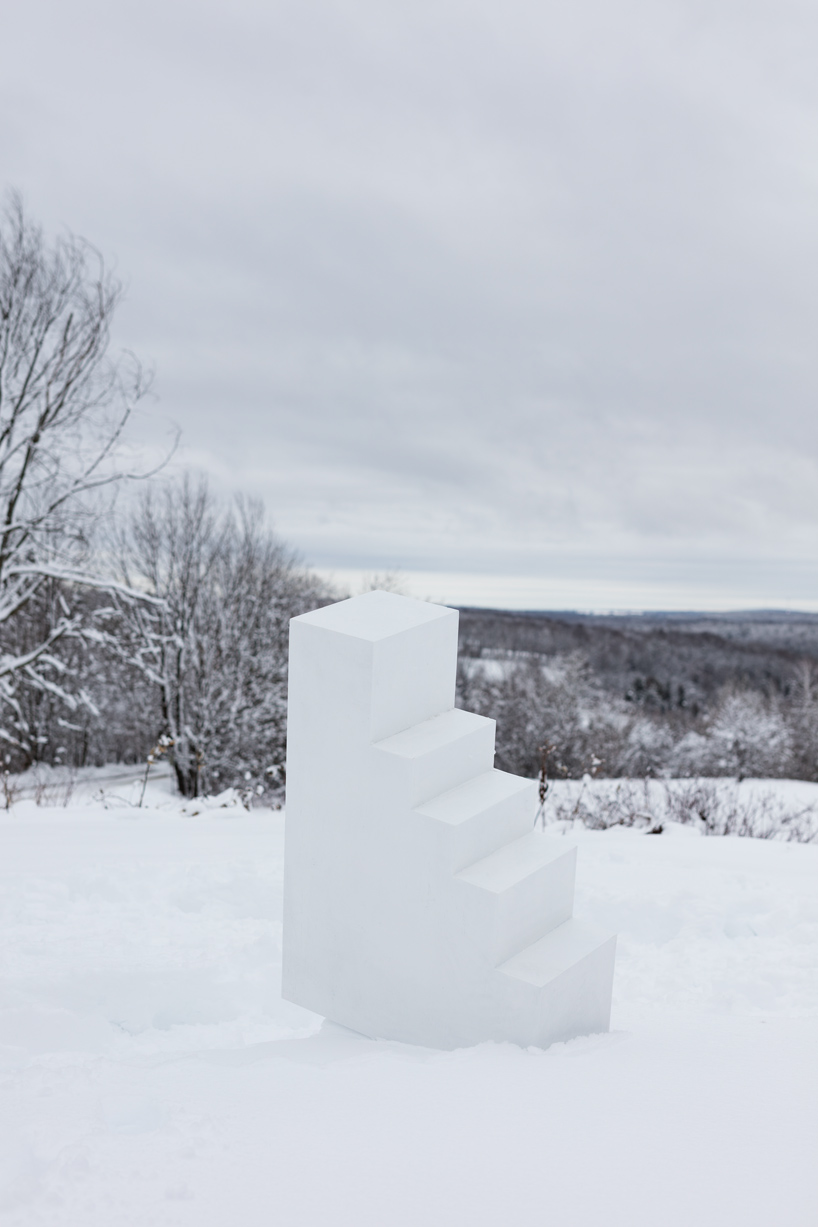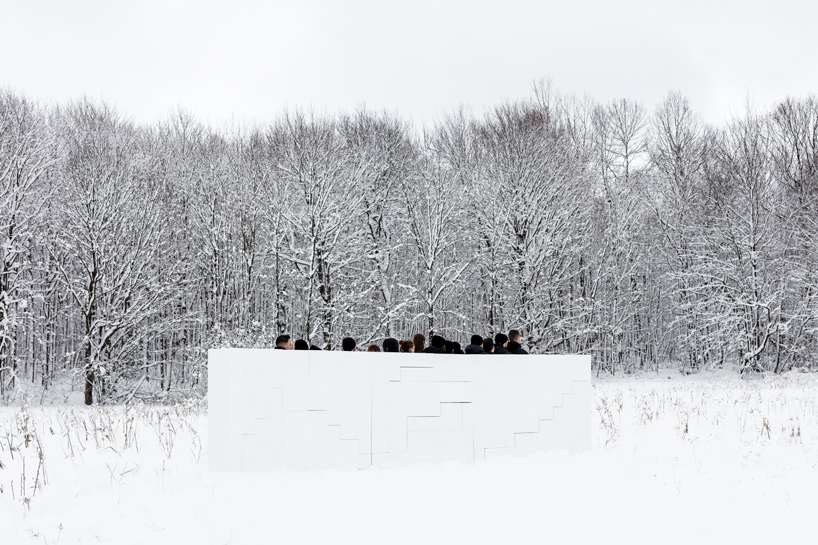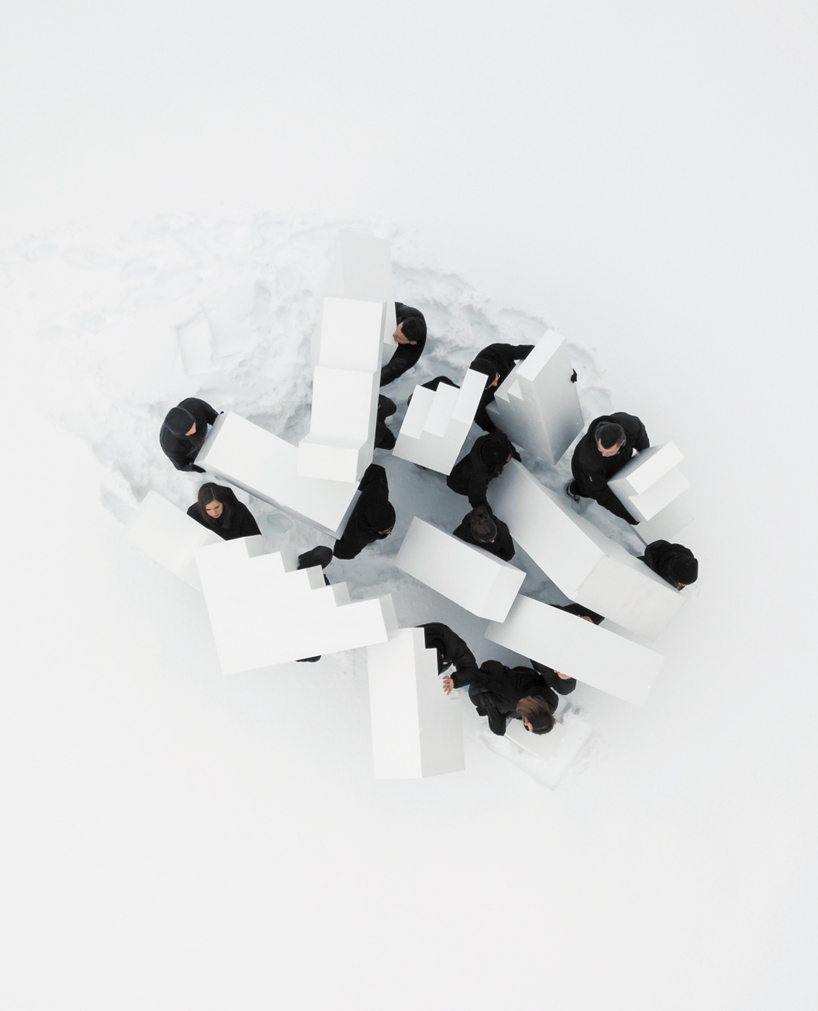 project info:
studio jean verville architect: jean verville, tania paula garza, france goneau
laval university school of architecture studio team: achille breysse, francis brunette, sara bursikova, louise cancel, alex clavet, guillaume couture, marion delahay, jonathan estrade, rosemonde gadoury-salvail, steven girard, zachari guay-hébert, walter lopez-echeverry, noémie marcellin, justine rioux, marie-ève thibert
graphic design: achille breysse
video info:
artist: KROY (camille poliquin)
production: camille poliquin
DOP + post production: adrian villagomez
colorization: charles-étienne pascal
Source : designboom