in 2017, ana prvački became artist in resident at the de young museum in san francisco. designed by swiss architecture firm herzog & de meuron, the building features a copper façade that is based on a pixelated image of a tree canopy. 'I am quite fascinated by the copper facade of the museum,' prvački explains. 'I did some research about copper and was intrigued to learn that copper is an essential trace mineral necessary for our survival, yet it is a mineral our body does not produce by itself. having a little lick of the de young could be a very generous gesture — democratic, free, and nourishing.'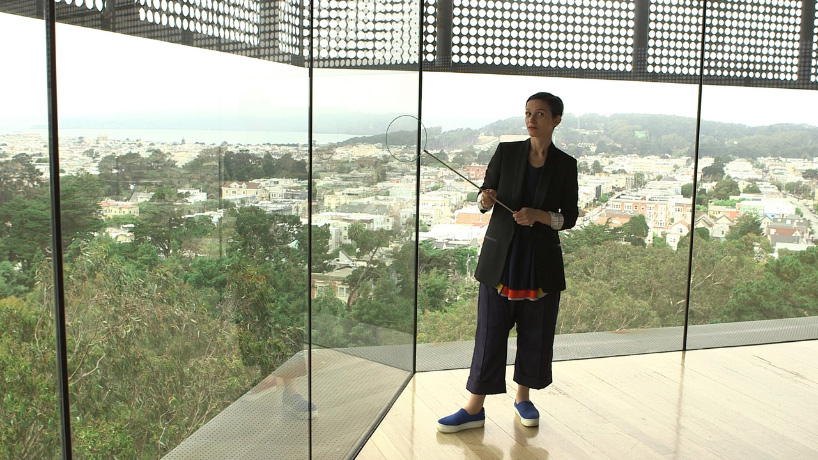 a series of short videos will be available via mobile devices
however, licking the de young's copper façade is just the start for ana prvački who is creating a series of short videos as part of a collaboration with google arts & culture. rather than as an exhibition venue, prvački's project uses the site experientially — encouraging visitors to explore different ways of viewing, connecting, and behaving. soon, guests will be able to access the videos — two of which are previewed here — via their mobile devices. the short films will be triggered at various spots, offering an alternative tour of the museum.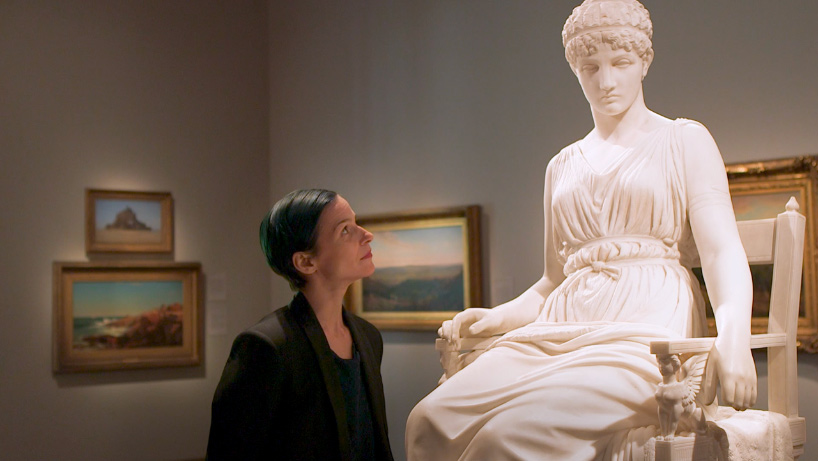 the precious contents of the museum are presented in a new way
each video addresses a different idea, relating the de young's context to topics ranging from ancient myth to personal intimacies, and environmental matters to vision exercises. according to prvački, there will be 'touching of male and female flowers, an abundance of spider silk, and vision exercises' — (all in addition to the aforementioned copper licking). alongside the videos, which will be accessible free of charge, a physical sculpture conceived as a 'memorial to the common bee' will be installed in the museum's garden.
prvački has also created a DIY pollination glove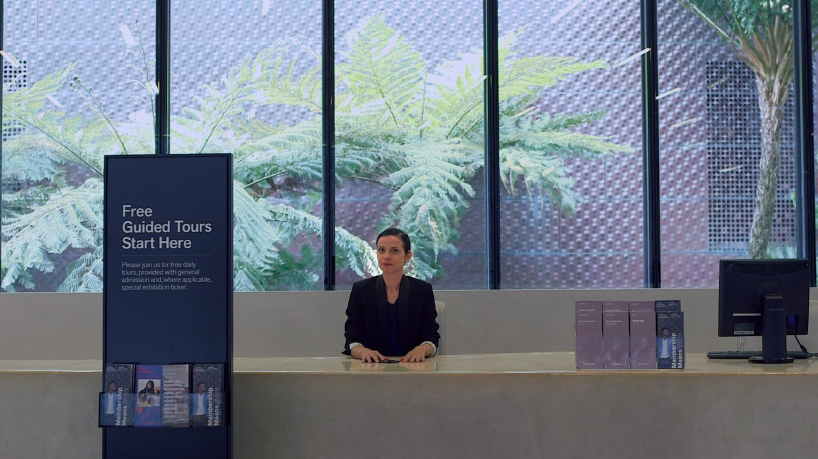 the artist leads guests on an alternative experiential tour of the museum
project info:
artist: ana prvački
exhibition: detour
institution: de young museum, san francisco
in collaboration with: google arts & culture
videos produced in collaboration with: revelator, austin and director of photography jonn herschend
philip stevens I designboom
mar 16, 2019
Source : designboom