when first revealed in january 2019, the 2020 ford mustang shelby GT500 made all other cars green with envy. and this jealousy is only set to continue. it is the most powerful street-legal ford to date with a supercharged 5.2 liter V8 producing more than 700 hp – all housed within a dominant, dynamic and aerodynamic-led design. just in time for st patrick's day 2019, envy is literally the case as the model will be available in a heritage-inspired grabber lime color.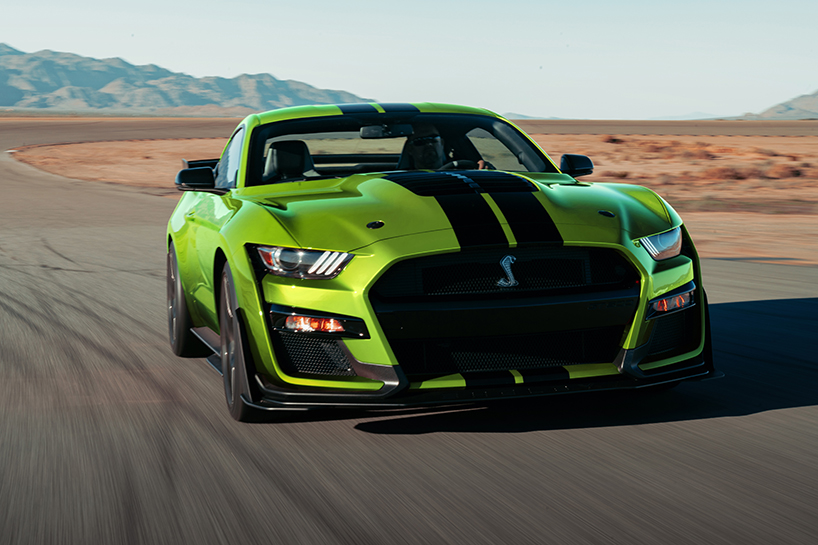 all images courtesy of ford
the grabber lime color is one of two new feature palettes available for the 2020 ford mustang shelby GT500; twister orange is the other. with a metallic finish that causes the shade to change depending on sunlight, the high-impact green has been said to look more potent than kryptonite. however, it is actually influenced by a vintage colors from mustangs in the 1970s.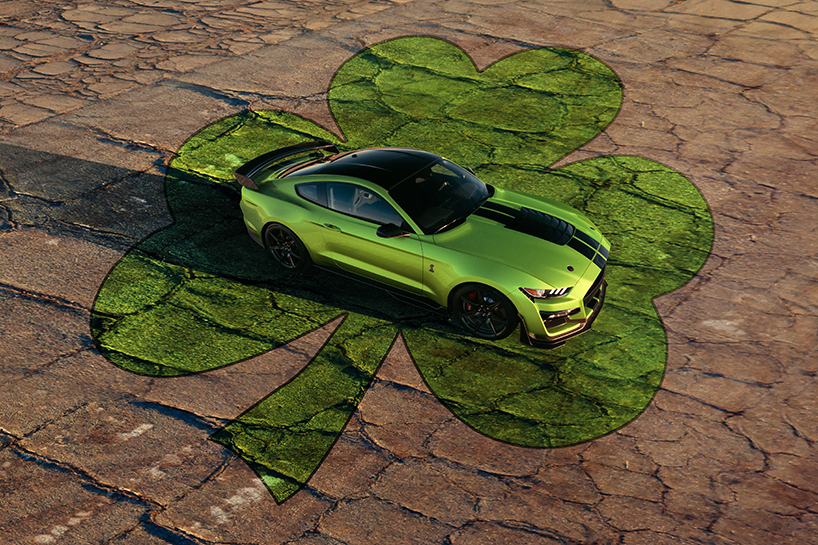 'it is lime green on steroids,' said barb whalen, ford color and materials manager. 'this color traces back to a mustang heritage color while bringing it forward with more modern, dynamic pigments and bold new energy.'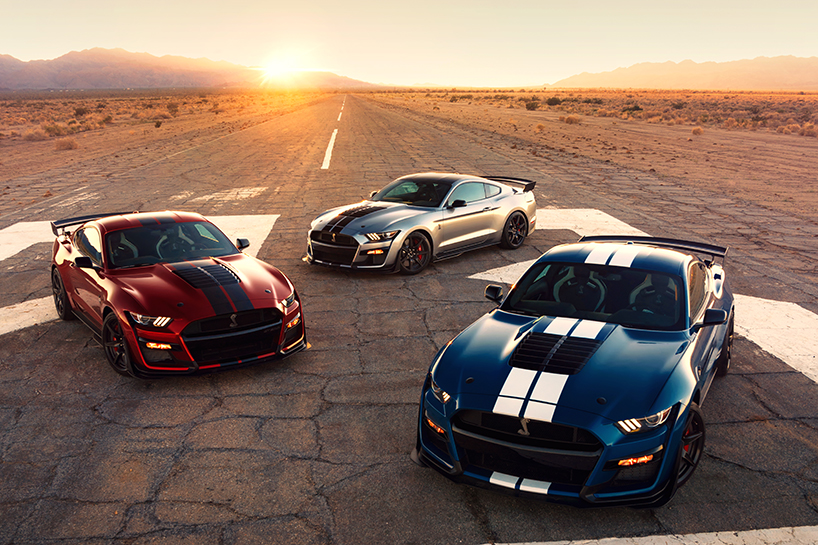 racing from 0 to 60 mph in 3.5 seconds, the aesthetics of the 2020 ford mustang shelby GT500 match its performance. large angular, double front grille openings and a muscular hood greets onlookers whilst the car ends with a new standard rear spoiler. now with its new colors, the model is expected to arrive in september 2019.
Source : designboom