bahrain's pearling path is a 3.5 kilometer (2.2 mile) trail that connects a series of destinations significant to the country's pearling industry. located on muharraq island, the visitor pathway connects three oyster beds, a seashore site, and nine clusters of historic buildings that comprise a total of 17 architectural structures. although the region's peraling economy subsided in the 1930s, the route was designated a UNESCO world heritage site in 2012. amid the historic commercial buildings of the traditional market, swiss architect valerio olgiati has designed the trail's visitor and experience center.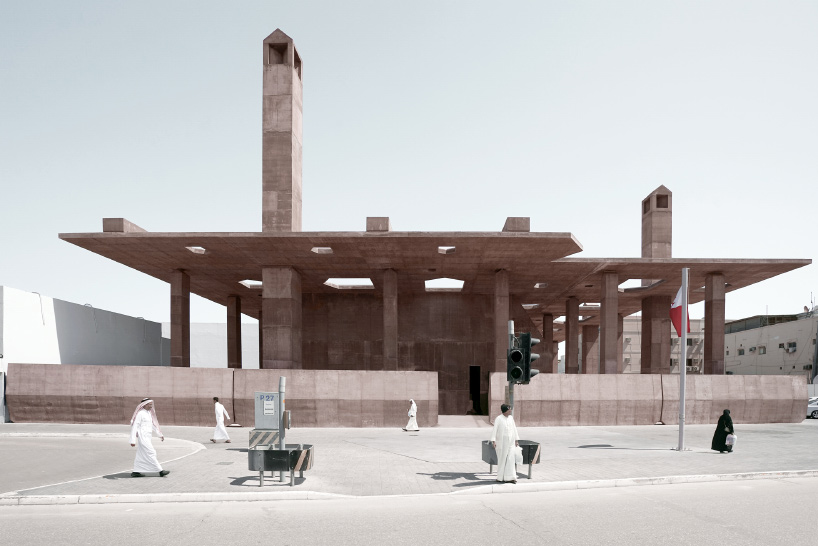 image © archive olgiati (also main image)
the building, which serves as an entrance to the pearling path, is defined externally by a series of concrete elements that serve as a new reference point within the densely populated city. once inside, the site's ruins — part of the pearling path — are presented beneath a vast concrete canopy. here, valerio olgiati has created a large space where a forest of columns and wind towers elevates the roof 10 meters (33 feet) above ground.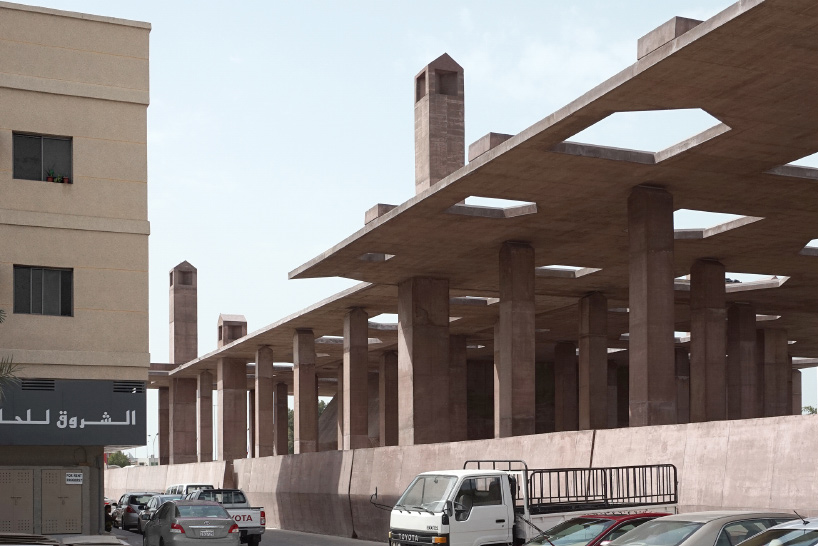 image © archive olgiati
'it is an urban room for the people of muharraq with the scale of a public park,' olgiati explains. as well as providing vital shade for the people of muharraq, the design's scale offers a different urban environment. meanwhile, an 'enigmatic house' contains the site's museum. 'as a totality the building creates a universe in itself that is the entrance for the pearling path and the city beyond,' says valerio olgiati. the building was inaugurated in november 2018 and as of march 2019 is open to the public.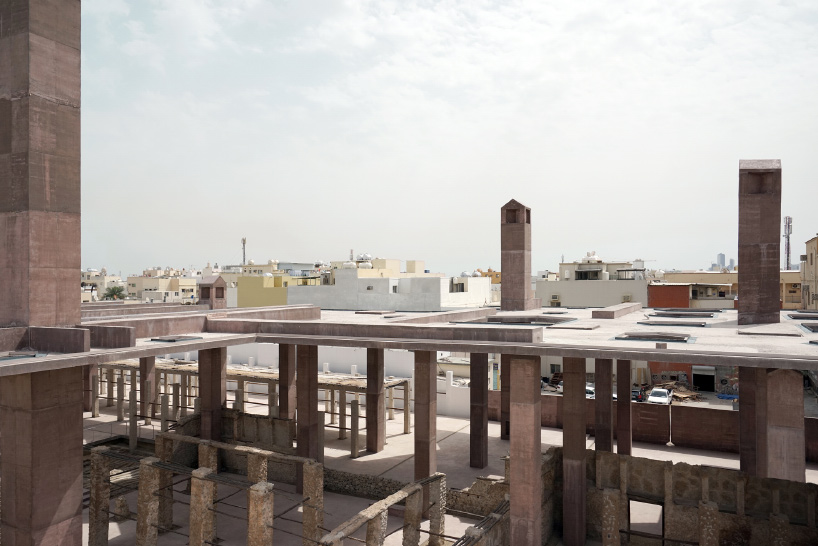 image © archive olgiati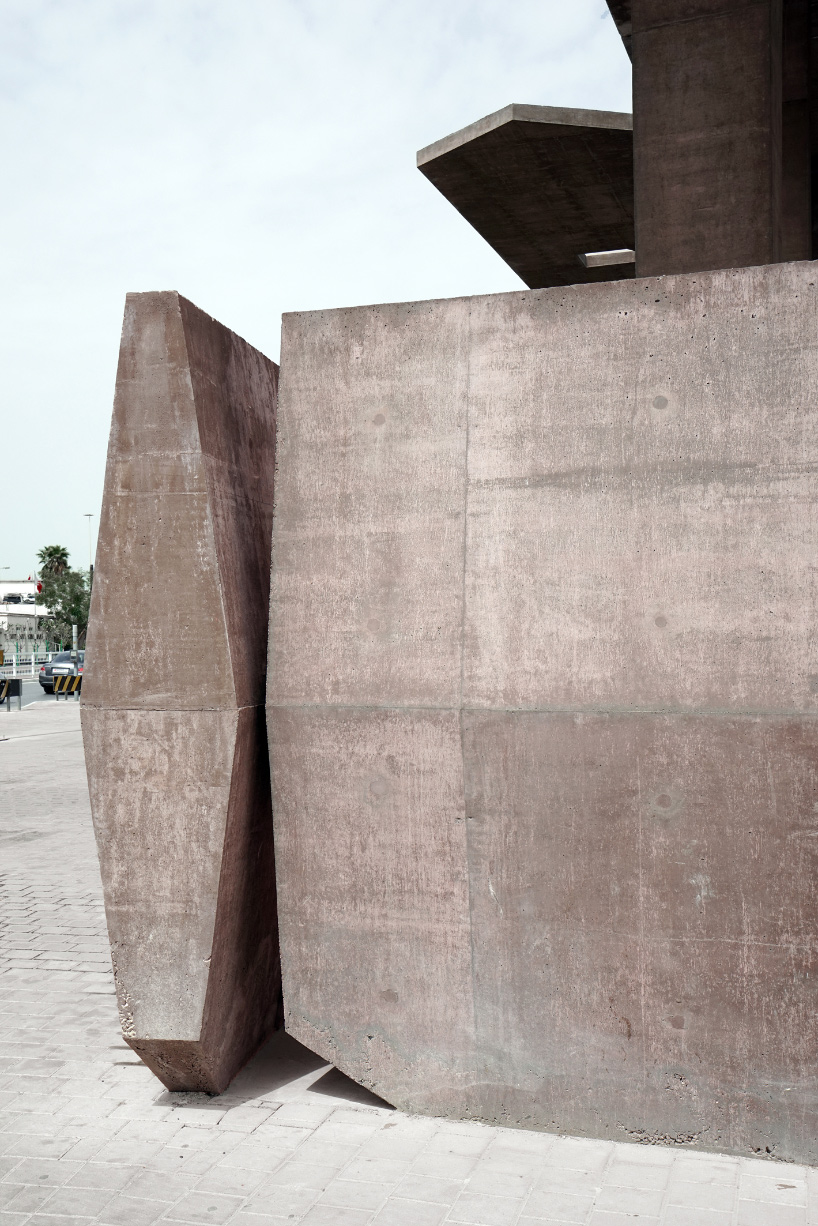 image © archive olgiati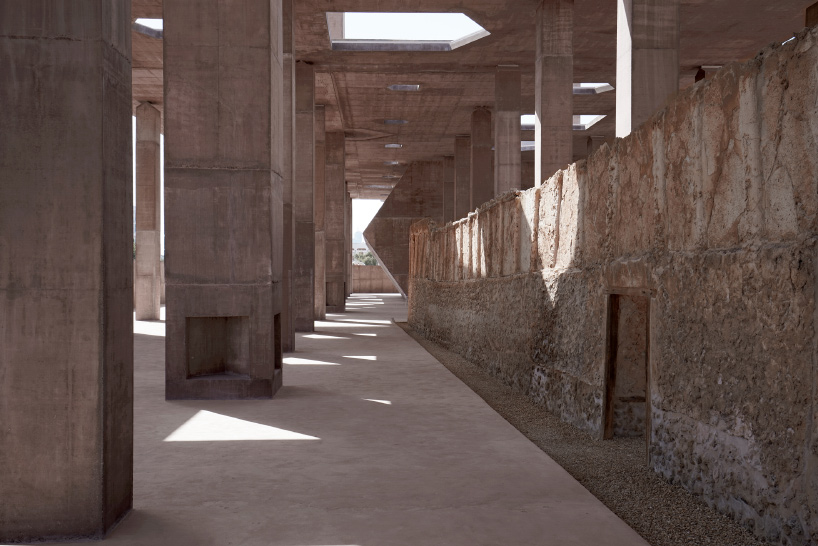 image © archive olgiati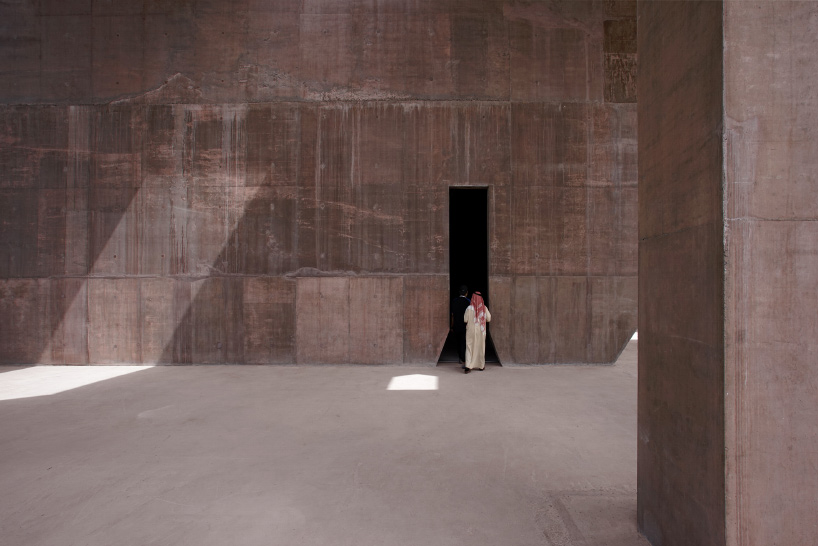 image © archive olgiati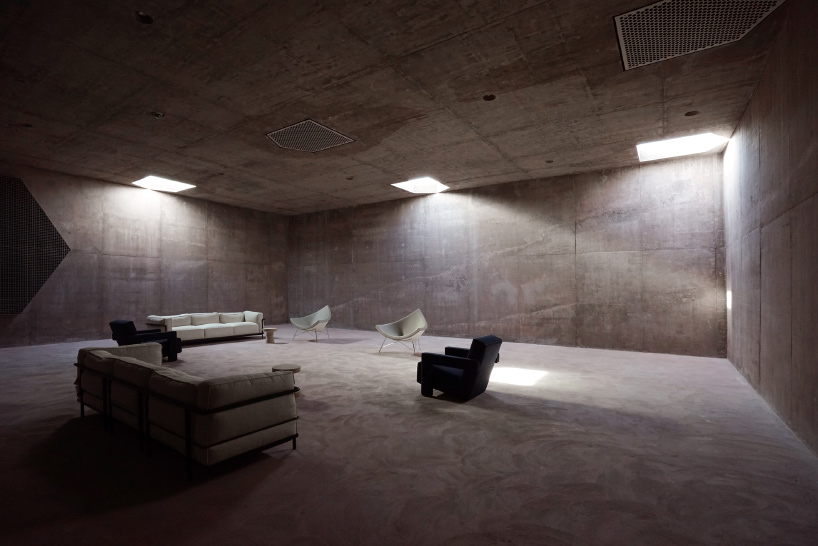 image © archive olgiati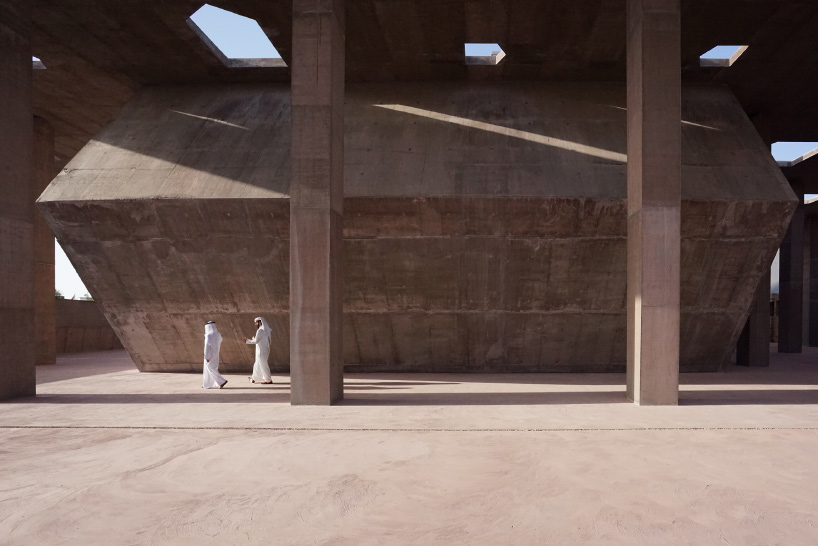 image © archive olgiati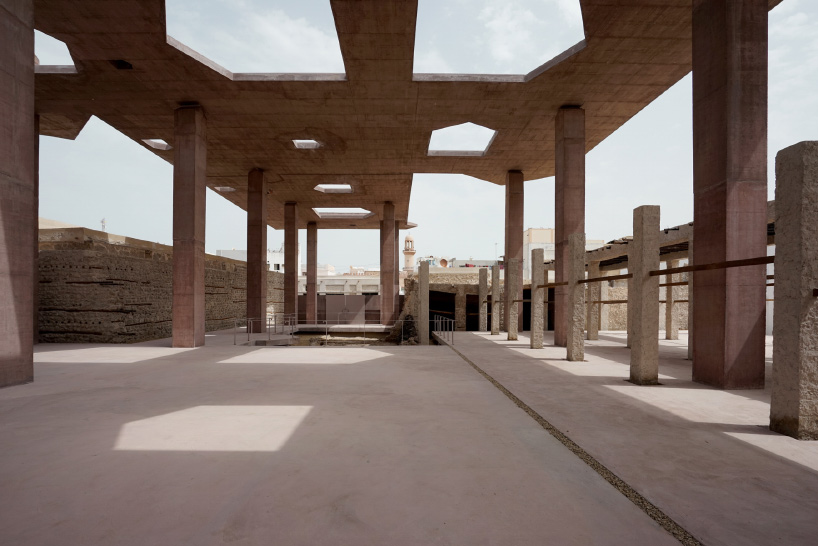 image © archive olgiati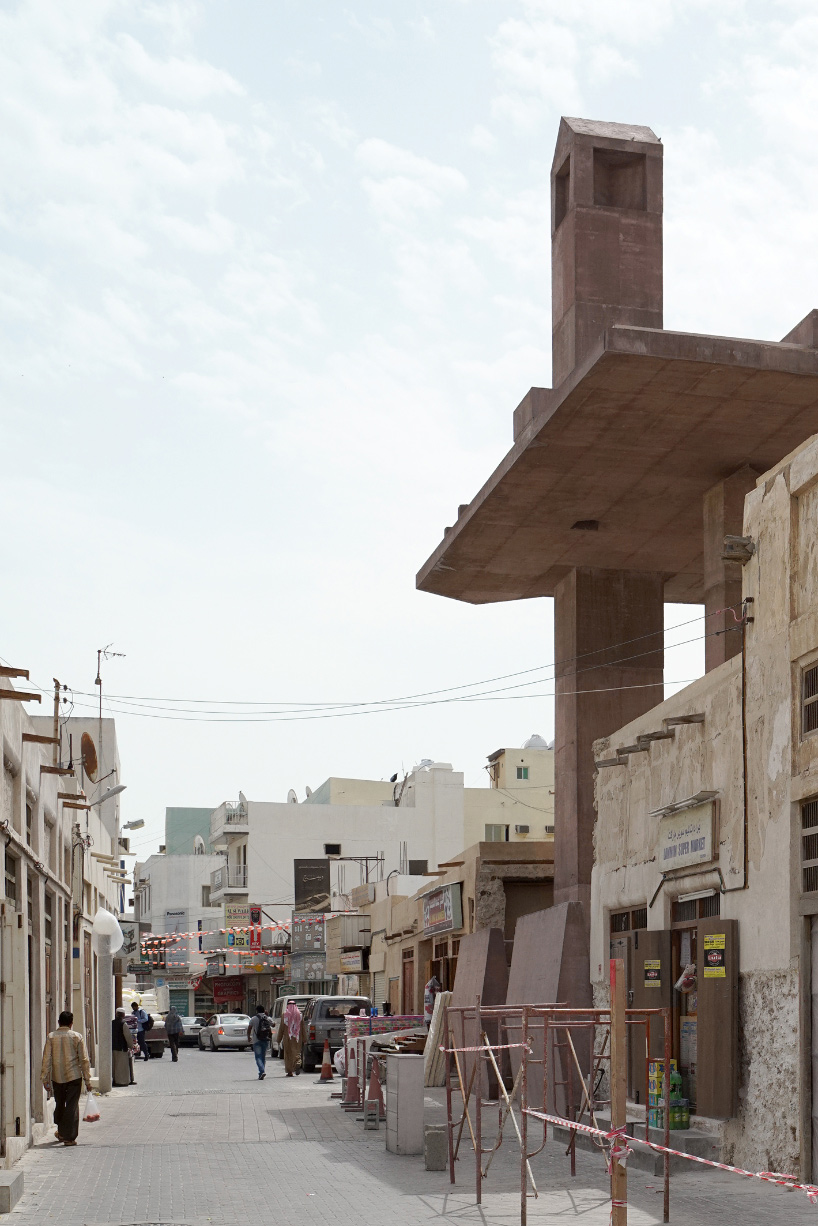 image © archive olgiati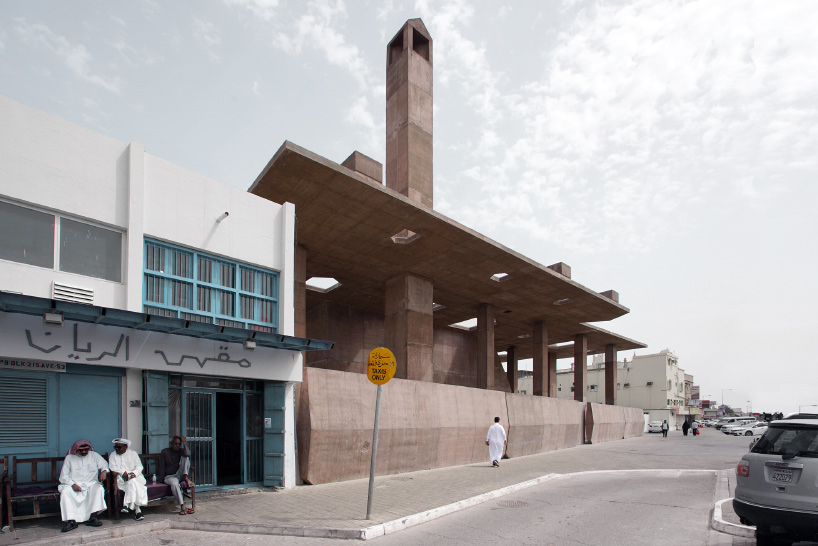 image © archive olgiati

floor plan
image © archive olgiati

roof plan
image © archive olgiati

section
image © archive olgiati

elevation
image © archive olgiati
project info:
name: pearling site, museum and entrance to the pearling path
object: UNESCO site museum and entrance
location: muharraq, bahrain
address: building 999, road 10, block 215, muharraq, bahrain
client: bahrain authority of culture & antiquities
architect: valerio olgiati
collaborators: sofia albrigo (project manager), anthony bonnici
local architect: emaar engineering
general contractor: almoayyed contracting group
materials: in-situ concrete, steel
begin of planning: august 2016
start of construction: may 2018
end of construction: february 2019
volume: 49,855 m3
area: 6,726 m2
philip stevens I designboom
apr 05, 2019
Source : designboom