at salone del mobile 2019, ross lovegrove debuts 'ergo', his first collection for natuzzi. the range naturally celebrates the italian furniture brand's 60th anniversary, sourcing inspiration from their roots in puglia. as such, the collection of a bed, chaise-longue, chandelier, valet stand, lamp, carpet and mirror showcases the next chapter for natuzzi with a focus on sustainability.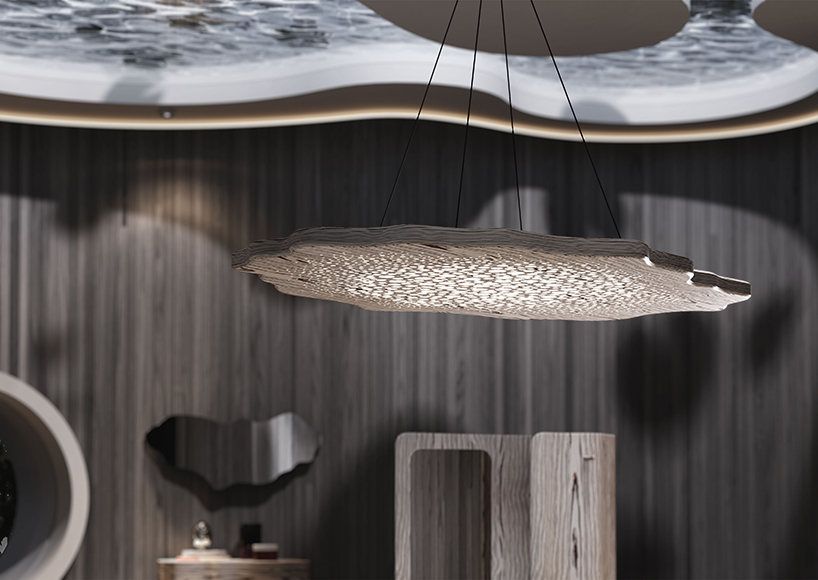 chandelier
'we want to celebrate these 60 years using our origins as a starting point to look into the future,' says pasquale junior natuzzi, creative director and stylist of natuzzi italia. 'natuzzi has a strong bond with its homeland and its extraordinary resources. this feeling inspires us and encourages us to look at nature with respect and devotion, translating this into organic design and ethical production. we look to puglia as the most authentic expression of style and thought, articulating the experiences of today and the rhythm and expectations of tomorrow.'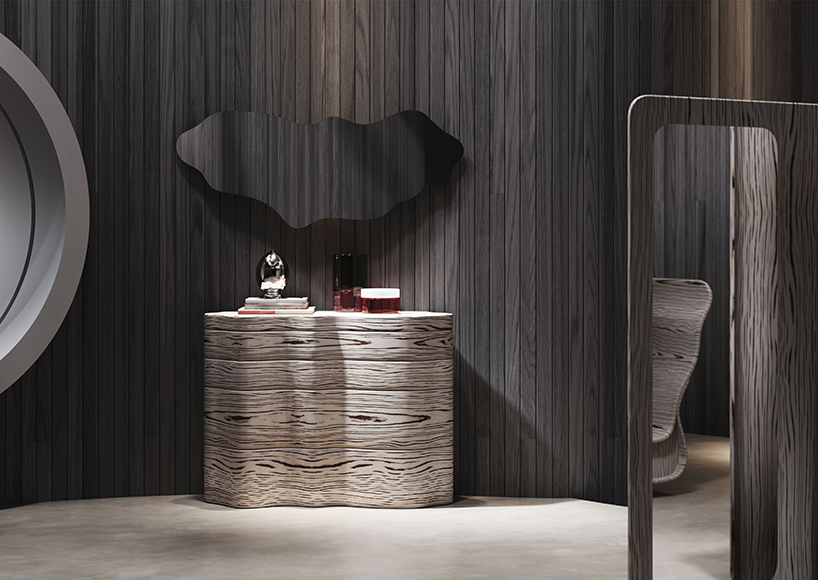 drawers and mirror
the natuzzi 'ergo' collection is crafted from responsibly-sourced and renewable materials. using wood from sustainably-managed forests through to solvent-free glues and recyclable metals like aluminum, each component of every furniture piece meets strict environmental, social and economic criteria. the result is a range that completely embodies love for nature.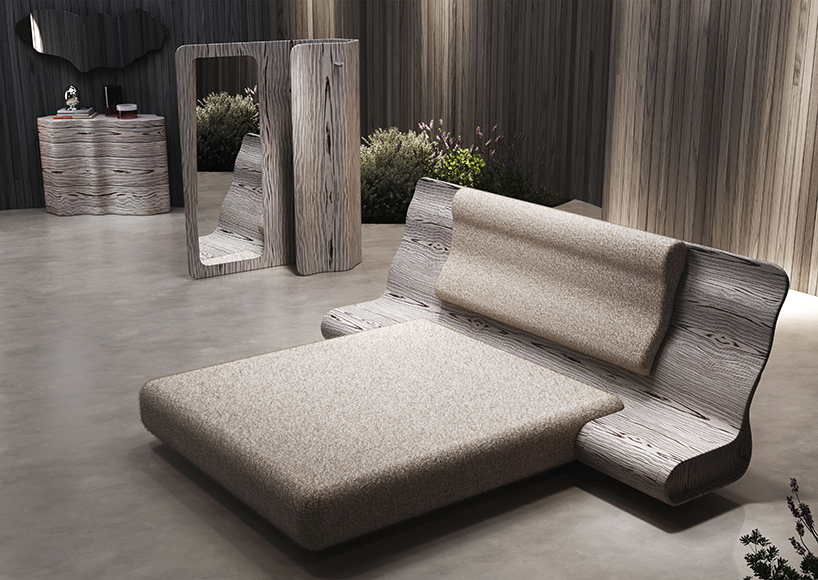 mirror, drawers, valet stand and bed (left to right)
ross lovegrove says 'we have tried to define a new and studied meaning of ecology and sustainability, through the intense research of the evolution of sustainable materials for the development of each micro-element of the collection. it is also important to communicate and assure people that natuzzi as a brand of global dimensions is experiencing an important evolutionary moment in a vision made of tangible and intangible values which speak to the contemporary world, enabling us to play our part in a significant cause for life of each one of us.'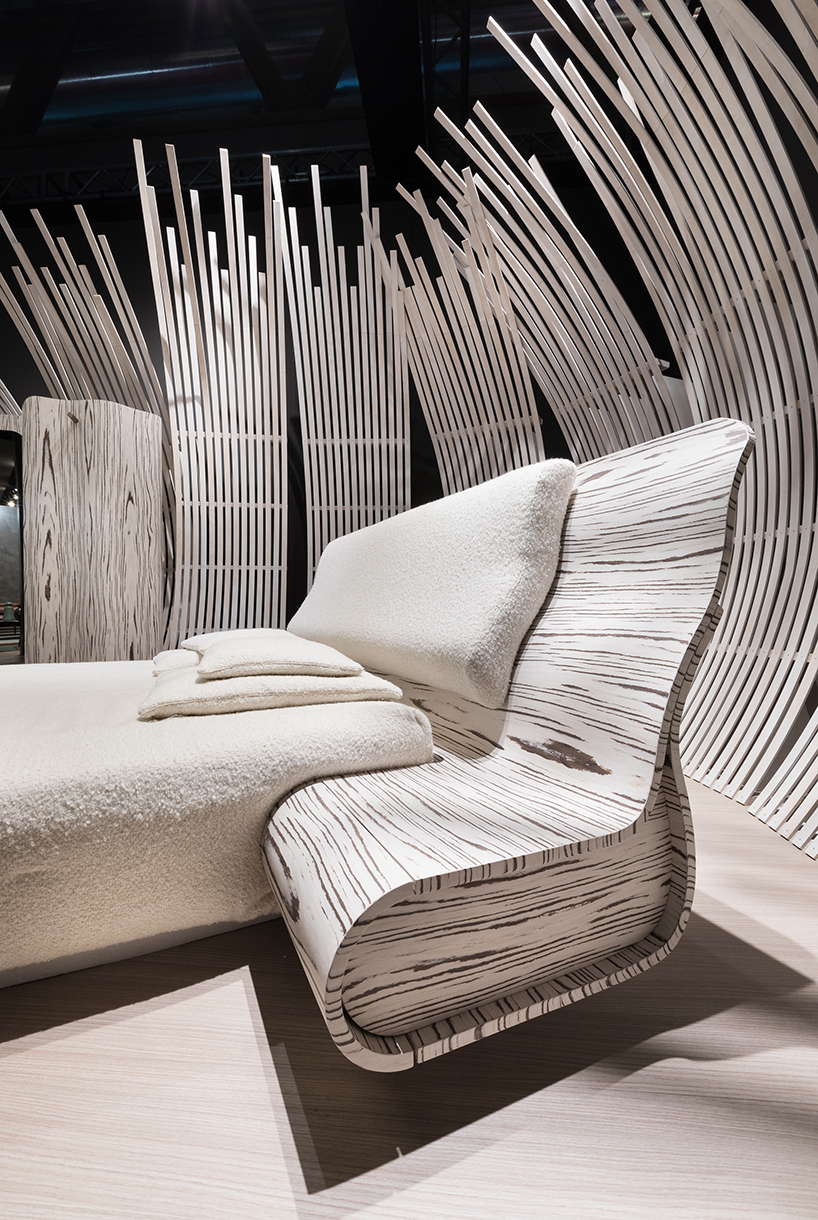 bed
this devotion to nature extends to influence the forms of the bedroom furniture as well. continuing ross lovegrove's renowned expression of organic design, shapes and surfaces of 'ergo' flow smoothly in unique curvatures and lines. the collection visually distinguishes a balanced relationship between materials and function as well as an awareness for the manufactured objects and their ability to respect the environment.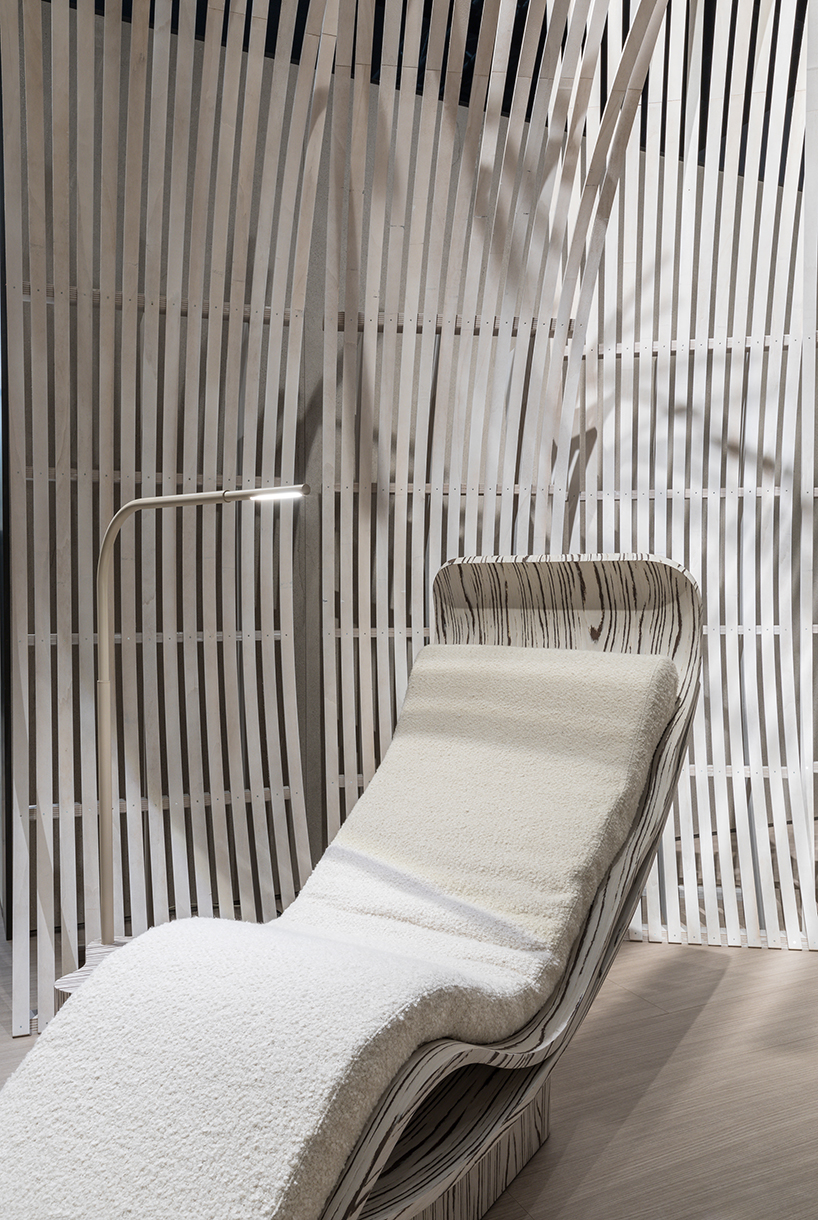 chaise-longue and light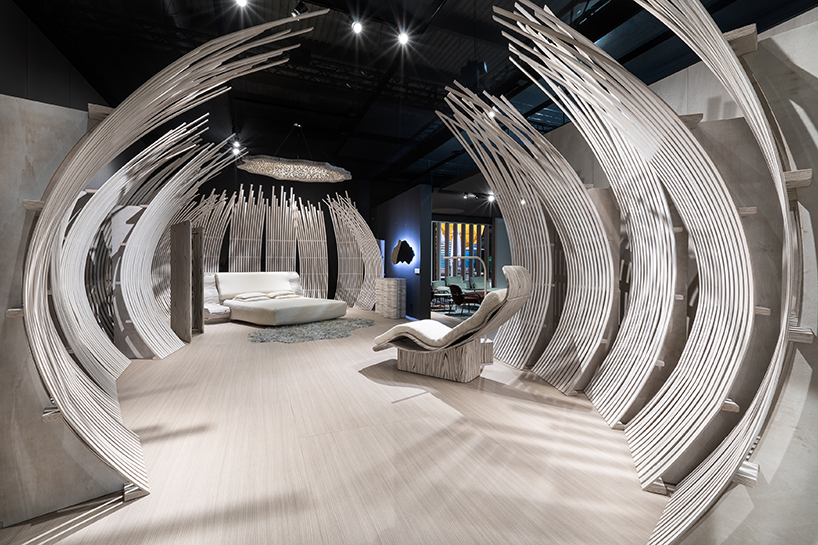 natuzzi 'ergo' collection on show at salone del mobile 2019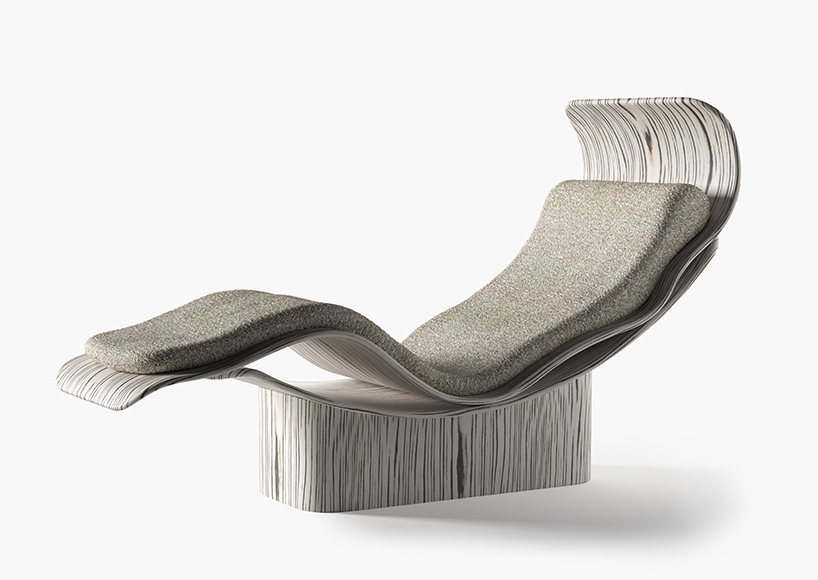 chaise-longue

chandelier

chaise-longue

bed

valet stand

drawers

lamp
product info:
name: ergo
collection: bed, chaise-longue, chandelier, valet stand, lamp, carpet and mirror
brand: natuzzi
designer: ross lovegrove
Source : designboom