four people suffering from obesity were each given an artist to interpret their stories. the grief of a father passing away, the shame of constant judgment — every story is riddled with hardships and each hardship is far heavier than the excess pounds they carry to cope with them. some of the men and women photographed here are broadcasting their journey out of these hardships on the second season of la clinica per rinascere – obesity center caserta, a TV series that lets us support them, as they change their lives and return to a normal weight. but 'beyond the body,' photographed here by winkler+noah isn't about changing obesity — it's about changing our perceptions of obesity, so more of us might reserve our judgments.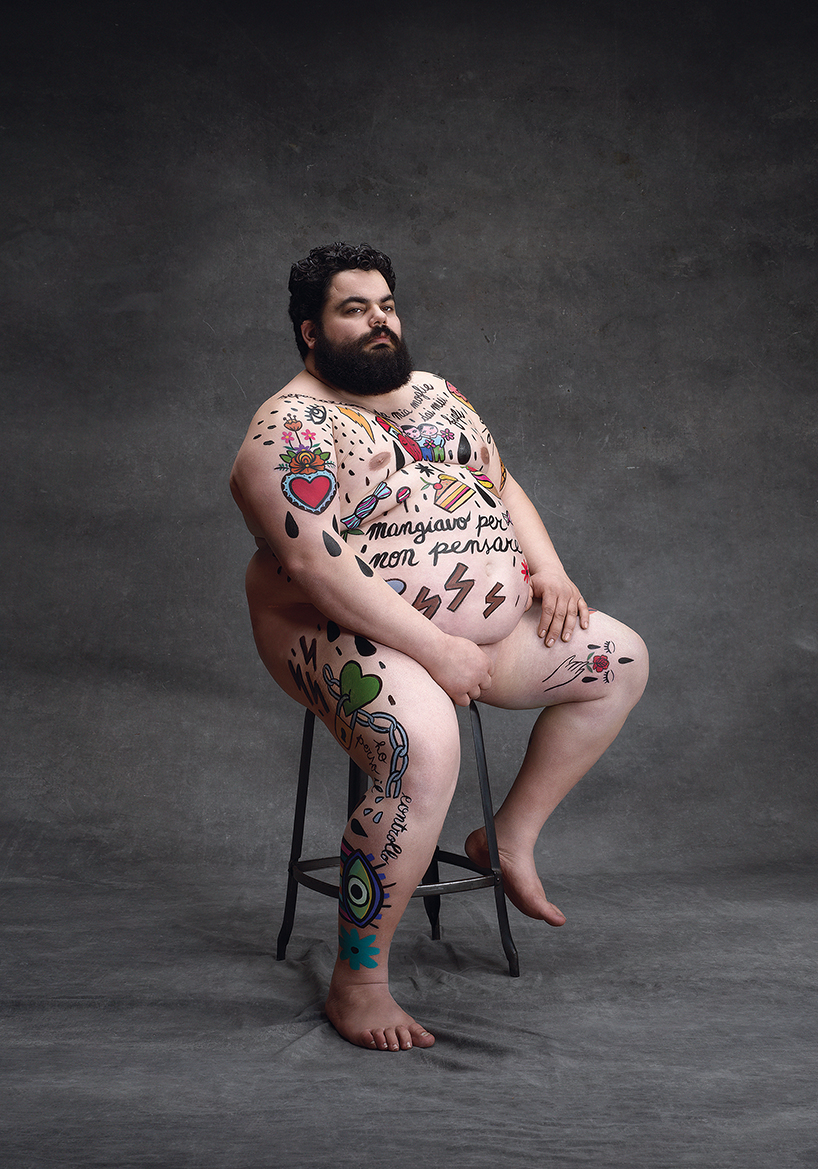 all images courtesy of winkler+noah
'an obese person is often seen – and judged – only for his appearance. but actually obesity is a disease that, in some cases, has important psychological implications due to negative life experiences,' says the creative agency behind the project, 'we are social.' despite that judgment, these four overweight individuals bravely stripped down their insecurities and justified themselves. 'I was eating to fill the emptiness,' says the skin of a woman, whose father is painted on her shoulder, reaching down and comforting her from heaven. 'I was eating not to think,' says the gut of another, sprinkled with suckers and cherries.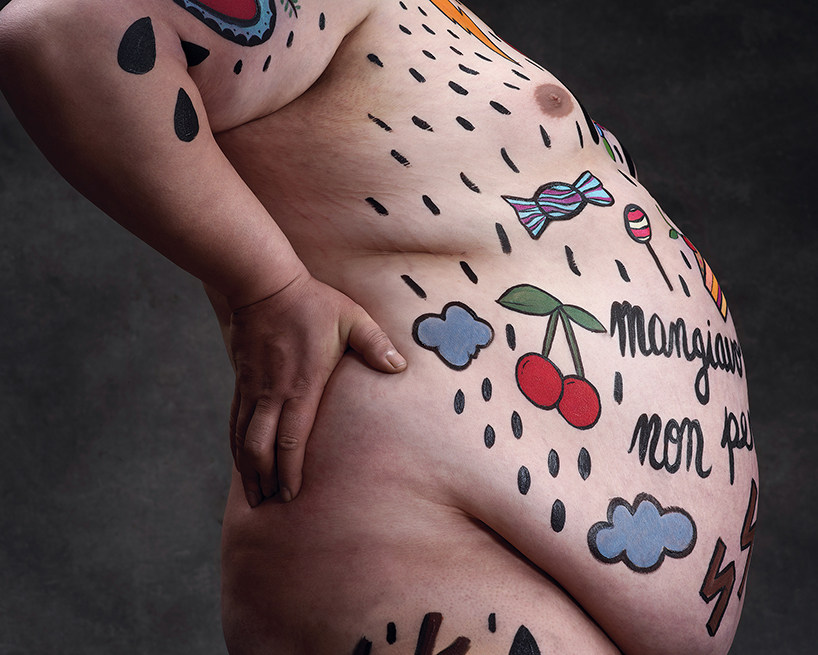 a street artist (millo), a calligrapher (nicolò visioli), a tattoo artist (amanda toy) and an illustrator (elisa macellari) each teamed with a vulnerable friend. then, each artist used their unique style to interpret the trauma, failures and victories of each individual suffering from obesity. sprinkled in bright colors and symbols, the nude models posed proudly and pensively, in hopes they might be judged by the strength of overcoming their hardships, rather than the way they look. the obesity awareness series, photographed by the winkler+noah duo, is composed in such a way, that the models' bodies cease to seem out of the ordinary. in fact, beneath their graphic stories, each of them appears small.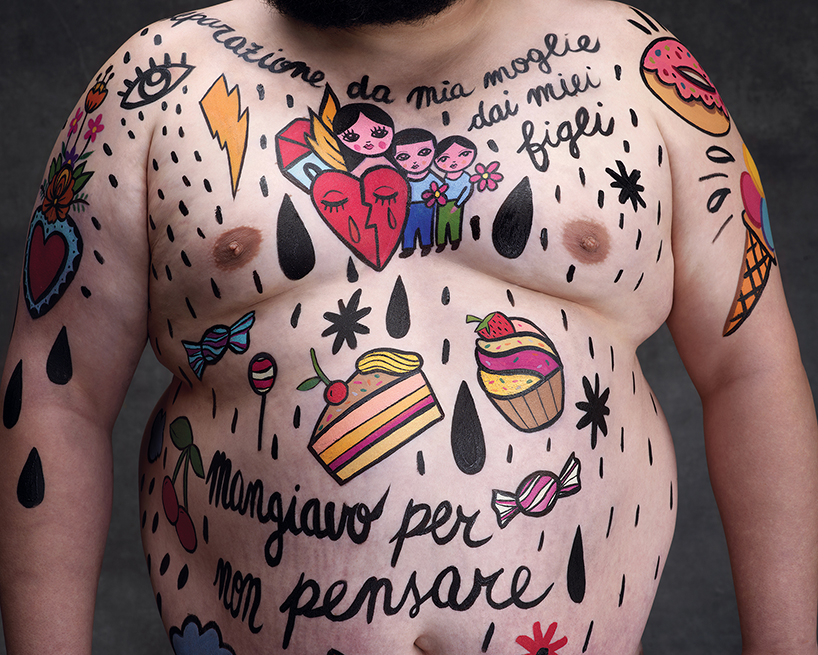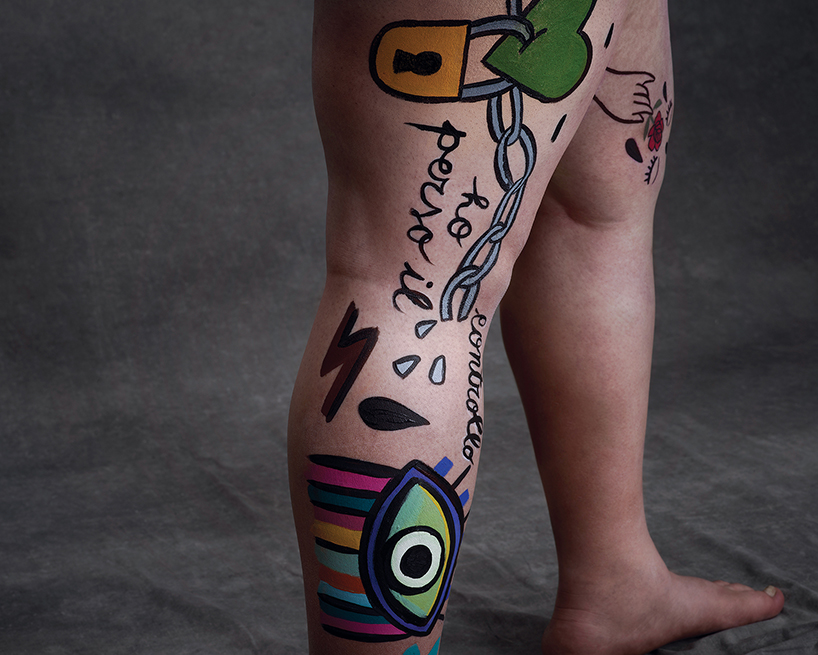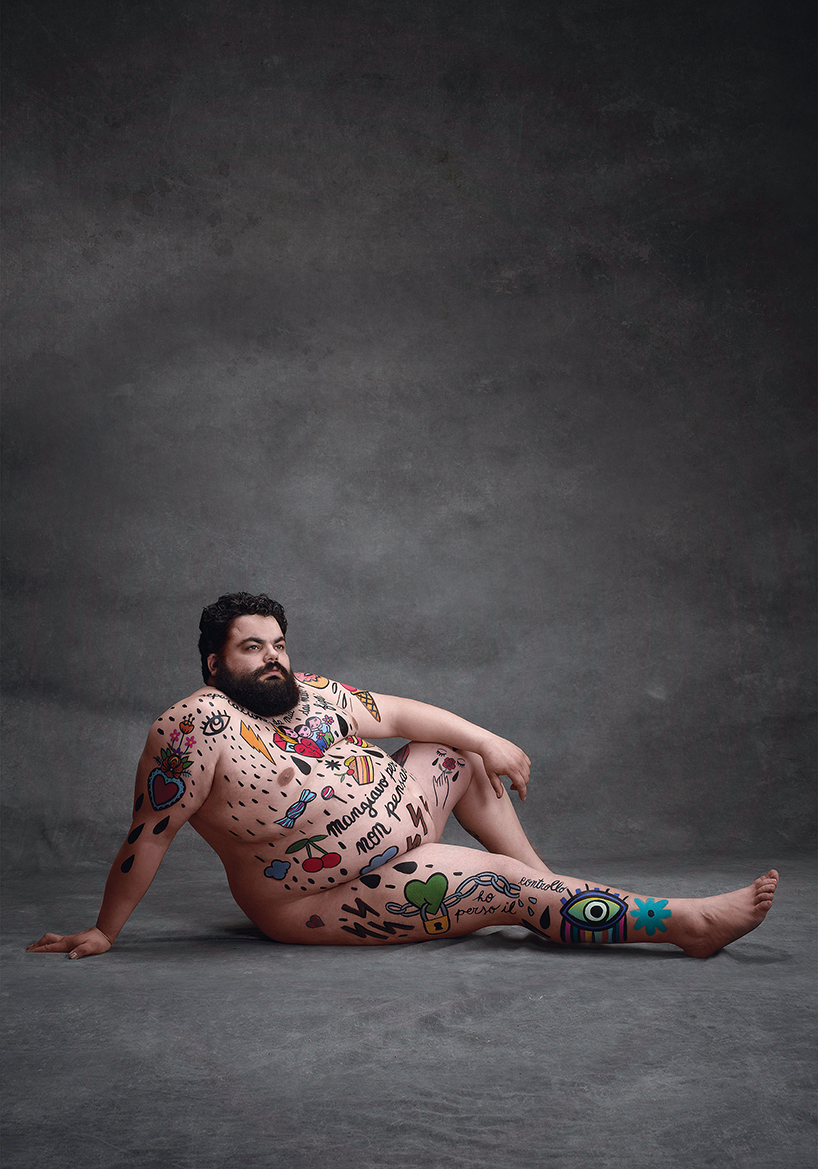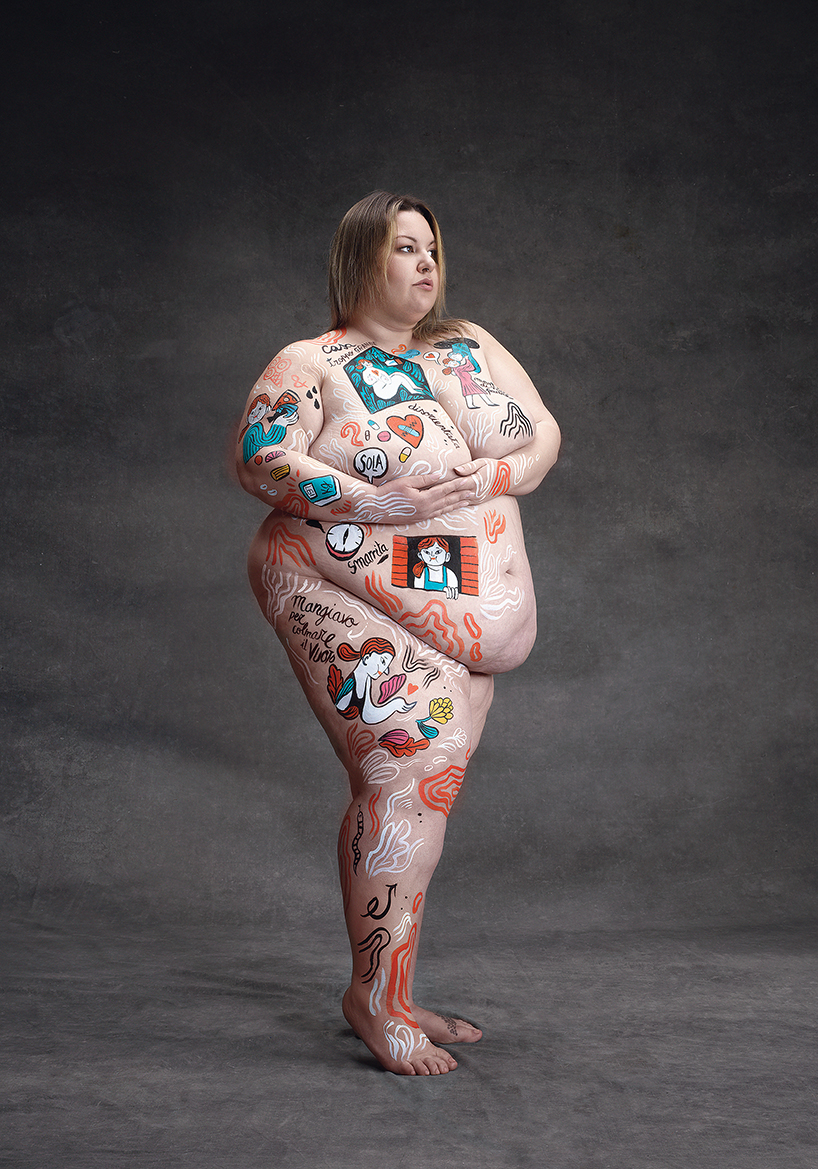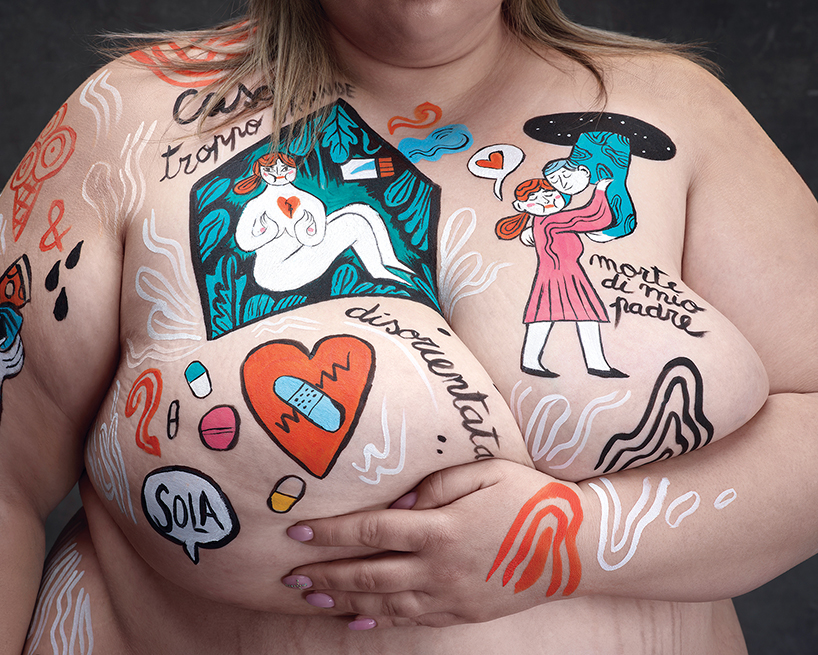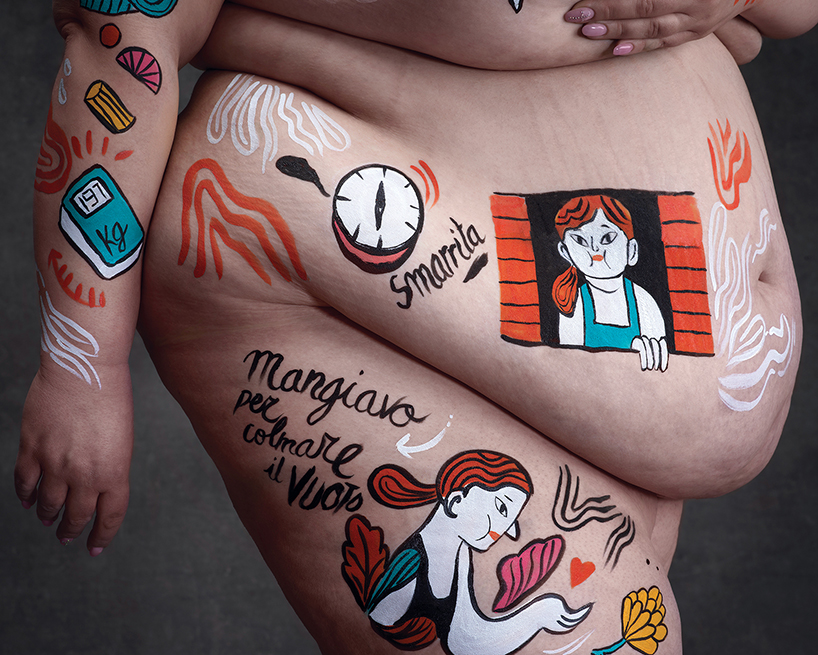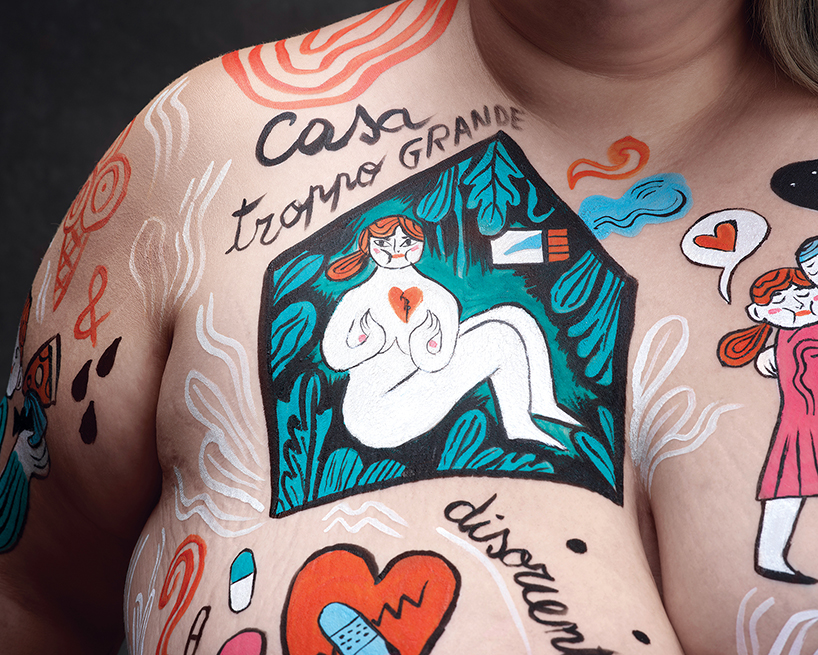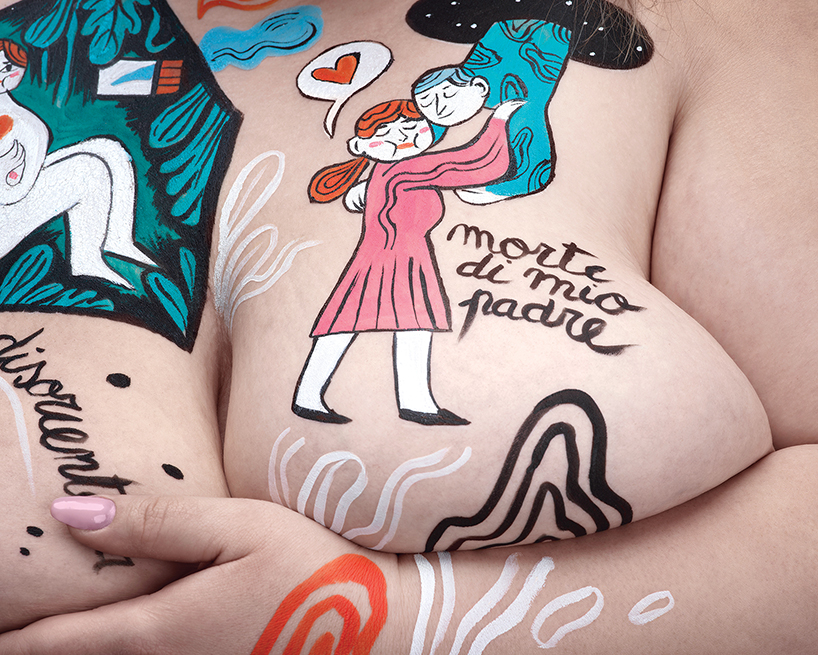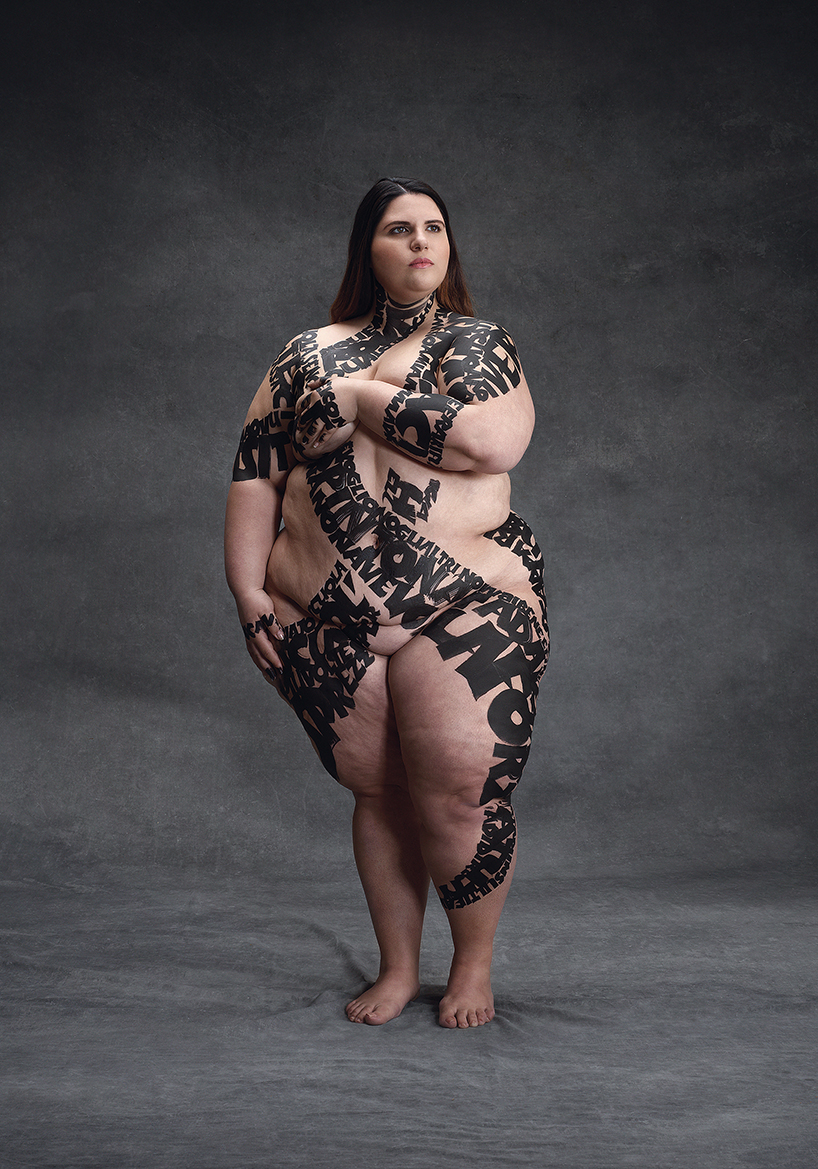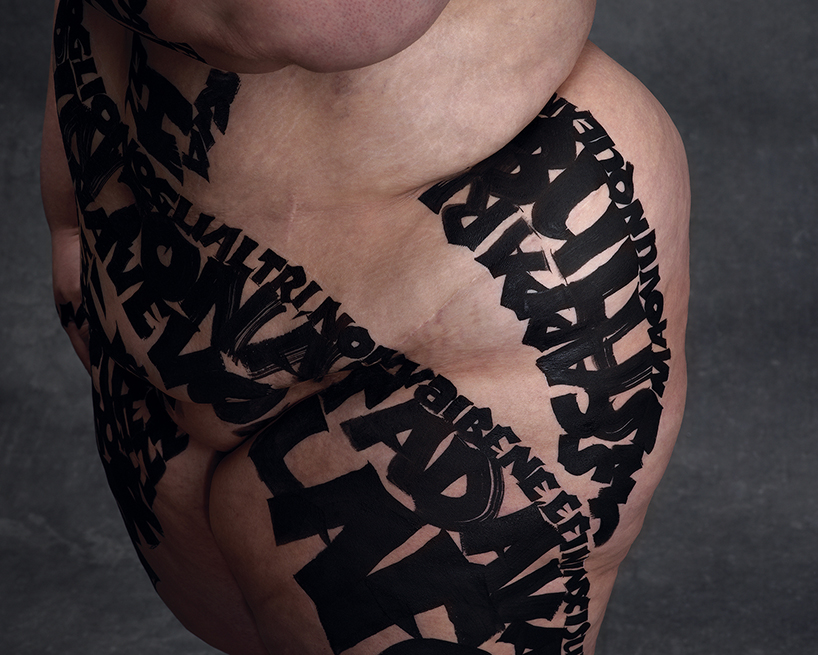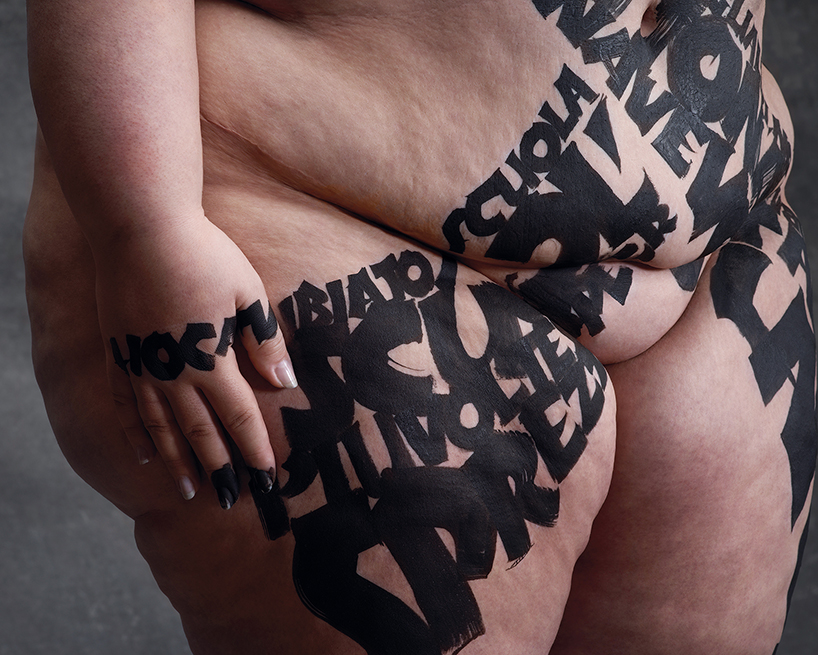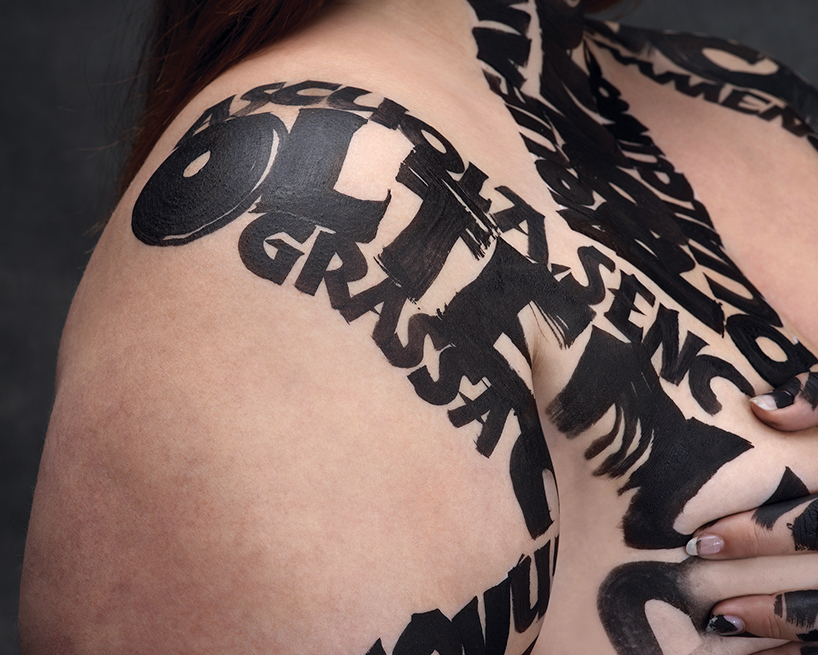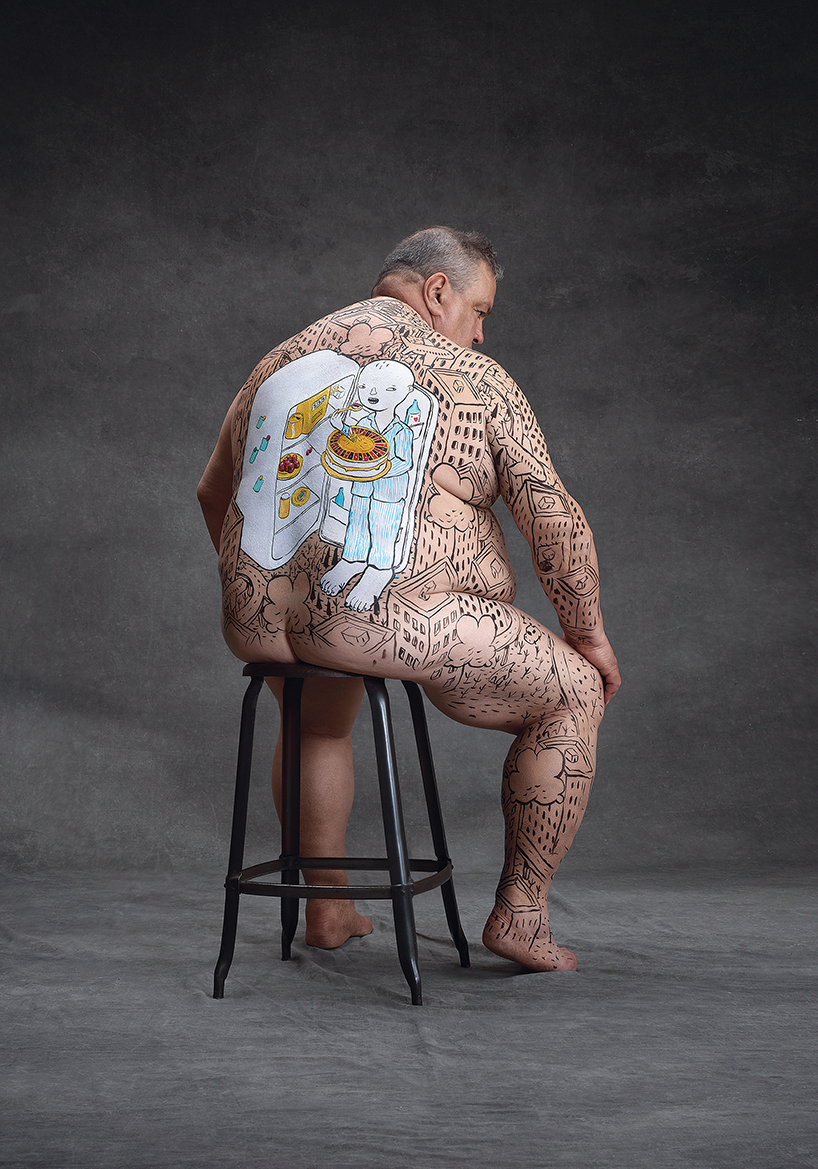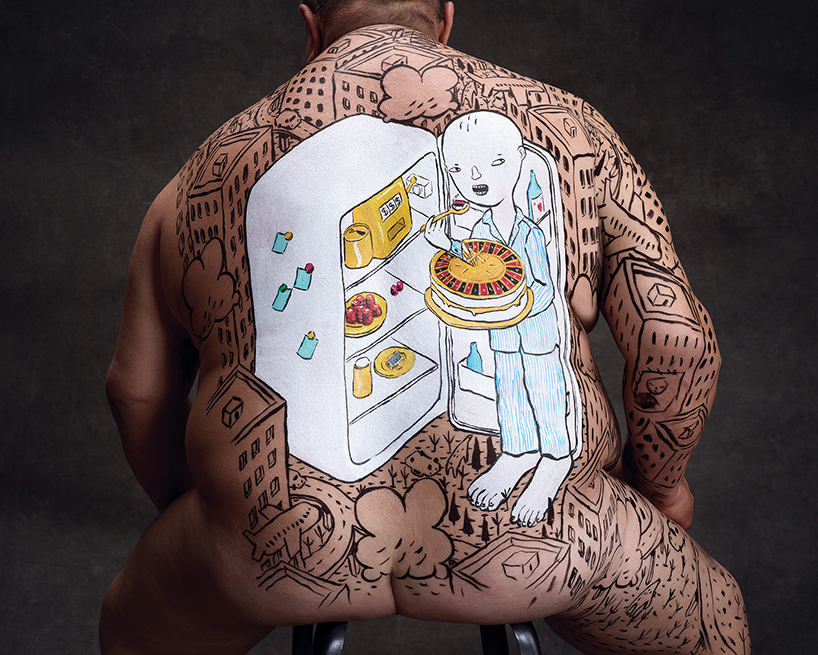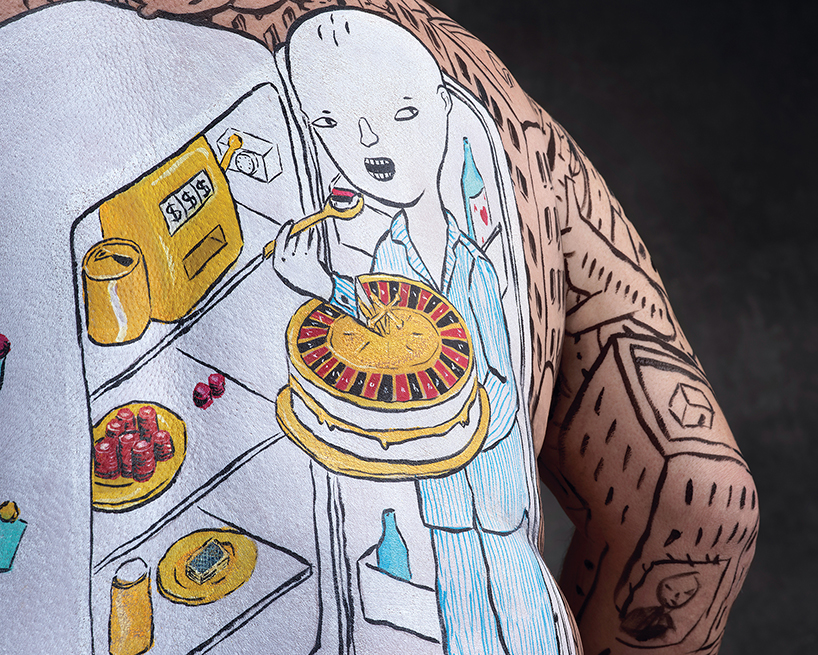 project info:
photographers: winkler+noah
client: discovery italia
agency: we are social
creative director: alessandro sciarpelletti, daniele piazza
copywriter: stefano cucinotta, francesca marra
art director: andrea fumagalli, marco bertoletti, francesco sollazzo
account director: paola tonetti
account manager: ilario ruffini
zach andrews I designboom
may 10, 2019
Source : designboom