when we encounter something beautiful, we usually experience one of two reactions — one response may be to learn more about the background of the work or artist, while the other may be an emotional excitement inspired by the content of the project. with this duality in mind, oki sato, chief designer and founder of nendo, collaborates with suntory museum of art to enjoy a collection of japanese art from two different perspectives; an informative way for the left side of the brain, and a more intuitive approach for the right side of the brain.
video courtesy of suntory museum of art
out of 3000 pieces from the permanent collection of the suntory museum of art, nendo has carefully selected 27 objects for the exhibition, information or inspiration?  japanese aesthetics to enjoy with left side and right side of the brain. the pieces are organized in the center of a custom-made display located between two routes, allowing each object to be viewed from both sides in two different ways. the first route focuses on the informative and contextual aspects of the artwork, using text and graphic data to inform visitors about the ideas behind the creative process and the artists' intentions. the second route proposes a more minimal approach, in which visitors are invited to personally reflect on the object. in a darker dramatic setting, each object is presented in a way that captures its uniqueness — a setting for visitors to intuitively relate to the work without the use of words.
video courtesy of suntory museum of art
the concept behind the layout separates the exhibition experience into two elements. visitors can decide on their own journey, starting from either from the 'information' or the 'inspiration' route –or can enjoy only one of them should they choose. the recognition of a 'grey zone' lying between the two paths may be a paradoxical, hidden moral behind the exhibition. the various ways to walk through the exhibition aims to increase and encourage communication between visitors throughout the space.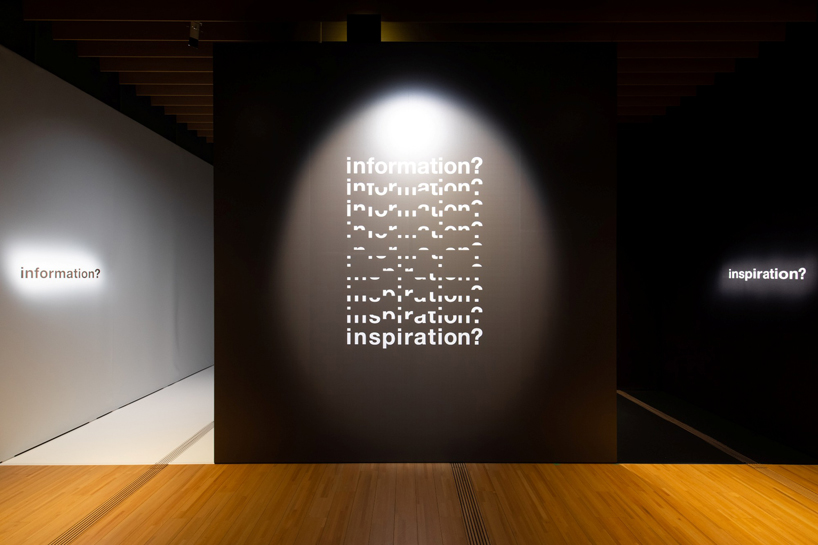 view into the exhibition
image courtesy of suntory museum of art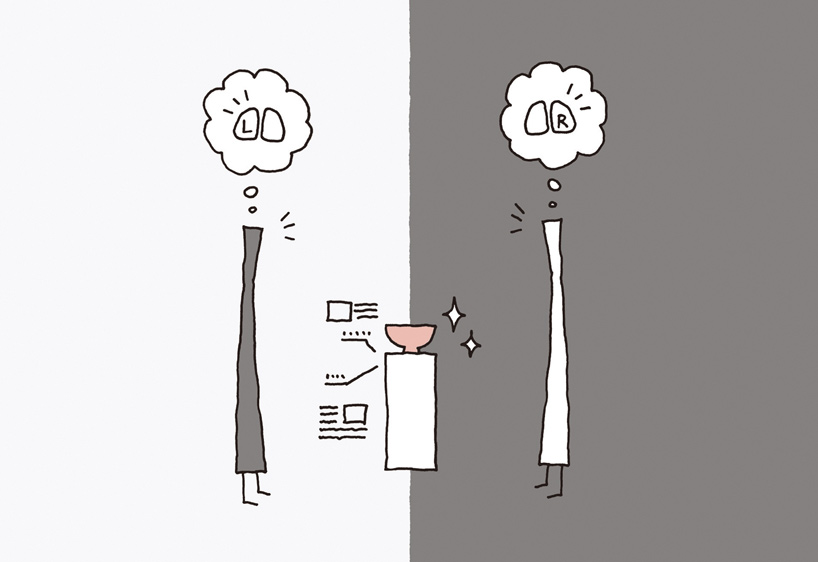 image courtesy of suntory museum of art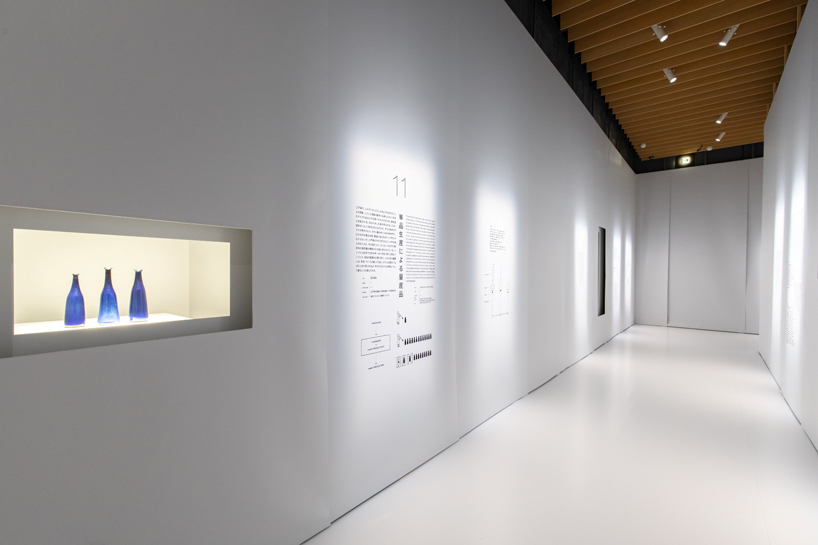 view into the exhibition
image courtesy of suntory museum of art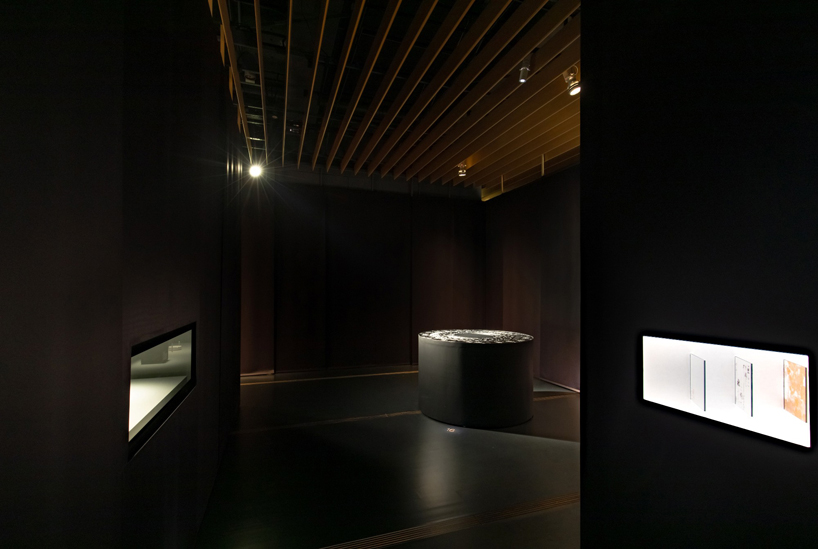 view into the exhibition
image courtesy of suntory museum of art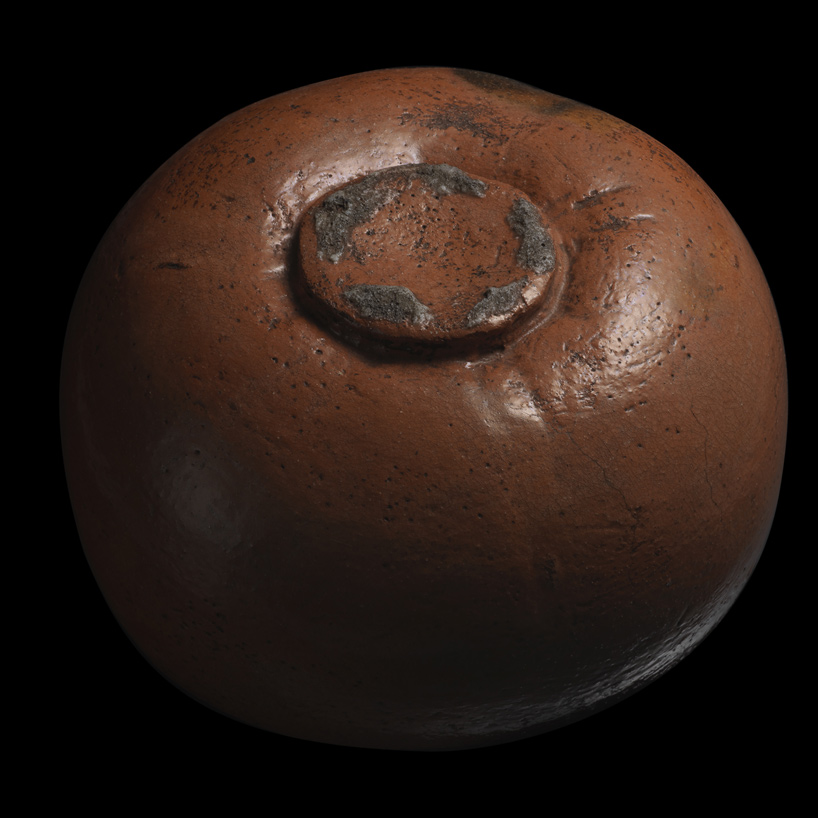 red raku tea bowl, named jukushi
hon'ami kōetsu, early edo period, first half of 17th century,
suntory museum of art, photo: iwasaki hiroshi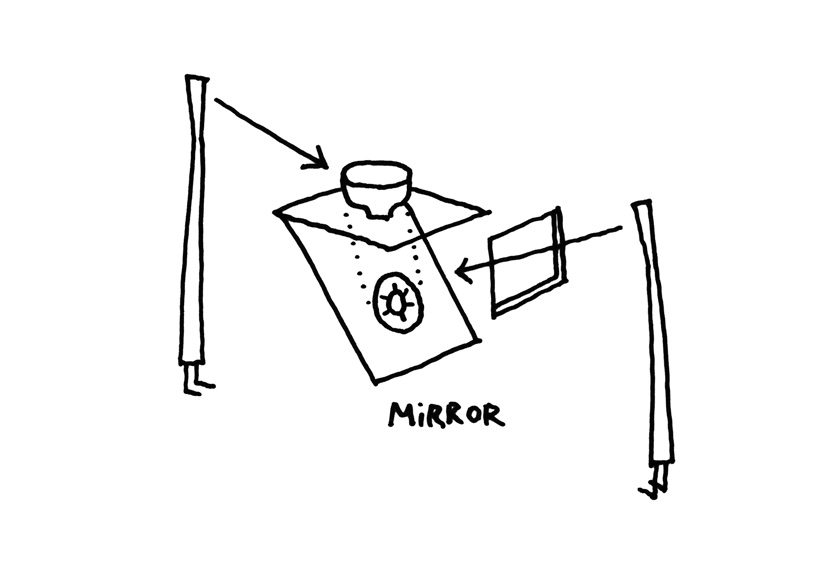 image courtesy of suntory museum of art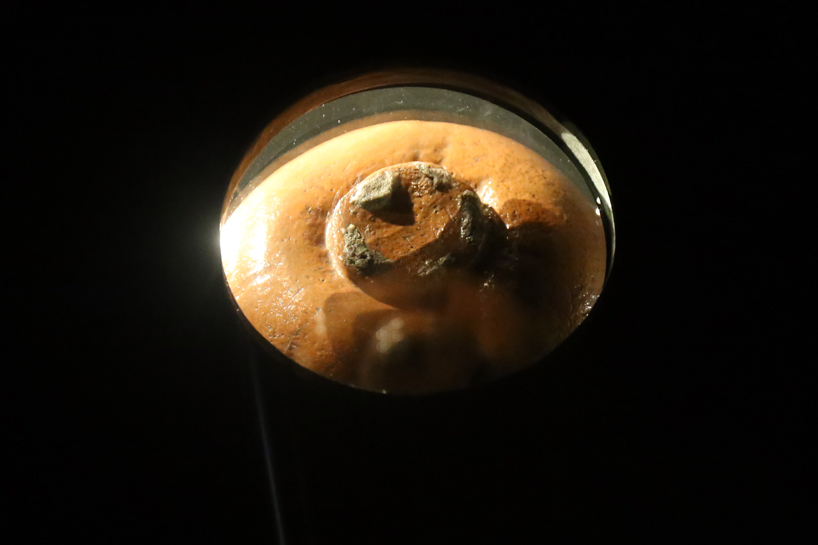 image © designboom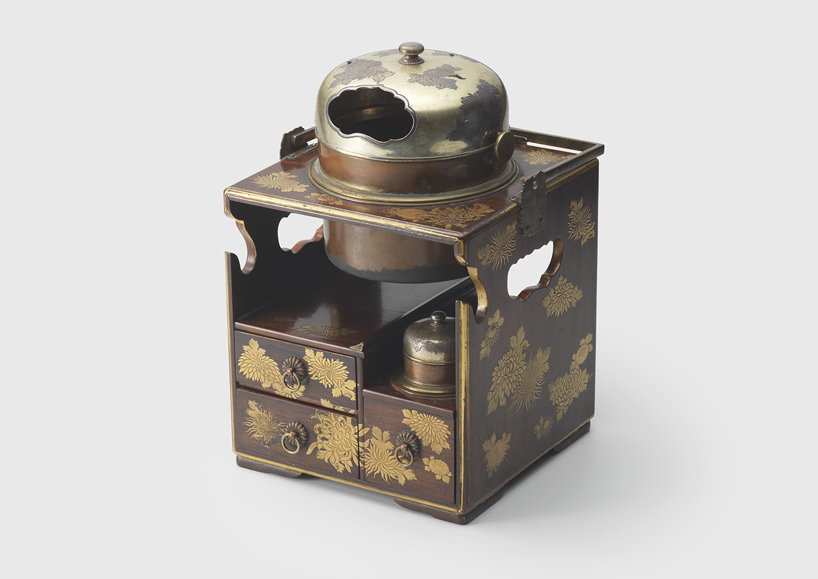 tobacco tray with design of chrysanthemums
late edo period, 19th century, suntory museum of art,
photo: iwasaki hiroshi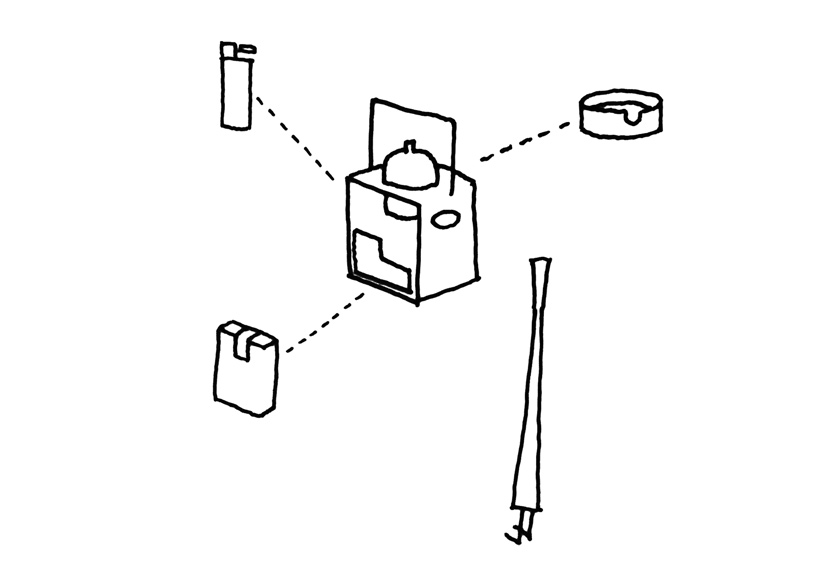 image courtesy of suntory museum of art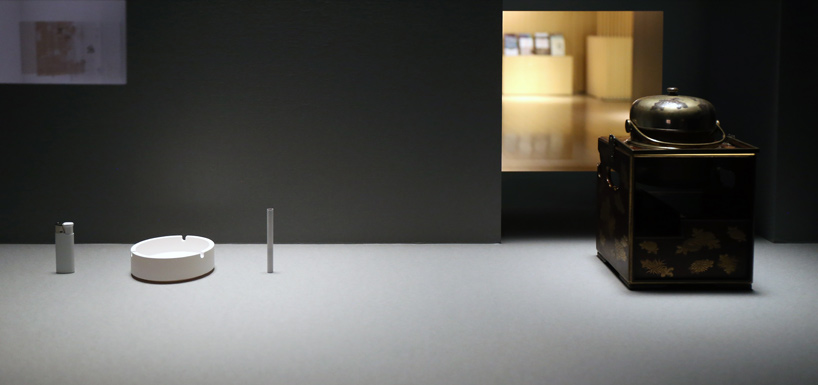 image © designboom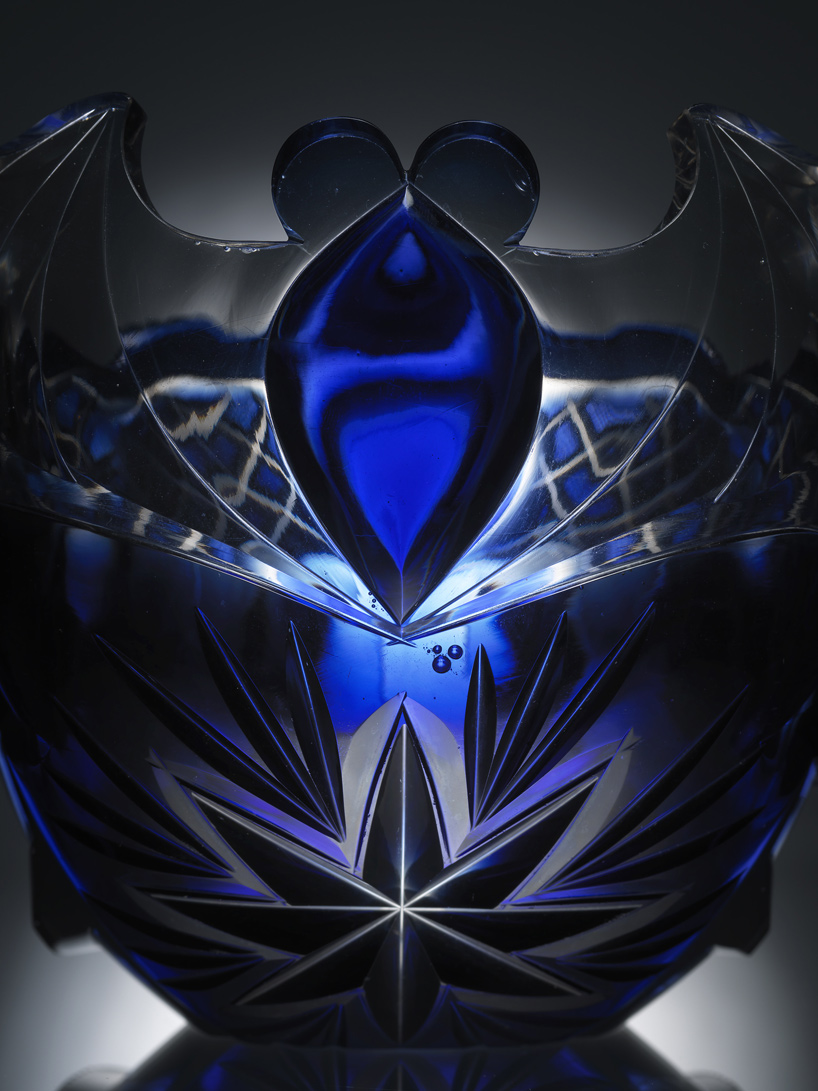 satsuma cut-glass boat-shaped bowl with indigo-blue overlay
late edo period, mid 19th century, suntory museum of art,
photo: iwasaki hiroshi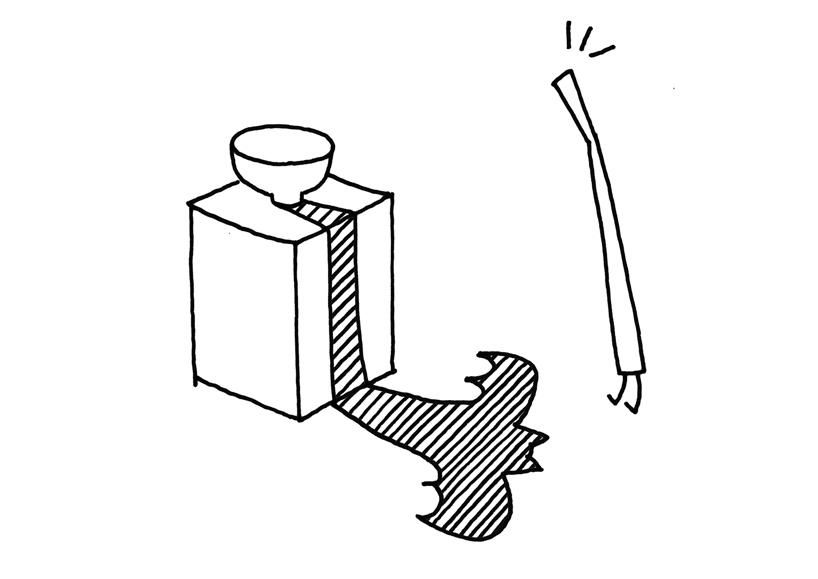 image courtesy of suntory museum of art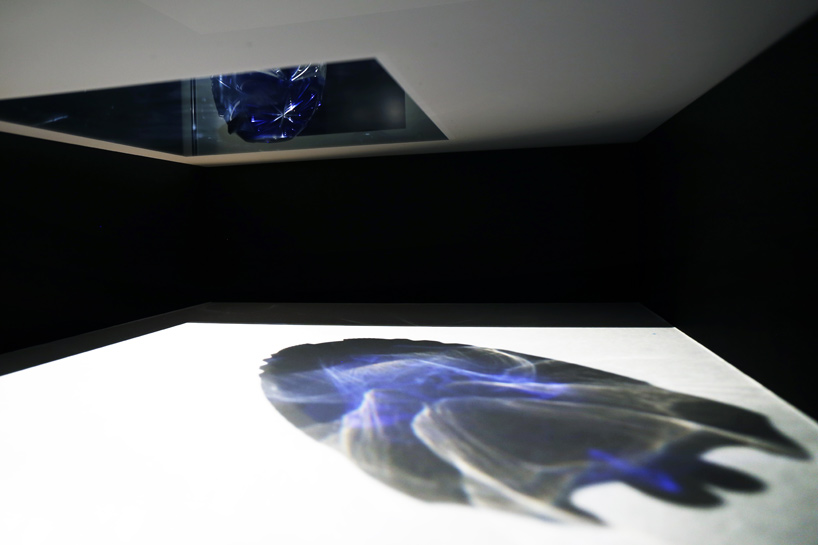 image © designboom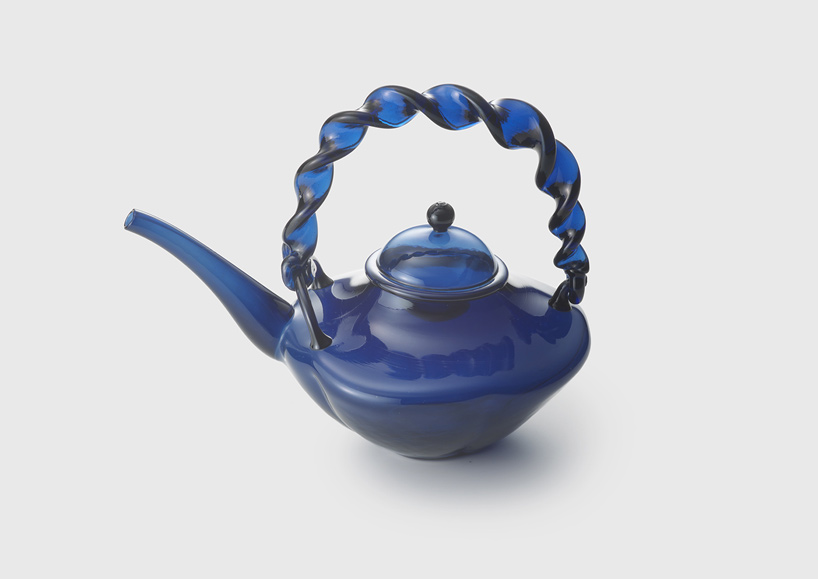 indigo-blue saké ewer
mid edo period, 18th century, suntory museum of art,
photo: iwasaki hiroshi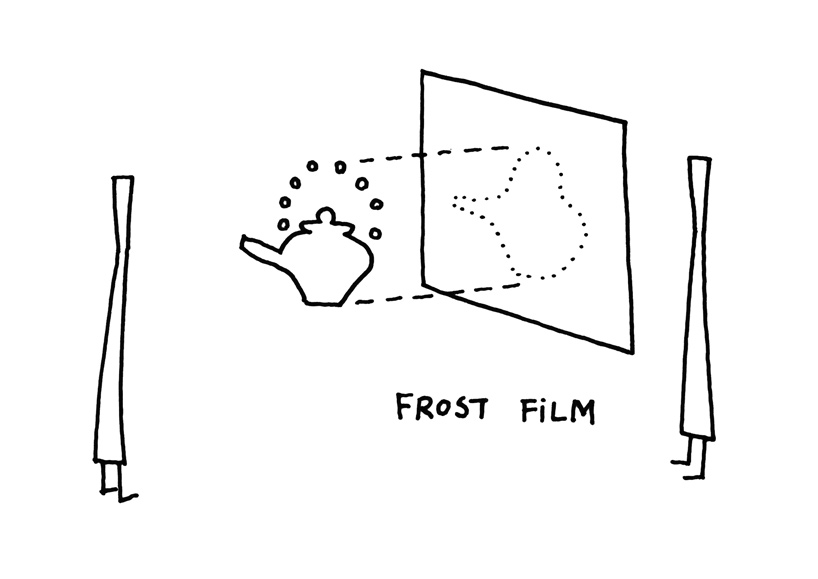 image courtesy of suntory museum of art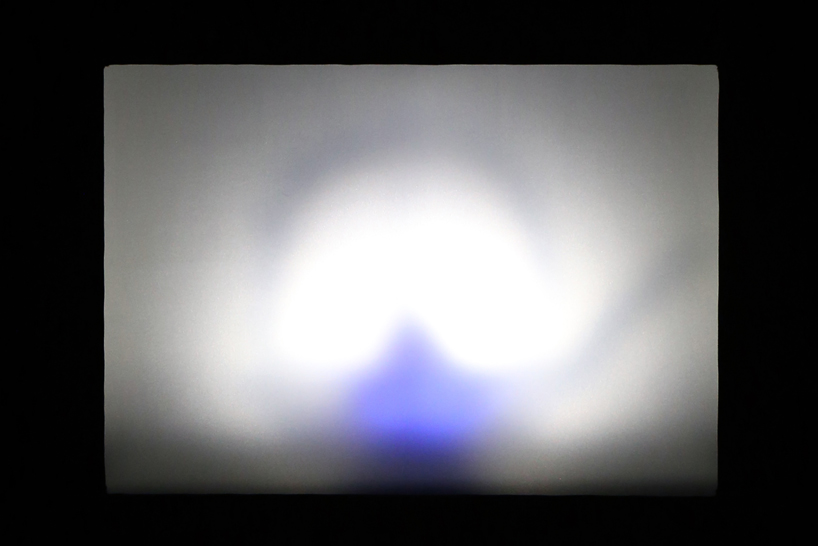 image © designboom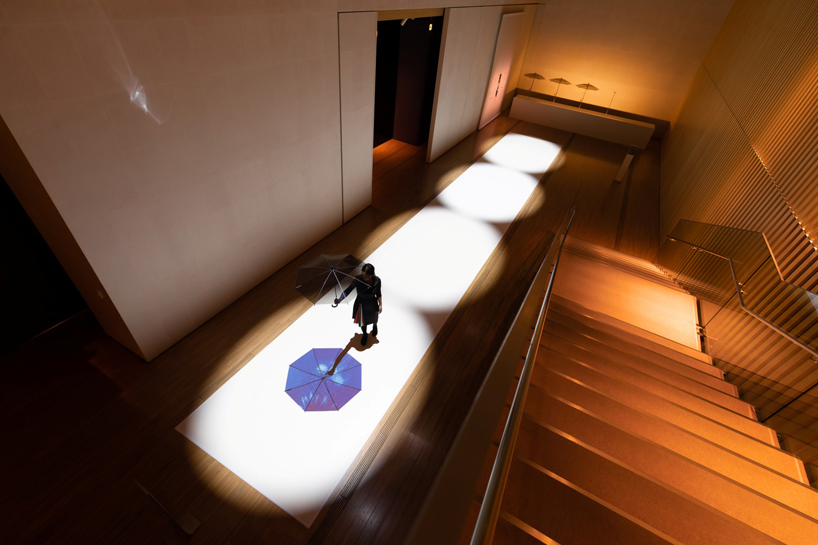 uncovered skies, by nendo
image courtesy of suntory museum of art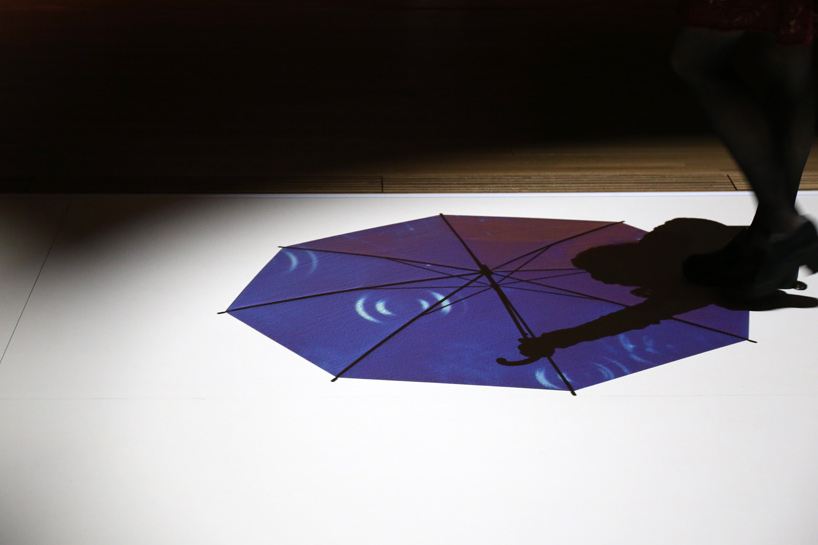 image © designboom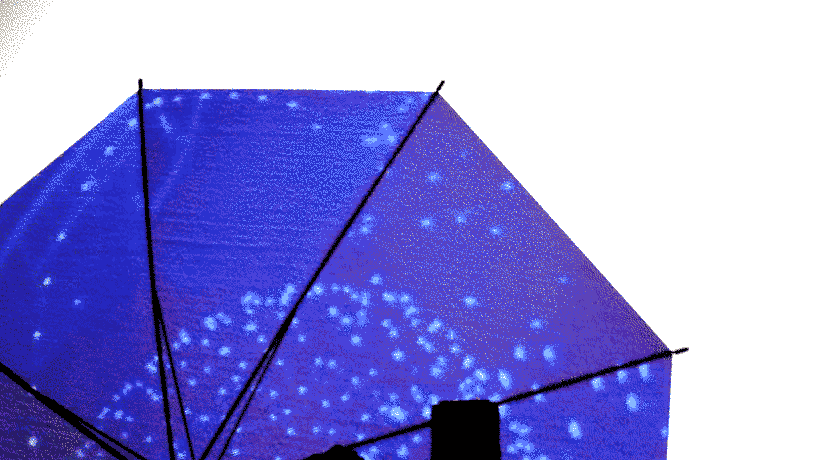 image © designboom

melon-shaped incense burner with arrow feather pattern, 16th century
image courtesy of suntory museum of art

crane-shaped incense container in overglaze enamels by nonomura ninsei, kyoto, 17th century (upper left)
spherical incense burner with chinese lion knob in overglaze enamels , kyoto, 17th century (upper right)
overglaze enameled incense burner in the shape of a rooster, arita kiln, hizen / kakiemon. latter half of the 17th-18th century (lower left)
overglaze enameled clove burner in the shape of a house. kyoto / ko-kiyomizu, 18th century(lower right)
image © designboom

red lacquered sake bottle, 15th century (upper left)
indigo blue sake bottoles, 16th century (upper right)
satsuma cut-glass dishes with red overlay, satsuma domain, mid 19th century(lower left)
poem from the shin kokinshu (new poems ancient and modern) on underpainting of ivy, calligraphy by hon'ami koetsu, underpainting by tawaraya sotatsu, kyoto, 1606 (lower right)
image © designboom

image © designboom

image © designboom

image © designboom

image © designboom

image © designboom

satsuma cut-glass boat-shaped bowl with indigo-blue overlaylate edo period, mid 19th century(upper left)
tea bowl with pine tree design in underglaze iron and underglaze blue by ogata kenzan, kyoto, 18century(upper right)
tiered food box with imperial ox cart and cherry blossom design in maki-e, 19th century(lower left)
covered box with silver grass design in underglaze blue, white slip and gold by ogata kenzan, kyoto, 18th century(lower right)
image © designboom

image © designboom

image © designboom

image © designboom
project info: 
period: april 27 – june 2, 2019
organized by: suntory museum of art; nendo inc.
sponsored by: mitsui fudosan co.,ltd; mitsui sumitomo insurance co.,ltd; suntory holdings limited
collaborator: id inc.
with the cooperation of: aircord; daiko electric; lighting sou; maeda giken; kojutenkundo
supported by: j-wave
shuhei senda I designboom
may 18, 2019
Source : designboom