kengo kito is a japanese artist who uses everyday materials to fabricate colorful compositions that almost overpower the senses. one of his most recognized works sees distorted hula-hoops used to create mesmeric monochrome or multicolored arrangements. the neon brightness of the compositions make the hoops appear like the light trails that can be captured through long exposure photography. comprising 1,300 hula-hoops, the large-scale installation at hara museum ARC fills the vast gallery space with color and liveliness.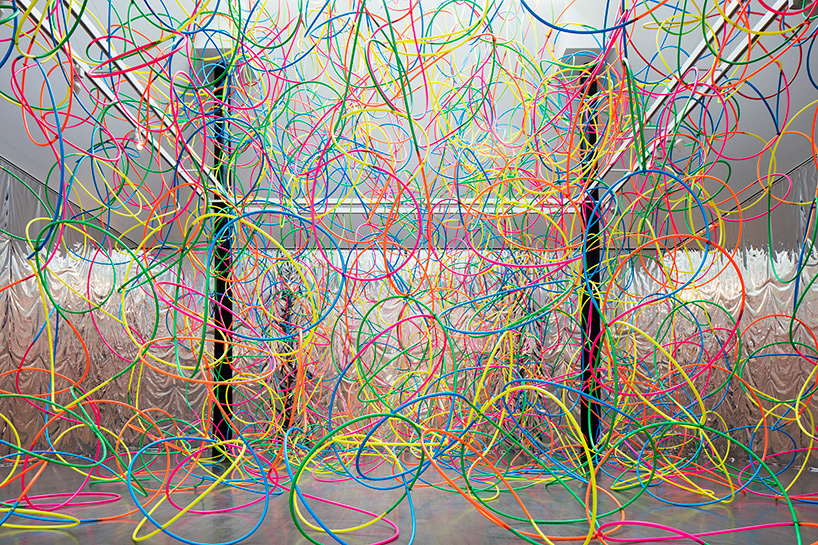 untitled (hula-hoop), 2005-2019 / pictured at 'multiple star I' at hara museum ARC, 2017
photo by shinya kigure
other works by kengo kito include 'active galaxy', where the artist places postcard-sized sheets of polycarbonate in carousel stands to create a rotating prismatic display. meanwhile, at the annual roppongi art night in 2018, kito presented three works that transformed the national art center in tokyo. accentuating the institution's glass façade, 'hanging colors' is described as a 'textile waterfall' that allowed illumination to pass through during the day, before emitting light at night.

untitled (hula-hoop), 2005-2019: detail view
as part of the same event, kito designed 'broken flowers' — an installation where mirrors, with images of flowers are projected onto them, wrap around the main entrance. according to the artist, these floral visuals also serve as metaphors of hollow dreams and illusion. finally, 'treasure boat' again uses colored sheets of polycarbonate to create a vessel-like object moored at the museum's entrance. see each of these projects by kengo kito in the images below.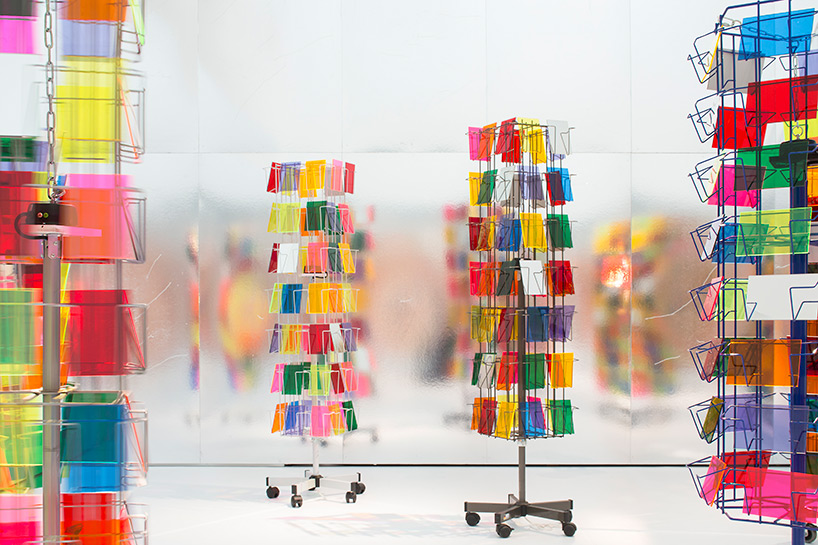 active galaxy, 2015 / pictured at the museum of modern art, gunma, 2015
photo by shinya kigure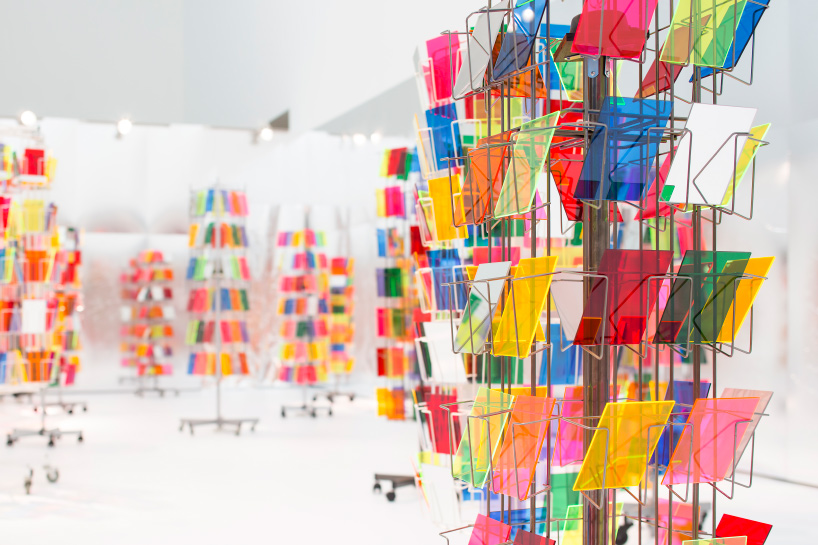 active galaxy, 2015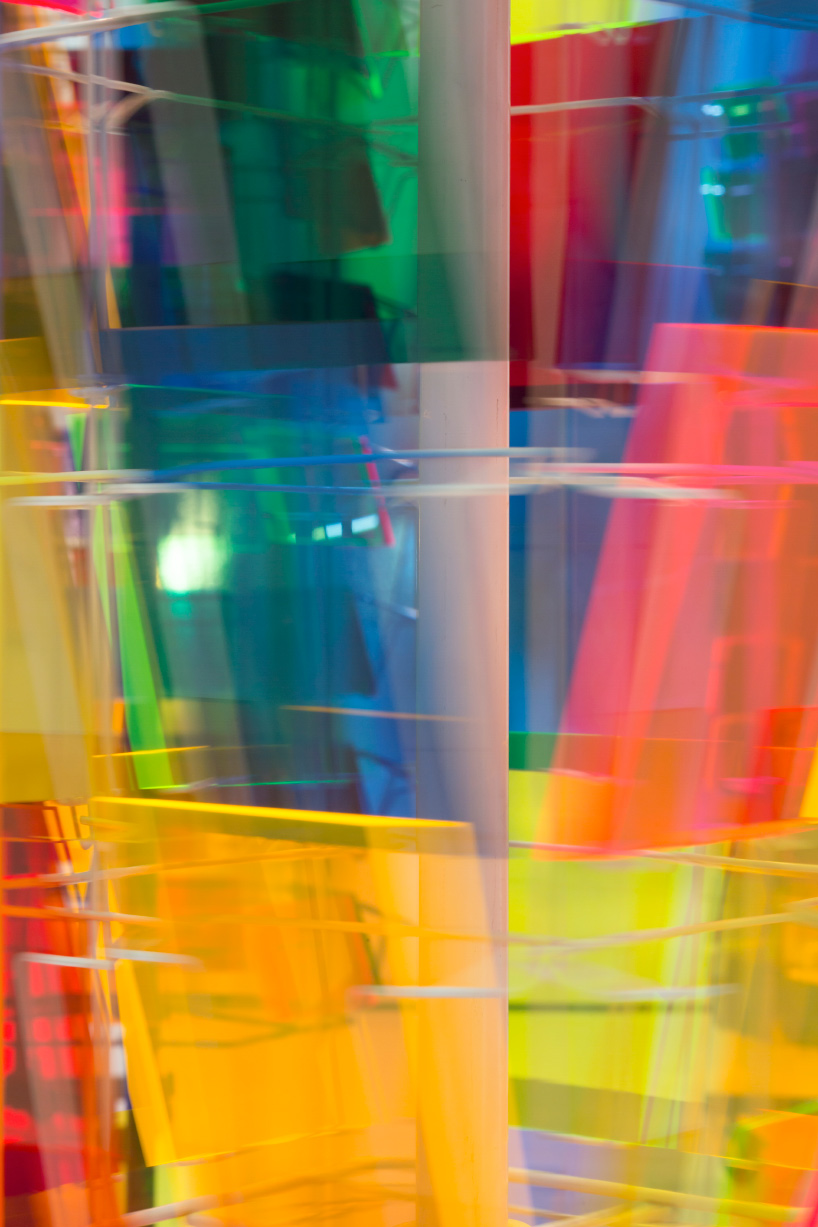 active galaxy, 2015: detail view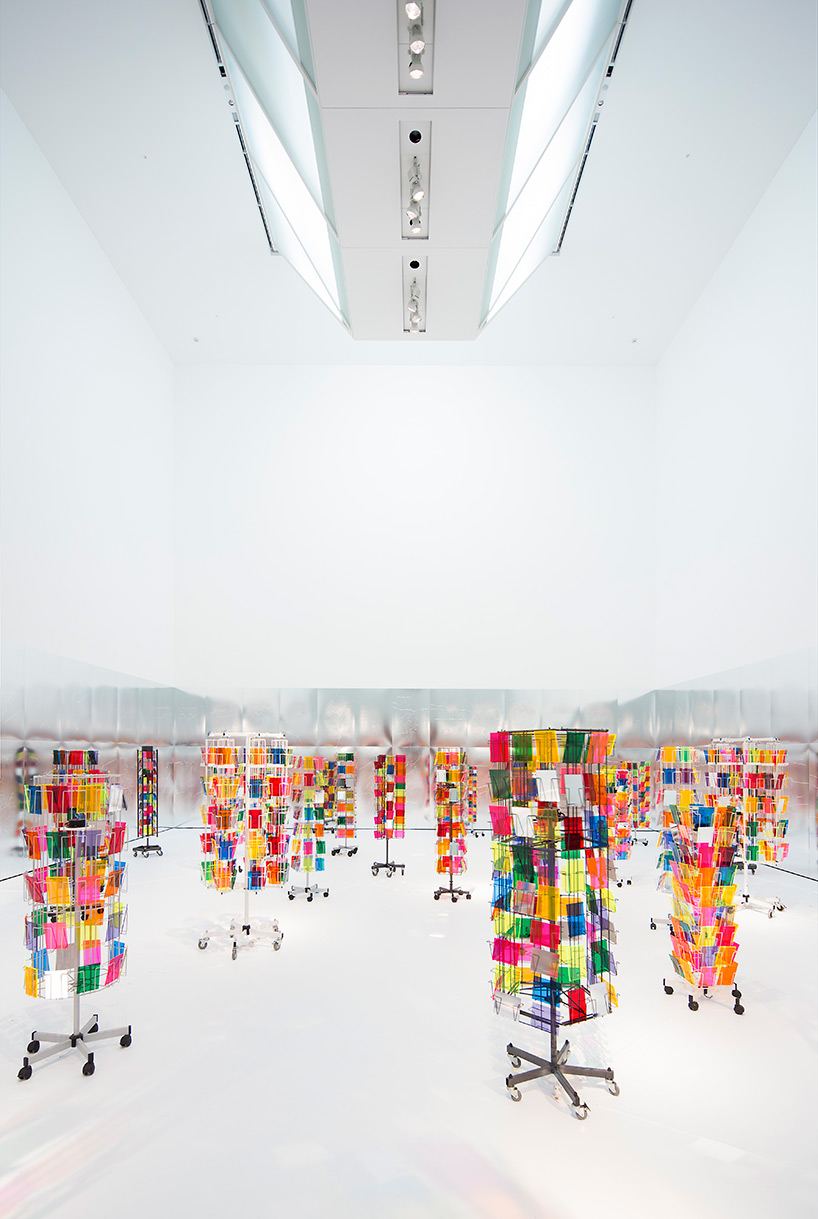 active galaxy, 2015 / pictured at 'active galaxy' at the museum of modern art, gunma, 2015
photo by shinya kigure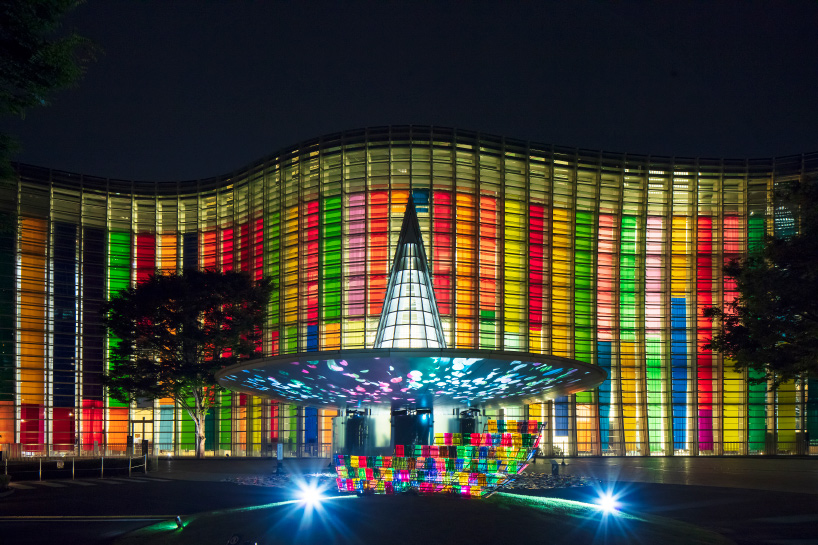 roppongi art night 2018, the national art center, tokyo
hanging colors 2018, broken flowers 2018, treasure boat 2018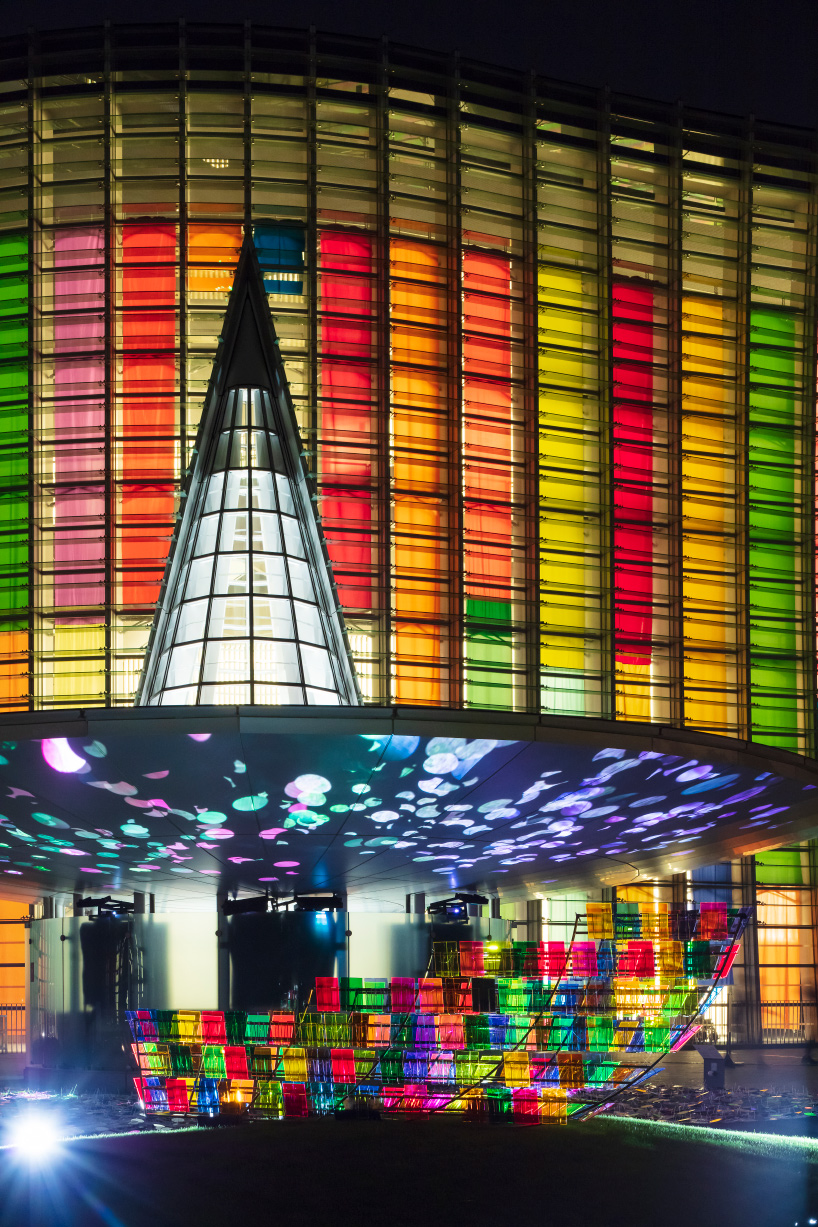 roppongi art night 2018, the national art center, tokyo
hanging colors 2018, broken flowers 2018, treasure boat 2018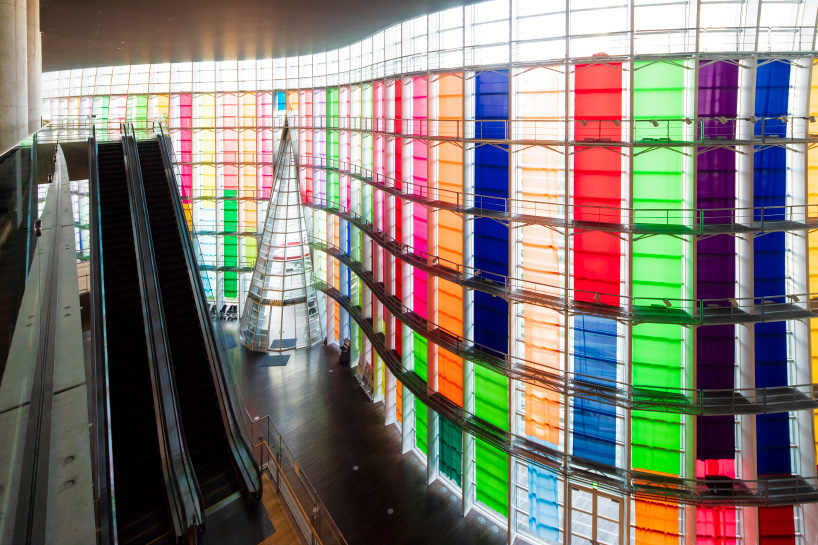 roppongi art night 2018, the national art center, tokyo
hanging colors, 2018
nina azzarello I designboom
may 18, 2019
Source : designboom