the experimentation of infrared light together with the exploration of nature has culminated collections of stunning, unworldly, dream-like photography series from turin-based paolo pettigiani – just take a look at his pink and blue shots of new york's central park as an example. following the contrasts of the concrete city of dubai, the photographer transforms the tropics of the maldives with red hues contrasting with the islands' famed white sand and clear blue oceans.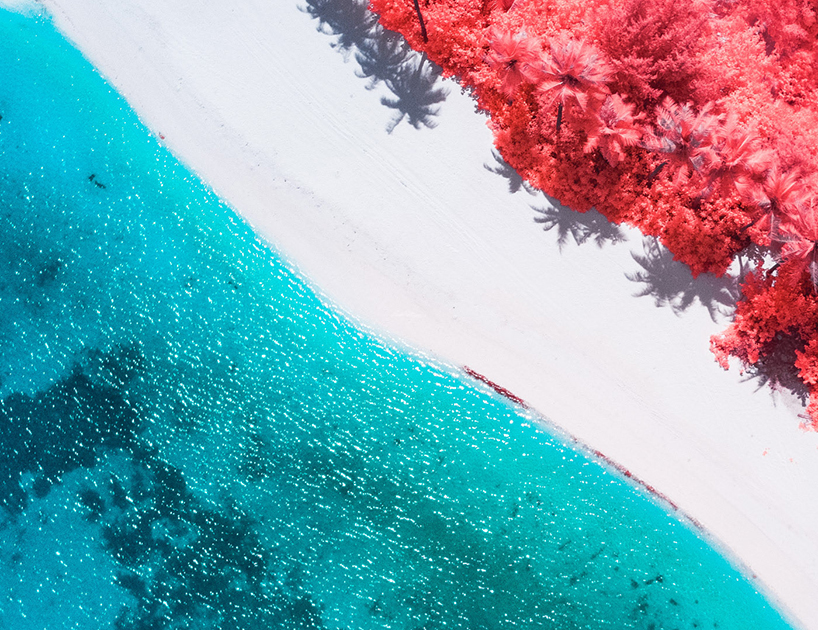 all images © 2018 paolo pettigiani
titled 'infraland', paolo pettigiani's new series continues with his theme of opening his camera's sensor to be more sensitive to ultraviolet, visible and infrared light. at the same time, however, the images are captured from aerial views, bringing a new perspective to his work. the technique then captures the island landscapes with spectacular reactions to elements with chlorophyll, such as grass, leaves and trees.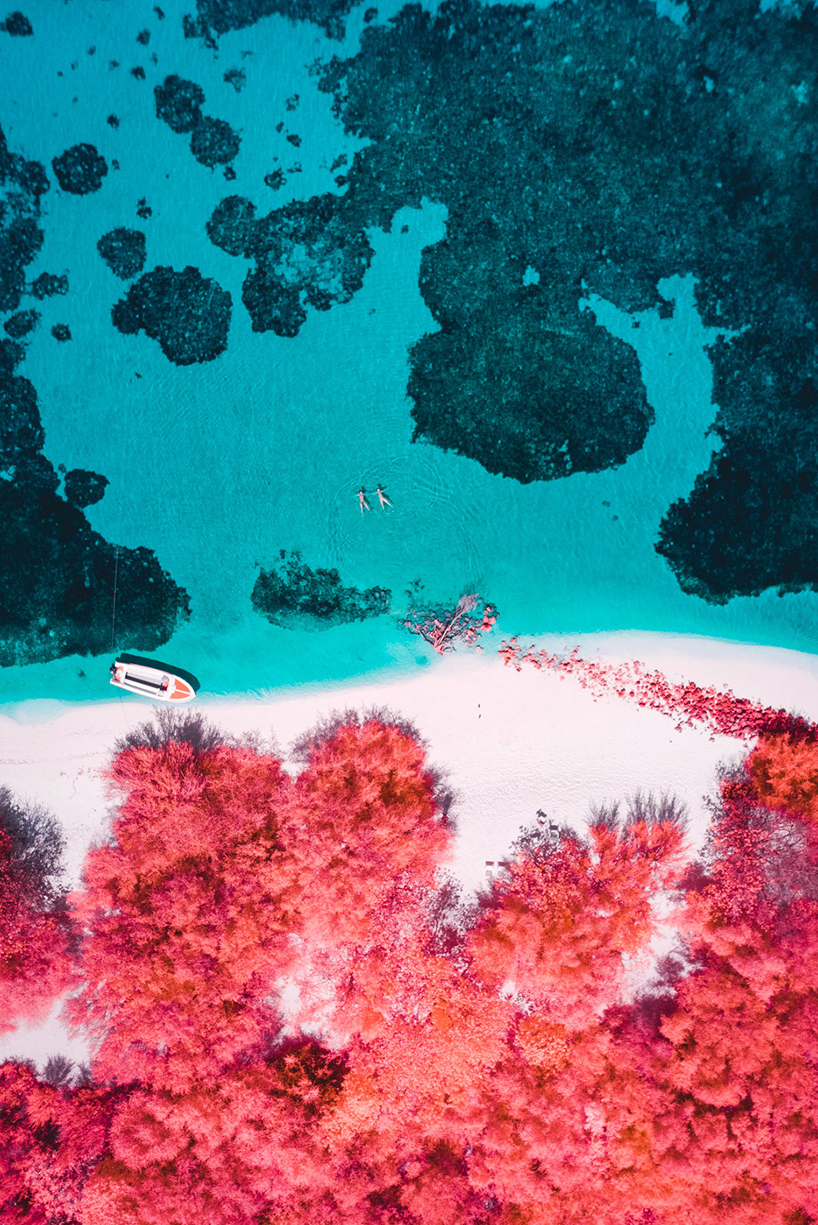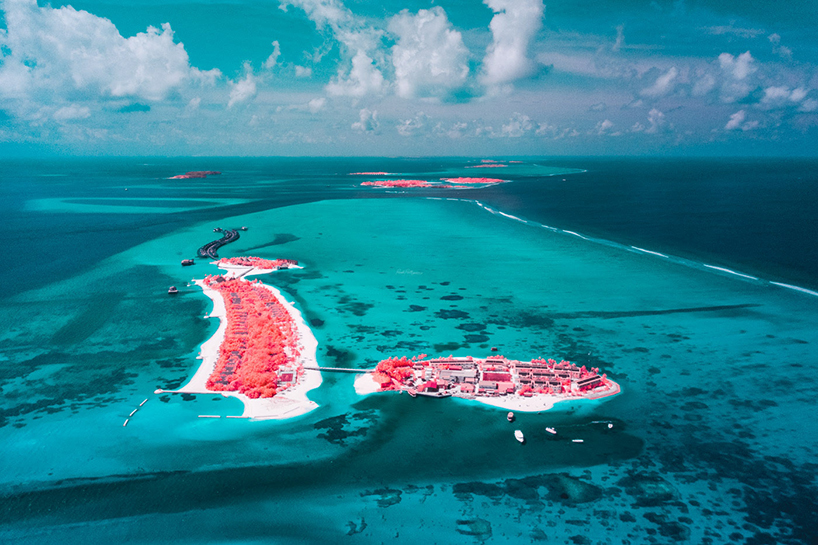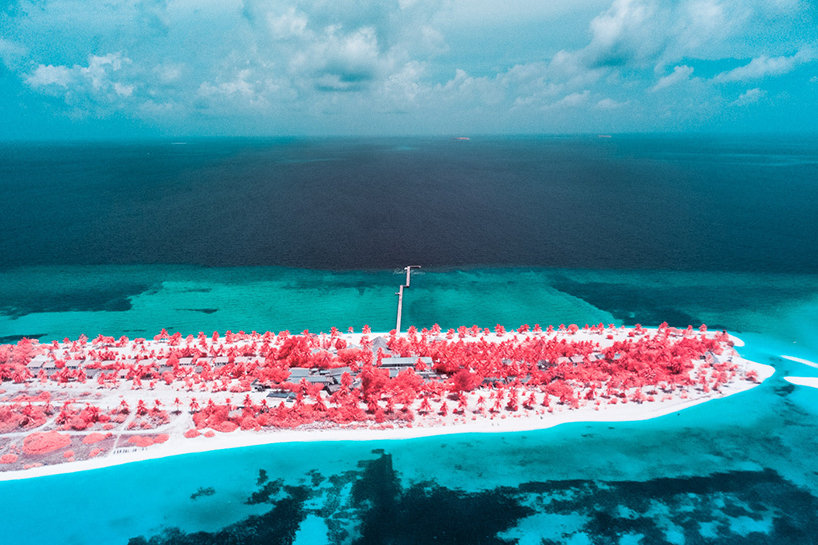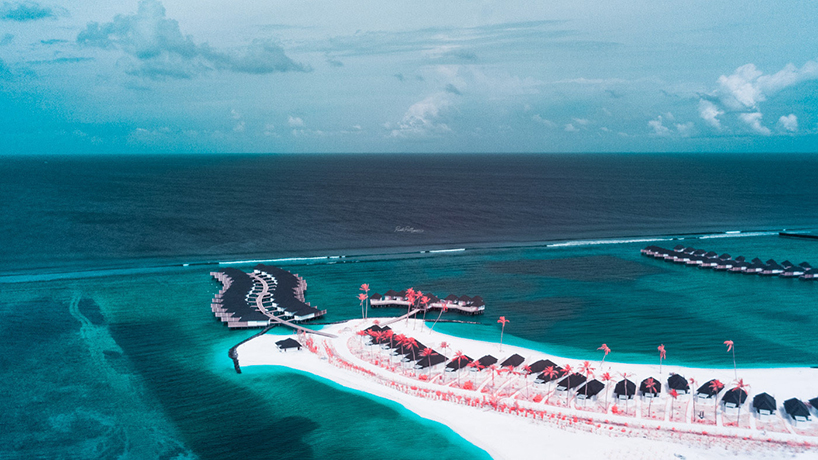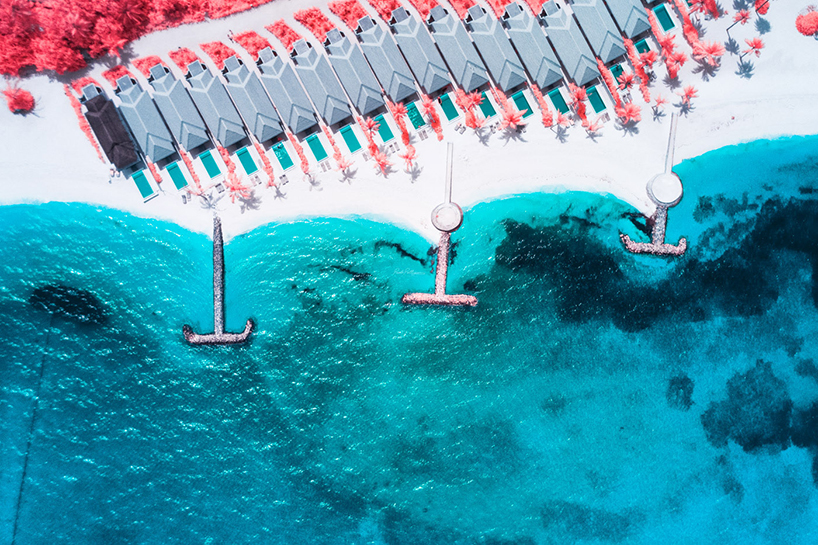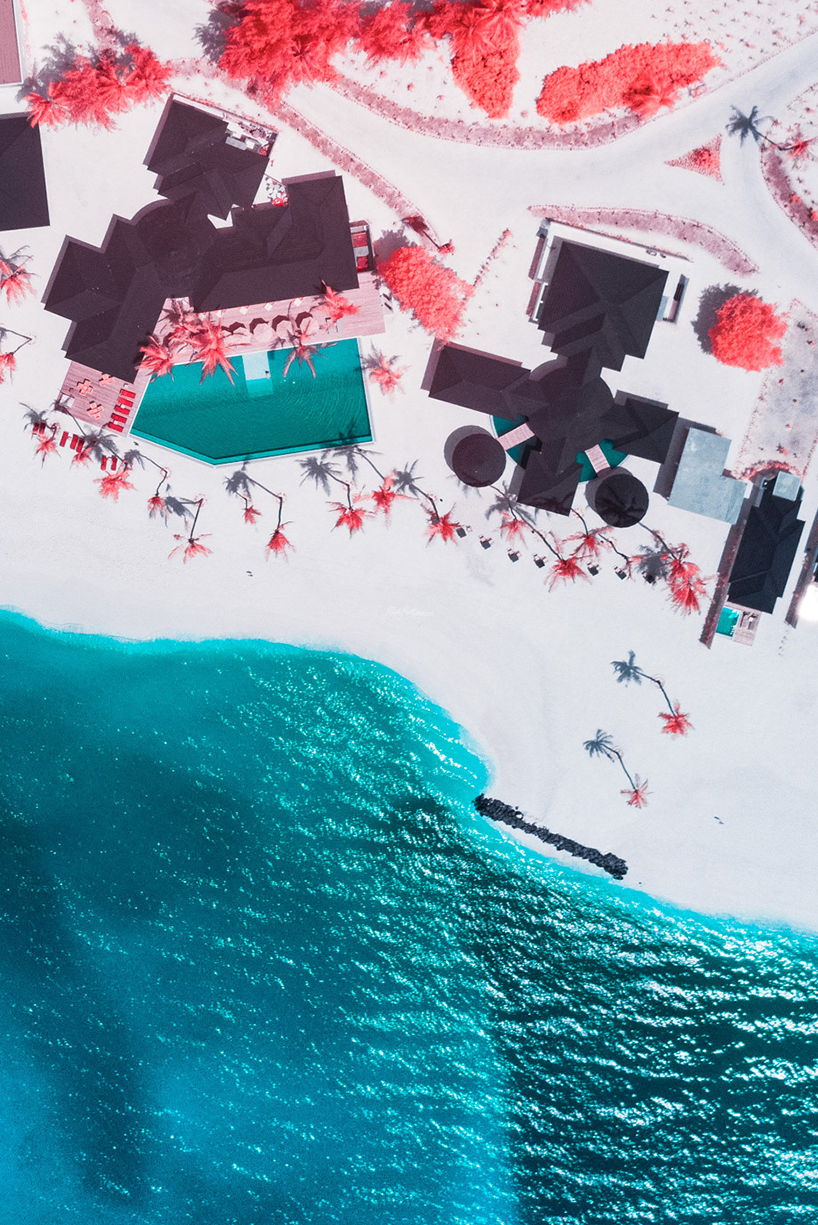 project info:
name: the maldives infraland
photographer: paolo pettigiani
Source : designboom