british fashion photographer nick knight turns his lens to the roses in his garden for a summer exhibition documenting his obsession with the flower. for over thirty years knight has captured roses in their various stages of life and decay, beginning in the 1990s when he would shoot selections from the natural history museum's herbarium library of pressed flowers. since then, he has found new ways of translating their beauty, either by happy accident or making use of new technologies.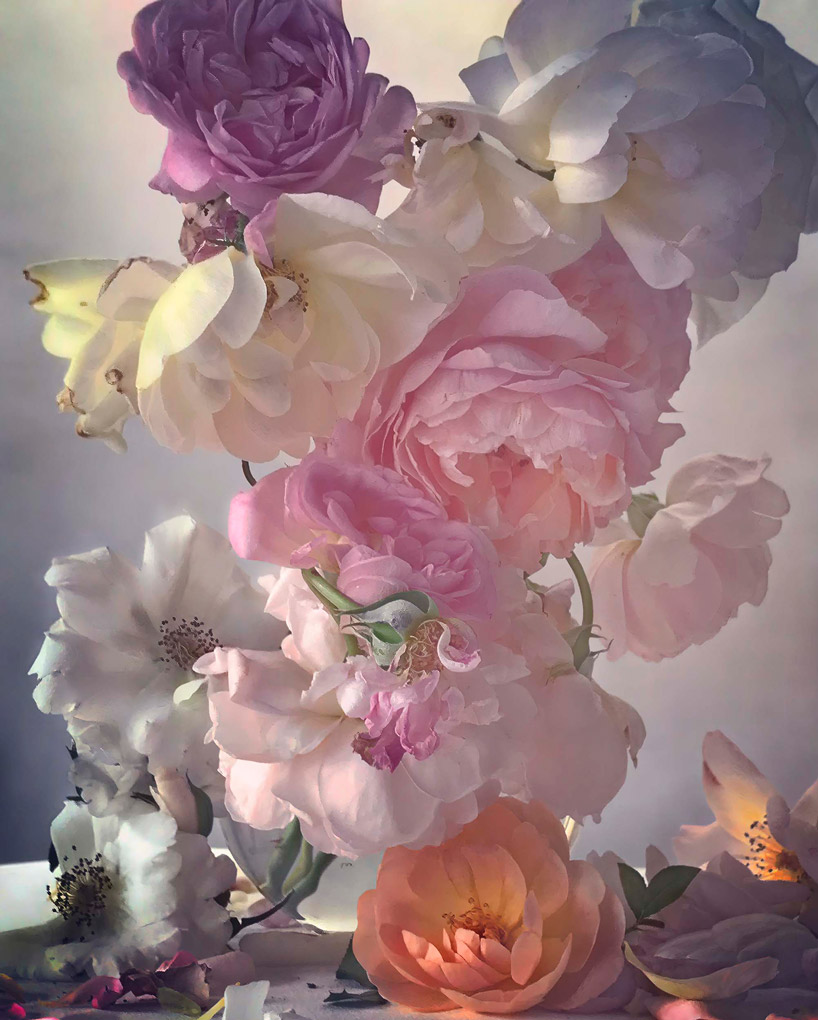 sunday 25th june, 2017, hand-coated pigment print, 2019
all images © nick knight, courtesy of the artist and albion barn
opening on june 24 at michael hue-williams' albion barn in oxford, the exhibition, entitled roses, sees the photographer select just 29 of the many images he has produced over the years. nowadays, many of those have been shot on his personal iPhone and processed through instagram.
knight picks the flowers from the garden of his david chipperfield-designed house in south-west london, arranging them under the natural daylight, which decorates his kitchen table. the result is a series of images that capture the fragility of a rose's life cycle. bruised petals fall onto buds in various stages of blossom and broken stems make way for impossible compositions.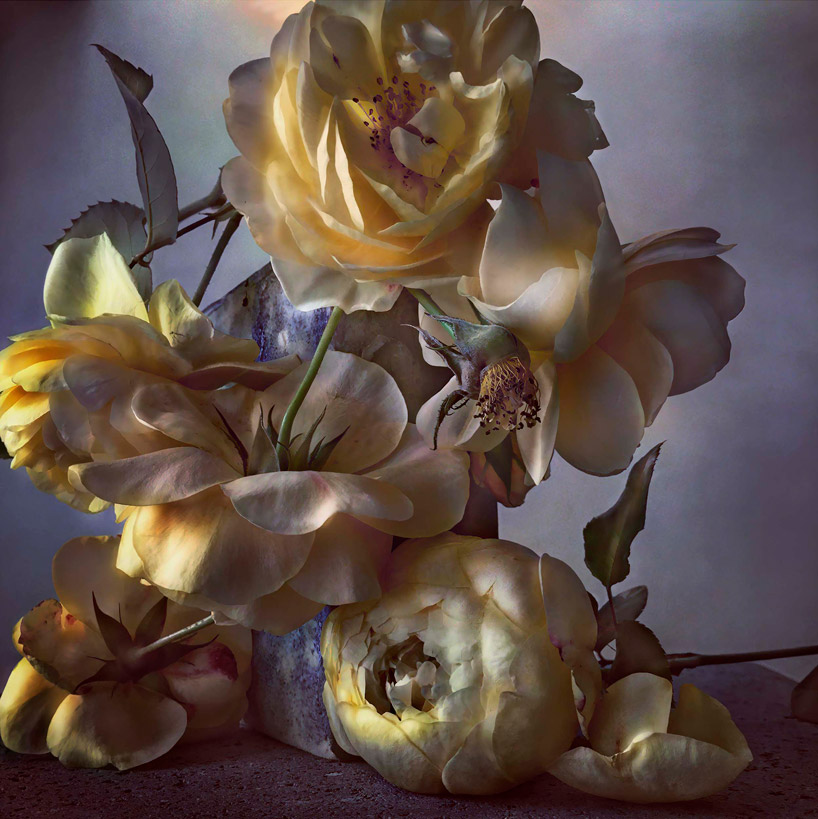 saturday 24th october, 2015, hand-coated pigment print, 2019
his 'rose photo-paintings' are rooted in 16th and 17th century still life, from dutch greats such as jan van huysum and  jan brueghel the elder. they are achieved by putting photographic paper upside-down in the printer and therefore not allowing the ink to be absorbed by the correct surface. the result is a free and textured depiction that is reminiscent of an artist's brushstrokes. knight has also worked with artificial intelligence to pull from millions of images of roses and fill in the gaps when increasing the size and resolution of each image.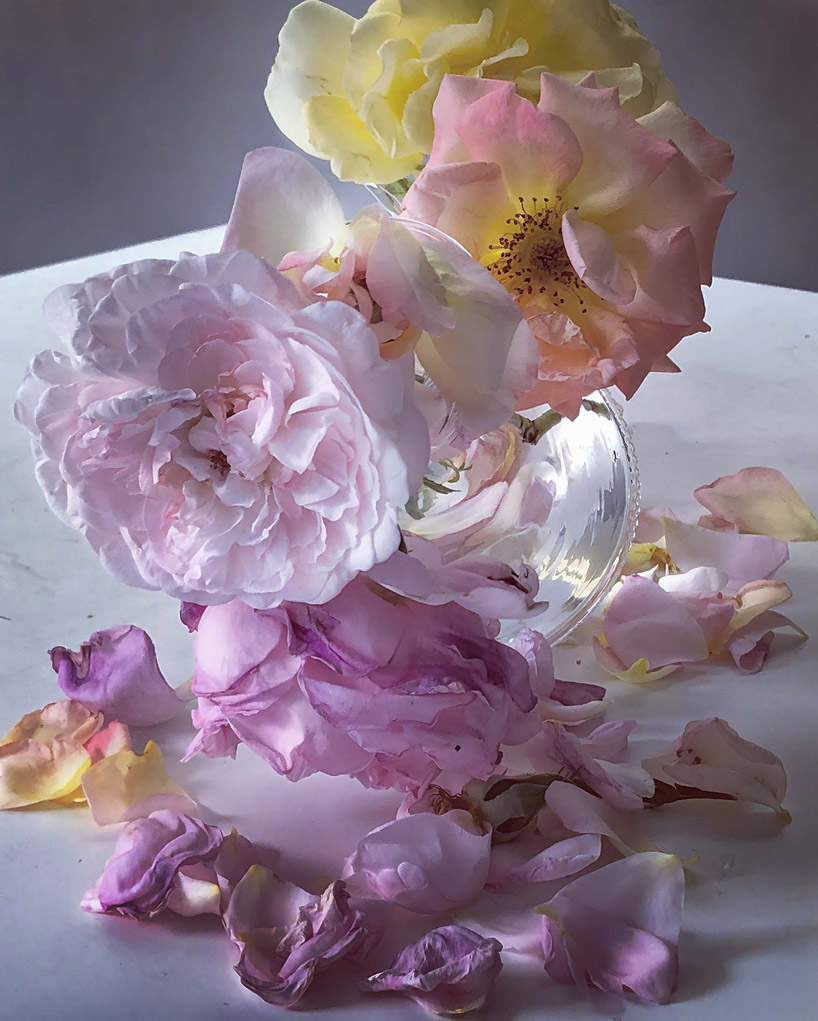 saturday 14th july, 2018, hand-coated pigment print, 2019
roses opens on june 24 at michael hue-williams' albion barn, oxford, where past exhibitions include works from james turrell, joana vasconcelos and richard long. knight will present two still life series: photo paintings and roses from my garden, marking the first time he has opened a major still-life exhibition in the UK.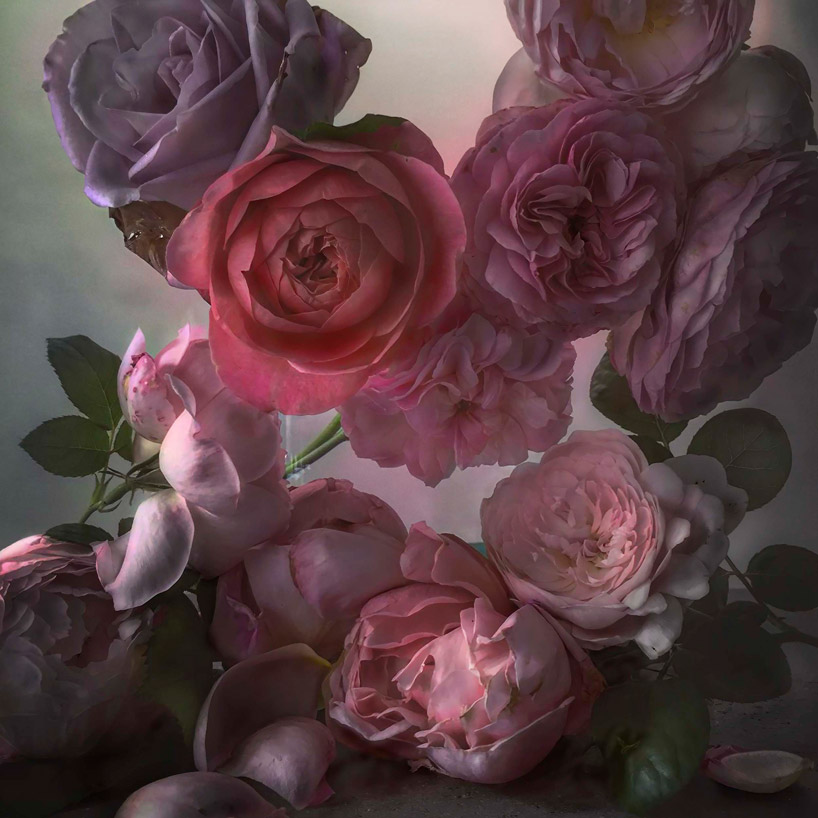 sunday 6th september, 2015, hand-coated pigment print, 2019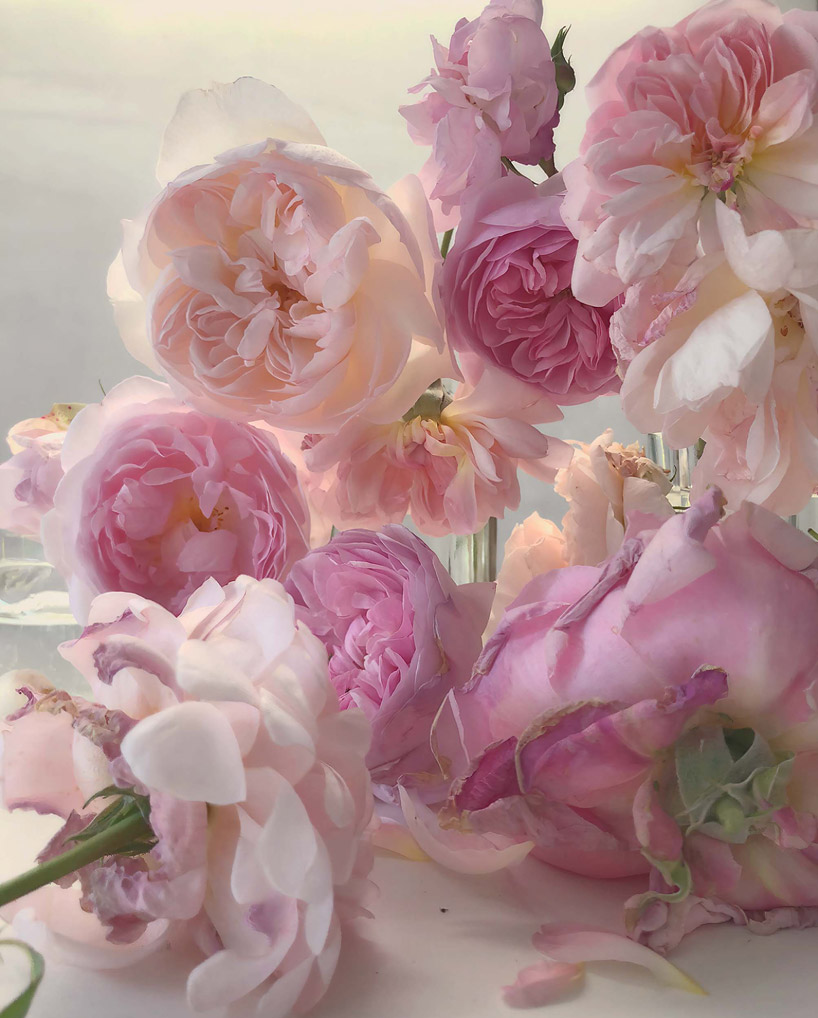 friday 8th june, 2018, hand-coated pigment print, 2019
project info
photographer: nick knight
exhibition: roses
gallery: michael hue-williams' albion barn
dates: from 24th june to 22nd september 2019, by appointment only
kieron marchese I designboom
jul 04, 2019
Source : designboom